from BrotherBlue Website
recovered through WayBackMachine Website

"An important link in the communication chain between the civilian population and the intelligence community in regards to UFO matters is what has become known as
the Aviary.
This is the final link next to the public network, and so it must be heavily disguised by its own surrealistic smoke screen.
The Aviary functions best by amplifying people's own misconceptions about the paranormal.
It does this by helping to overinflate individual pieces of the puzzle so that particular investigators get pushed further into their own blind alleys."

Aviary:
A buncha birds

Black Lodge Adepts intent on the utter destruction of UFOlogy

An ad-hoc dysfunctional family of disparate military/intelligence sp00ks who share an interest in UFOs and parapsychology yet often work at cross-purposes and frankly don't even get along with each other all that well. Extremely weird birds
---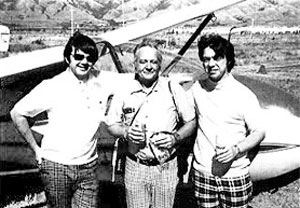 Left to right: Christopher Green, Pat Price, and Hal Puthoff
BLUE JAY
Dr. Christopher "Kit" Green, MD, Ph.D; Chief, Biomedical Sciences Department, General Motors, former head of the CIA's UFO files at the "Weird Desk."

PELICAN
Ron Pandolfi, Ph.D., CIA Deputy Director for the Division of Science and Technology and current custodian of UFO files at the "Weird Desk." May be involved in the White House initiative to promptly release UFO information to the public.

More Info:

CHICKEN LITTLE
Dan Smith, civilian UFO research/volunteer liaison among sources within the Central Intelligence Agency, the Congressional Intelligence Committees and civilian UFO researchers. Smith continually exchanges information and networks with key UFO researchers, serves as their interlocutor and shares their findings and his own with his sources at the CIA and on Capitol Hill.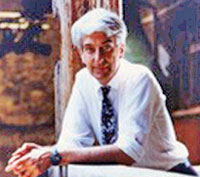 PARROT
Jacques Vallee, Ph.D., formerly an astrophysicist working with Paris Observatory and the Space Committee (nothing to do with UFOs), later moved to U.S. as principal investigator with Defense Department computer network projects; worked with famed astronomer and dear friend Dr. J. Allen Hynek who left and denounced the military's Project Blue Book as a disinformational smokescreen; prolific author on UFO subject.

PENGUIN
Colonel John Alexander, Ph.D., U.S. Army Intelligence and Security Command. Currently involved with NIDS. INSCOM is undoubtedly the military cover for the National Security Agency. Alexander is director of the Non-Lethal Weapons Department, Los Alamos National Laboratory, and has been reportedly involved in counter-intelligence remote viewing, psychic warfare, psychotronic and mind-control projects with military/security applications.

OWL
Hal Puthoff, Ph.D., ex-NSA/SRI physicist with the Institute for Advanced Research in Austin, Texas. Ex-OT III scientologist. Specializes in Zero-Point Energy, a quantum/resonance physics phenomenon with reported potential for above-unity ("free") energy.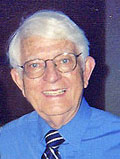 CHICKADEE
Cmdr. C.B. Scott Jones, Ph.D., USN (Ret.), former officer with the Office of Naval intelligence and other agencies; 30 years service in U.S. intelligence overseas; involved in government research and development projects for the Defense Nuclear Agency, Defense Intelligence Agency, Defense Advanced Research Projects Agency, and other organizations; former aide to Sen. Clairborne Pell, who has had a long-standing interest in UFOs and the paranormal and has tried to arrange Congressional hearings on UFOs.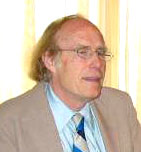 SEA GULL
Bruce Maccabee, Ph.D., research scientist in optical physics and laser weapons applications at the U.S. Naval Surface Weapons Lab, Maryland; MUFON physics/photo-interpretive consultant. Prolific author of and consultant expert on selected "leaked" or disinformational UFO cases/topics.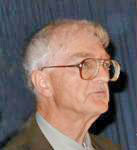 HARRIER
Dale Graff, Defense Intelligence Agency who fought to keep Pandolfi out of the DIA "RV/psi" loop. UFO-related technology specialist [alleged by Smith, Guiley, etc. to be a genuine DIA "Dark Side" bad-boy -B:.B:. reported by Dan Smith (cf. infra) to be head of the "military" UFO Working Group at Los Alamos National Laboratory; rumored to be involved in psychotronic and ESP programs at Los Alamos; formerly was contracts overseer for the Defense Intelligence Agency (DIA) at Wright-Patterson Air Force Base; then was chief of the DIA's Defense Technology/Special Programs department, before reportedly being fired by the DIA. Currently Graff is reported to be in contact with the human designate who communicates with an extraterrestrial residing near Washington, DC in a subterranean facility.
BELIEVE IT OR NOT!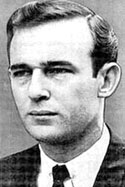 BUZZARD
Gordon Novel, friend of Alexander and "Forrest Gump of Conspiracies" is rumored to be the grassy knoll's "Umbrella Man" at the time of the JFK hit and subsequently stymied the Garrison investigation into the affair, singlehandedly "brought the entire CIA to it's knees for a day," degaussed many of Nixon's Watergate tapes and most recently is said to have filmed (via FLIR) Janet's Waco holocaust from a friend's Cessna.

His relationship to the Martians, however, remains unclear at this point.

NIGHTINGALE
Jack Verona (image left). Shadowy liaison between Capitol Hill and Los Alamos National Laboratory, before having recently 'disappeared'; reportedly Dale Graff's supervisor: formerly involved in Project Sleeping Beauty, which researched ways to disable enemy "target" personnel using directed precise-frequency radiated electromagnetic-energy fields.

(According to Dan Smith, NIGHTINGALE is not Jack Verona, but rather may be George Wingfield - image below right - a British UFO researcher, who has established a reputation as a careful reporter of crop circle formations, UFO information, and, most recently, the disappearance in 1993 of a U.S. carrier destroyer during NATO sea exercises, during which a number of member countries' ships patrolled to find reported huge carrier-sized Unidentified Submerged Objects (USOs), which raced underwater at astounding speeds.

Arguing against Mr. Wingfield being NIGHTINGALE is the fact that after Wingfield disclosed the U.S. destroyer's disappearance at a Nevada UFO Congress in December, 1994, he was beat up outside the conference hall by two goons and told to shut his mouth.)

More Info:
Hambone .:. WWW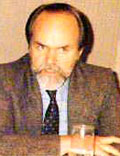 WOODPECKER
Jaime Shandera, a small-time Hollywood film producer who at one time apparently served as a media-arm. Reportedly associated with William Moore. Shandera alleged that he had mysteriously received film containing the "MJ-12 documents" at his door one day from source(s) unknown. (Moore is considered by some to be the author of the MJ-12 disinformation papers.) Shandera was featured on the 1989 Kodak Television UFO documentary, 'UFO Cover-Up Live'.

Shandera is reported to be, along with Scott Jones and Dan Smith, one of the theologically-oriented and pro-UFO-disclosure "Progressives" among the Aviary.

FALCON
Sgt. Richard "Dick" Doty, USAF (Ret.); Special Agent, Air Force Office of Special Investigations. Reported to have engaged in UFO disinformation projects, including reportedly hoaxing TV producer Linda Howe concerning availability of a tape showing a UFO landing at Holloman Air Force Base, N.M. and allegedly waging psychological warfare on Albuquerque defense electronic contractor Paul Bennewitz.

CONDOR
Capt. Bob Collins, USAF (Ret.); Special Agent, Air Force Office of Special Investigations. Spotted often in 1997 on various USENET saucer-nut groups spouting delightfully absurd tales. Engaged in UFO-related intelligence operations, reportedly appeared clandestinely on the 1988 Kodak-produced network television disinformation program "UFO Cover-Up Live."

More Info:
WWW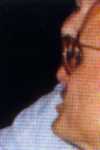 HAWK
Ernie Kellerstrauss. Security cleared for UFO information; worked at Wright-Patterson AFB in the 1970s and reportedly lived with an extraterrestrial for a while -- reported to have worked with Dale Graff and Captain Bob Collins, Air Force Intelligence, to supply UFO information to USAF/AFOSI disinformation operative/ "UFOlogist" William Moore.

More Info:
WWW