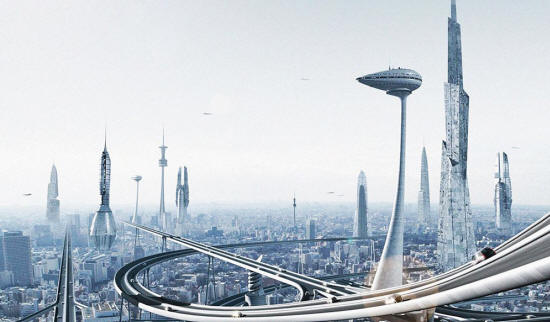 Let's be honest, we have our fair share of problems on planet Earth:
war

floods

disease

poverty

environmental destruction,
...the list goes on and on, really.
But we also have a lot of things going for us:
...the list goes on and on, really....
How can we weigh all the exciting and inspiring scientific discoveries against all the destruction and chaos? We have an ever expanding list of catastrophes that is coupled with (indeed, that parallels) our unrelenting march towards technological perfection.
With such a coupling of unimaginable horrors and magnificent advancements, how can we possibly measure our status as a civilization?
One of the easiest ways to answer this question is to form a scale that will allow us to scientifically measure our technological 'abilities' against the technological 'possibilities.' Or in layman's terms, something that will allow us to measure our awesomeness against the total possible awesomeness.
Fortunately, there are several ways of conducting such measurements.
One is "The Kardashev Scale." Essentially, to measure a civilization's advancement (awesomeness), the Kardashev scale focuses on the amount of energy that a civilization is able to utilize.
Notably, the amount of power available to a civilization is linked to how widespread the civilization is (whether it populates a planet, galaxy, or an entire universe).
The TLDR Part
The Kardashev scale exists because of a Russian astrophysicist known as Nicolai Kardashev (I bet you'll never guess where the scale got its name from).
In 1964, Kardashev came up with the idea that the status of a culture, as a whole, depends on two primary things:
Energy and technology.
He theorized that a civilization's technical advancement runs parallel to the amount of energy that the civilization is able to harness and manipulate.
Essentially, the more energy that a society can produce, the more technologically advanced they are (this was originally just tied to energy available for communications, but has since been expanded).
In other words, according to this theory, a culture's development (in the very widest sense) is a product of energy and of technology:
Through technology, energy is harnessed, and as social systems are expressions of this technology, the status of a culture rests upon (and is determined by) the amount of energy that is harnessed.
The scale has a number of different categories (levels of classification… or levels of awesomeness).
In recent years, scientists have expanded this scale to measure hypothetical civilizations, civilizations that are galactic, intergalactic, and even multiverse in nature.
Are you ready to find out where humanity falls? Then press on!
Looking to the Future
I admit, it is a little disheartening that we haven't even reached Type I yet.
I would like to say something inspiring, like "given our lowly position, there's nowhere to go but up!" Yet, it is entirely possible that some major catastrophe (be it natural or human induced) will send us spiraling back into the Stone Age.
So, what's the ultimate take away from all of this?
If we want to advance beyond a Type 0 civilization, we're going to need to play nice with one another (and maybe invest in science and education; that helps too...)