por Fausto Frank
18 Mayo 2023
del Sitio Web KontraInfo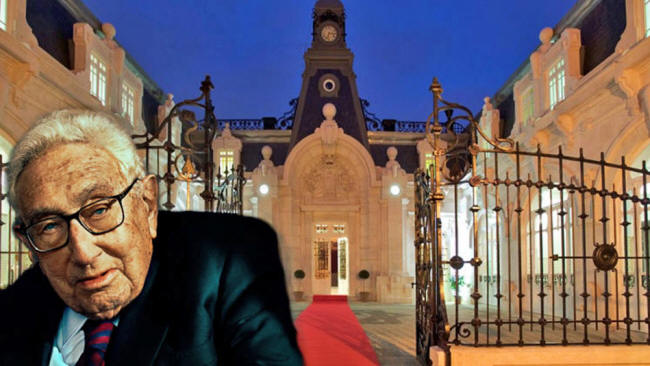 Están por encima
de gobiernos y organismos internacionales,
pero no son ajenos a ellos.
Les manipulan y tuercen sus decisiones
en función de sus intereses...


Sobre el secretismo con que se realizan las reuniones de este club elitista, Daniel Estulin, quien lo investiga desde hace más de una década, expresa que,
"si bien es normal que en cualquier democracia moderna se proteja el derecho a la intimidad, la ciudadanía tiene derecho a saber de qué hablan los más importantes presidentes, primeros ministros, reyes y reinas de todas las casas europeas, cuando se reúnen con los empresarios y banqueros más ricos de sus respectivos países".
Estulin cuestiona la,
"falta de garantías hacia los ciudadanos de que el Club Bilderberg no sea un centro de tráfico de influencias y de lobby, si no se les permite conocer de qué hablan allí sus representantes.

De esta manera, es legítimo preguntarse por qué el Foro de Davos y las reuniones del G8 aparecen en todos los periódicos en portada y permiten asistir a miles y miles de periodistas, mientras que nadie cubre las reuniones de este selecto club".
Ante esta crítica, los directivos de esta organización elitista han afirmado que,
"esa discreción es necesaria para que los participantes en los debates puedan hablar con libertad, sin ver al día siguiente sus declaraciones reflejadas en los periódicos".
La 69º reunión del Club Bilberberg se lleva a cabo entre el 18 y el 21 de mayo de este año, haciendo confluir en su seno,
al secretario general de la OTAN, Jens Stoltenberg, con buena parte de la plana alta de los servicios de inteligencia globales, como la CIA y el MI6

los CEOs de corporaciones como Google, Microsoft, Pfizer, y Goldman Sachs

el presidente del Foro de Davos

Henry Kissinger, quien cumple sus 100 años este 27 de mayo...
Explica el analista francés Thierry Meyssan:
"El Grupo de Bilderberg es una institución creada por la CIA y el MI6.

Se reúne una vez al año.

La seguridad del encuentro no la garantiza el país sede sino la OTAN, cuyos mensajes y decisiones habitualmente se transmiten a las élites reunidas a través del Grupo".
Así llegaban a Bilderberg algunos de los primeros ministros invitados:




Informa la Web oficial del grupo que,
"la reunión anual de Bilderberg está organizada por la Fundación Bilderberg Meetings.

Un Comité Directivo gobierna esta fundación y designa un Presidente o Copresidentes.

Los miembros son elegidos por un período de cuatro años y pueden ser reelegidos.

Las responsabilidades clave del Presidente son presidir el Comité Directivo y, junto con los miembros del Comité Directivo, preparar el programa de la Reunión, así como la selección de los participantes.

Los gastos de mantenimiento de la pequeña secretaría de Bilderberg Meetings están cubiertos en su totalidad por suscripción privada".


¿Quienes presiden actualmente Bilderberg?

La fundación que organiza los encuentros está co-presidida por Victor Halberstadt y Marie-Josée Kravis.
Halberstadt es miembro de la Junta Asesora Internacional de Goldman Sachs.
Miembro del cuerpo docente del Foro de Davos y de la junta de síndicos del Population Council, ex-presidente de la Junta Asesora Internacional de Daymler Chrysler (1995-2005) y Caballero de la Orden del León de Holanda.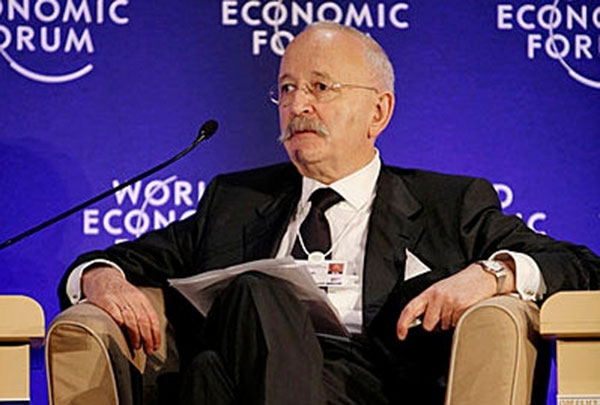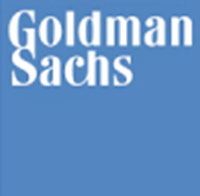 Kravis es miembro del Consejo Asesor de la Reserva Federal de New York.
Es dueña, junto a su esposo, Henry Kravis, del fondo de inversión KKR. Miembro del CFR (Council on Foreign Relations) y preside el influyente Museo de Arte Moderno de Nueva York.
Su esposo, por su parte, es miembro del Council on Foreign Relations y vicepresidente de la Universidad Rockefeller.
En la foto, Marie-Josée Kravis junto a Lord Rothschild, de la histórica familia banquera a la que se atribuye la propiedad real de buena parte de las empresas reunidas en Bilderberg.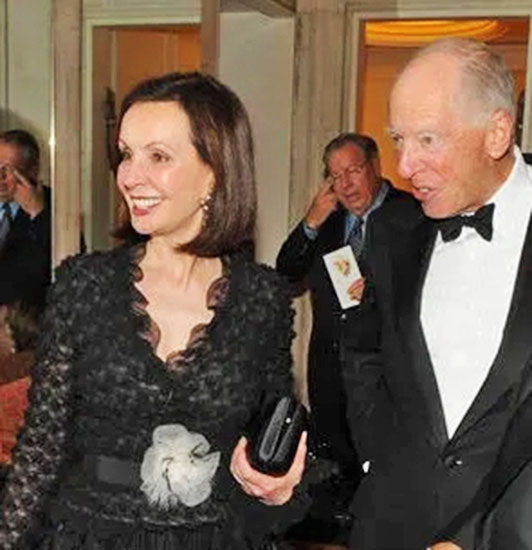 Del Comité Directivo de Bilderberg, encargado de armar la lista de invitados, participan, entre otros, los CEOs y presidentes de las siguientes empresas e instituciones:
Goldman Sachs, Deutsche Bank, Banco Santander, Google, Warner Bros, Bloomberg, The Economist, Foro Económico Mundial, Skandinaviska Enskilda Banken AB, Ryanair Group, Kudelski Group, Koç Holding, Evercore, Palantir Technologies, Thiel Capital...
Como hemos dicho en años anteriores en Kontrainfo, donde seguimos cada una de las reuniones desde 2016, las reuniones Bilderberg cumplen la función de,
coordinar a los estratos más altos del capitalismo global con el sector de la planificación estratégica militar de la OTAN y sus servicios de inteligencia asociados...
Los representantes de la clase política invitada ofician luego de ejecutores en sus respectivos países de la agenda previamente diseñada por estos altos estratos mencionados.

Para Estulin, sin embargo, frente al avance del Nuevo Orden Multipolar de China, India, Rusia, Irán y demás países que van saliendo de la esfera del dólar como divisa de intercambio comercial internacional, el sector de la élite representado por Bilderberg podría ir perdiendo poder relativo:
"El mundo lo dominan 300 familias.

Los demás, el 2%, trabajan para ellos y dividen el mundo entre sí. El problema, es que con el desplome económico no habrá para todos.

Así que tienen que pelearse entre sí para hacerse con lo poco que les queda".
Junto a Henry Kissinger, Bilderberg 2023 reúne a 130 invitados de 23 países en el Pestana Palace.
Entre ellos:
Avril Haines, directora de Inteligencia Nacional de los EE.UU. y ex directora adjunta de la CIA

el vicepresidente de la Comisión Europea y propagandista de la guerra en Ucrania, Josep Borrell

Christopher Cavoli, Comandante Supremo Aliado en Europa de la OTAN

John Sawers, ex director del MI6 británico

Bernard Émié, director del servicio de inteligencia de Francia (DGSE)

Jeremy Fleming, ex director del servicio de inteligencia del Reino Unido GCHQ

primeros ministros europeos como Mark Rutte (Holanda), Sanna Marin (Finlandia), Mette Frederiksen (Dinamarca)

la viceprimera ministra de Canadá, Chrystia Freeland

el férreo opositor ruso y ex campeón mundial de ajedrez, Garry Kasparov

el ministro de Relaciones Exteriores de Ucrania, Dmytro Kuleba

el CEO de Microsoft, Satya Nadella

el CEO de OpenAI (desarrolladora de ChatGPT), Sam Altman

el ex CEO e histórico ejecutivo de Google/Alphabet, Eric Schmidt

el presidente y CEO de Pfizer, Albert Bourla

el presidente de la junta de Deutsche Bank, Paul Achleitner

el presidente de Goldman Sachs International, José Manuel Barroso

el CEO de British Petroleum, Bernard Looney

el ex director general de Shell, Ben van Beurden

el presidente de la banca Wallenberg, Marcus Wallenberg

el presidente del Grupo Planeta, José Creuheras

la directora ejecutiva de Banco Santander, Ana Botín

el presidente del Foro de Davos, Børge Brende

la editora en jefe de The Economist (propiedad de la histórica banca Rothschild), Zanny Beddoes

la asesora de la Reserva Federal de los EE.UU., miembro del influyente Council on Foreign Relations y presidente del Museo de Arte Moderno de Nueva York, Marie-Josée Kravis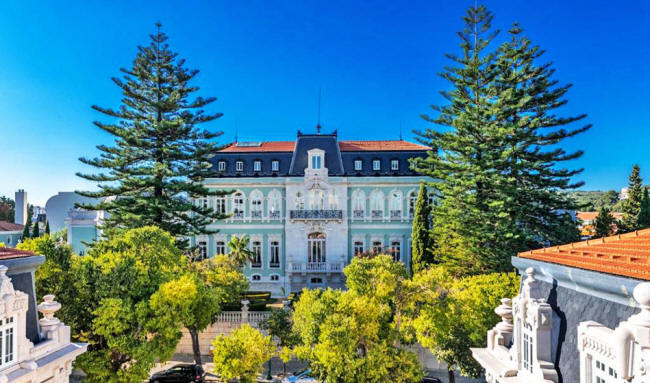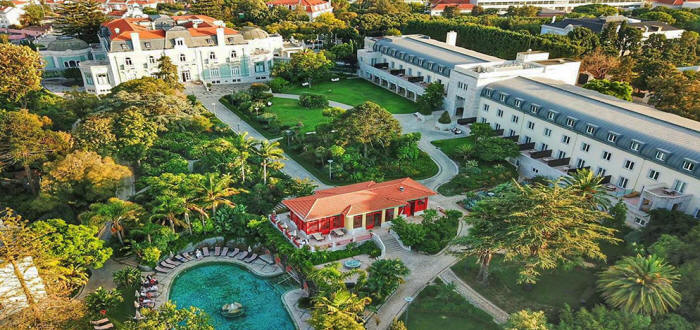 El lujoso "Pestana Palace" de Lisboa,
sede de Bilderberg 2023.


Las comisiones de análisis de la edición 2023 de Bilderberg se dividen en:
Bilderberg 2023 se enmarca necesariamente en el conflicto armado entre Rusia y la OTAN, de ahí que abunden entre los invitados funcionarios relacionados con el ámbito de la defensa y FFAA, así como de los principales servicios de inteligencia de EE.UU. y Europa.
La actual guerra, como ha venido declarando el presidente ruso Vladimir Putin, es en realidad una disputa por el orden mundial, poniendo en juego el modelo unipolar bajo la dirección de EE.UU. y planteando un mundo multipolar.
De ahí que entre los 13 tópicos a abordar se encuentren,
el "Liderazgo de EE.UU.", junto a "Ucrania", "OTAN", "Rusia", "China", e "India"...
O sea, casi la mitad de los temas que analizarán las comisiones Bilderberg están relacionados al actual conflicto bélico y de lucha por la hegemonía planetaria.
En un segundo plano quedan los desafíos de,
Cabe destacar, que las reuniones Bilderberg suelen realizarse casi al mismo tiempo de las reuniones de presidentes en el G7, que este año se desarrolla en Hiroshima, Japón.
Pocos dudan de que,
las decisiones tomadas en Bilderberg bajan luego a los presidentes, que no podrían asistir personalmente sin tener una necesaria cobertura mediática...
Si bien en los últimos años, algunos medios masivos de comunicación han dado cuenta de estas reuniones, no deja de llamar la atención la escasa cobertura de las mismas.
Cuando se observa que los principales grupos mediáticos mundiales forman parte también de Bilderberg, el objetivo queda claro:
no les interesa que el público se entere acerca de la manera en la que se planifica el mundo...!
Fue la cuña introducida por medios alternativos, y su viralización en redes sociales lo que obligó en los últimos años a que los grandes medios de comunicación reserven un espacio para Bilderberg, así sea para no quedar tan en evidencia.

Quizá lo que molesta sea que el público se entere de que,
130 personas que no fueron elegidas por nadie, cada año decidan por los 7000 millones de habitantes del planeta, lo que transforma a las tan mentadas 'democracias' occidentales en meras fachadas de representación, con gobiernos títeres que solo implementan, a espaldas de sus pueblos, las agendas que les bajan desde estas instancias supranacionales...
Veamos a los más conspicuos invitados a la edición 2023 de Bilderberg:
- Henry Kissinger, Miembro de todas las reuniones Bilderberg, fue responsable político de gran parte de los golpes de estado y dictaduras latinoamericanas de las décadas de 1970 y 1980, histórico miembro de la Inteligencia Militar de los EE.UU., Secretario de Estado de Gerald Ford y Richard Nixon y permanente asesor de las política exterior de los EE.UU. hasta la actualidad.

Gestó los acuerdos en los años '70 entre EE.UU. y China.

Kissinger representa también los intereses de la banca Rothschild y la orden B'nai B'rith.

En 1995 fue investido como "Caballero" por la Reina Isabel II de Gran Bretaña (Honorary Knight Commander in the Most Distinguished Order of Saint Michael and Saint George).

- Albert Bourla, CEO y presidente de Pfizer.



- Paul Achleitner. Presidente del Consejo Supervisor de Deutsche Bank y miembro del Consejo Supervisor de Bayer. Comité directivo de Bilderberg.


- José M. Durão Barroso. Presidente de Goldman Sachs International. Presidente de la Comisión Europea (2004-2014), Primer ministro de Portugal (2002-2004). Comité directivo de Bilderberg.



- Alex Karp. CEO y fundador de Palantir Technologies. Empresa informática de Big Data para uso militar y financiero. Comité directivo de Bilderberg.



- Henry Kravis. Presidente del fondo de inversión KKR. Es uno de los principales recolectores de fondos del Partido Republicano.

Acusado por Thierry Meyssan de ser uno de los financistas del grupo terrorista ISIS (Daesh/Estado Islámico). Miembro del CFR. Vicepresidente de la Rockefeller University.

En la imagen junto a Lord Rothschild.

- Thomas Leysen. Presidente del Banco belga KBC (miembro del Grupo Inter-Alpha). Comité directivo de Bilderberg.


- Patrick Pouyanné. CEO de la petrolera francesa Total.


- John Sawers. Ex director del Servicio de Inteligencia británico MI6 (2009-2014). Comité directivo de Bilderberg.


- Jens Stoltenberg. Secretario General de la OTAN.


- Eric Schmidt. Director ejecutivo de Google (2001-2011). Presidente de Alphabet desde 2015.


- Peter Thiel. Fundador de PayPal y Palantir Technologies. Miembro de la Junta Directiva de Facebook. Comité directivo de Bilderberg.



- Marcus Wallenberg, banquero sueco y empresario industrial, actualmente miembro directivo de múltiples empresas.

Miembro de la Dinastía Wallenberg, una de las dinastías de banqueros más antigua de Europa. Miembro del Comité Directivo de Bilderberg.

Es vicepresidente del Institute of International Finance.

Dueño de Investor AB, compañía sueca de inversión con participaciones de control en diversas grandes corporaciones suecas (Ericcson, Electrolux, Husqvarna, ABB), fundada en 1916 y controlada por la familia Wallenberg.



Lista completa de participantes de Bilderberg 2023
BILDERBERG MEETING 2023
Lisbon, 18 – 21 May 2023


Abrams, Stacey (USA), CEO, Sage Works Production
Achleitner, Paul M. (DEU), Chair, Global Advisory Board, Deutsche Bank AG
Agrawal, Ajay (CAN), Professor of Economics, University of Toronto
Albares, José Manuel (ESP), Minister of Foreign Affairs
Altman, Sam (USA), CEO, OpenAI
Alverà, Marco (ITA), Co-Founder, zhero.net; CEO TES
Andersson, Magdalena (SWE), Leader, Social Democratic Party
Applebaum, Anne (USA), Staff Writer, The Atlantic
Arnaut, José Luís (PRT), Managing Partner, CMS Rui Pena & Arnaut
Attal, Gabriel (FRA), Minister for Public Accounts
Balsemão, Francisco Pinto (PRT), Chair, Impresa Group
Barbizet, Patricia (FRA), Chair and CEO, Temaris & Associés SAS
Barroso, José Manuel (PRT), Chair, International Advisors, Goldman Sachs
Baudson, Valérie (FRA), CEO, Amundi SA
Beaune, Clément (FRA), Minister for Transport
Benson, Sally (USA), Professor of Energy Science and Engineering, Stanford University
Beurden, Ben van (NLD), Special Advisor to the Board, Shell plc
Borg, Anna (SWE), President and CEO, Vattenfall AB
Borrell, Josep (INT), Vice President, European Commission
Botín, Ana P. (ESP), Group Executive Chair, Banco Santander SA
Bourla, Albert (USA), Chair and CEO, Pfizer Inc.
Braathen, Kjerstin (NOR), CEO, DNB ASA
Brende, Børge (NOR), President, World Economic Forum
Brink, Dolf van den (NLD), CEO, Heineken NV
Brudermüller, Martin (DEU), CEO, BASF SE
Buberl, Thomas (FRA), CEO, AXA SA
Byrne, Thomas (IRL), Minister for Sport and Physical Education
Carney, Mark (CAN), Chair, Brookfield Asset Management
Cassis, Ignazio (CHE), Federal Councillor, Federal Department of Foreign Affairs
Castries, Henri de (FRA), President, Institut Montaigne
Cavoli, Christopher (INT), Supreme Allied Commander Europe
Ceylan, Mehmet Fatih (TUR), President, Ankara Policy Center
Chhabra, Tarun (USA), Senior Director for Technology and National Security, National Security Council
Creuheras, José (ESP), Chair, Grupo Planeta and Atresmedia
Debackere, Koenraad (BEL), Chair, KBC Group NV
Deese, Brian (USA), Former Director, National Economic Council
Donohoe, Paschal (INT), President, Eurogroup
Döpfner, Mathias (DEU), Chair and CEO, Axel Springer SE
Easterly, Jen (USA), Director, Cybersecurity and Infrastructure Security Agency
Economy, Elizabeth (USA), Senior Advisor for China, Department of Commerce
Ehrnrooth, Henrik (FIN), Chair, Otava Group
Émié, Bernard (FRA), Director General for External Security, Ministry of the Armed Forces
Empoli, Giuliano da (ITA), Political Scientist and Writer, Sciences Po
Entrecanales, José M. (ESP), Chair and CEO, Acciona SA
Eriksen, Øyvind (NOR), President and CEO, Aker ASA
Ferguson, Niall (USA), Milbank Family Senior Fellow, Stanford University
Fleming, Jeremy (GBR), Former Director, GCHQ
Frederiksen, Mette (DNK), Prime Minister
Freeland, Chrystia (CAN), Deputy Prime Minister
Garijo, Bélen (DEU), Chair and CEO, Merck KGaA
Gentiloni, Paolo (INT), Commissioner for Economy, European Commission
Gonzáles Pons, Esteban (ESP), Vice Chair, European People's Party
Gosset-Grainville, Antoine (FRA), Chair, AXA
Goulimis, Nicky (GRC), Board Member and Co-Founder, Nova Credit Inc.
Griffin, Kenneth (USA), Founder and CEO, Citadel LLC
Gruber, Lilli (ITA), Anchor, La7 TV
Gürkaynak, Refet (TUR), Professor of Economics, Bilkent University
Haines, Avril D. (USA), Director of National Intelligence
Halberstadt, Victor (NLD), Professor of Economics, Leiden University
Hassabis, Demis (GBR), CEO, DeepMind
Hedegaard, Connie (DNK), Chair, KR Foundation
Hofreiter, Anton (DEU), MP; Chair Committee on European Affairs
Holzen, Madeleine von (CHE), Editor-in-Chief, Le Temps
Jensen, Kristian (DNK), CEO, Green Power Denmark
Joshi, Shashank (GBR), Defence Editor, The Economist
Kaag, Sigrid (NLD), Minister of Finance; Deputy Prime Minister
Karp, Alex (USA), CEO, Palantir Technologies Inc.
Kasparov, Garry (USA), Chair, Renew Democracy Initiative
Kieli, Kasia (POL), President and Managing Director, Warner Bros. Discovery Poland
Kissinger, Henry A. (USA), Chairman, Kissinger Associates Inc.
Koç, Ömer (TUR), Chair, Koç Holding AS
Kolesnikov, Andrei (INT), Senior Fellow, Carnegie Endowment for International Peace
Kostrzewa, Wojciech (POL), President, Polish Business Roundtable
Kotkin, Stephen (USA), Senior Fellow, Hoover Institution, Stanford University
Kravis, Henry R. (USA), Co-Chairman, KKR & Co. Inc.
Kravis, Marie-Josée (USA), Chair, The Museum of Modern Art
Kudelski, André (CHE), Chair and CEO, Kudelski Group SA
Kuleba, Dmytro (UKR), Minister of Foreign Affairs
Lammy, David (GBR), Shadow Secretary of State for Foreign Affairs, House of Commons
Leysen, Thomas (BEL), Chair, Umicore and Mediahuis; Chair DSM-Firmenich AG
Liikanen, Erkki (FIN), Chair, IFRS Foundation Trustees
Looney, Bernard (GBR), CEO, BP plc
Marin, Sanna (FIN), Prime Minister
Metsola, Roberta (INT), President, European Parliament
Micklethwait, John (USA), Editor-in-Chief, Bloomberg LP
Minton Beddoes, Zanny (GBR), Editor-in-Chief, The Economist
Moreira, Duarte (PRT), Co-Founder and Managing Partner, Zeno Partners
Moyo, Dambisa (GBR), Global Economist; Member, House of Lords
Mundie, Craig J. (USA), President, Mundie & Associates LLC
Nadella, Satya (USA), CEO, Microsoft Corporation
O'Leary, Michael (IRL), Group CEO, Ryanair Group
Orida, Deborah (CAN), President and CEO, PSP Investments
Özel, Soli (TUR), Professor, Kadir Has University
Papalexopoulos, Dimitri (GRC), Chair, TITAN Cement Group; Treasurer Bilderberg Meetings
Philippe, Édouard (FRA), Mayor, Le Havre
Pottinger, Matthew (USA), Distinguished Visiting Fellow, Hoover Institution
Pouyanné, Patrick (FRA), Chair and CEO, TotalEnergies SE
Rachman, Gideon (GBR), Chief Foreign Affairs Commentator, The Financial Times
Rappard, Rolly van (NLD), Co-Founder and Co-Chair, CVC Capital Partners
Reynders, Didier (INT), European Commissioner for Justice
Röttgen, Norbert (DEU), MP, German Bundestag
Rutte, Mark (NLD), Prime Minister
Salomon, Martina (AUT), Editor-in-Chief, Kurier
Sawers, John (GBR), Executive Chair, Newbridge Advisory Ltd.
Schadlow, Nadia (USA), Senior Fellow, Hudson Institute
Schallenberg, Alexander (AUT), Minister for European and International Affairs
Schmidt, Eric E. (USA), Former CEO and Chair, Google LLC
Schmidt, Wolfgang (DEU), Head of the Chancellery, Federal Minister for Special Tasks
Sebastião, Nuno (PRT), Chair and CEO, Feedzai
Sikorski, Radoslaw (POL), MEP, European Parliament
Silva, Filipe (PRT), CEO, Galp
Stilwell de Andrade, Miguel (PRT), CEO, EDP
Stoltenberg, Jens (INT), Secretary General, NATO
Subramanian, Arvind (INT), Senior Fellow in International and Public Affairs, Brown University
Tellis, Ashley J. (USA), Tata Chair for Strategic Affairs, Carnegie Endowment
Thiel, Peter (USA), President, Thiel Capital LLC
Tsu, Jing (USA), Professor of East Asian Languages and Literatures, Yale University
Tugendhat, Tom (GBR), Minister of State for Security
Vadera, Shriti (GBR), Chair, Prudential plc
Vassilakis, Eftichios (GRC), Chair, Aegean Group
Waldron, John (USA), President and COO, The Goldman Sachs Group, Inc.
Wallenberg, Marcus (SWE), Chair, Skandinaviska Enskilda Banken AB
Wennink, Peter (NLD), President and CEO, ASML Holding NV
Wright, Thomas (USA), Senior Director for Strategic Planning, National Security Council
Yang, Yuan (GBR), Europe-China Correspondent, Financial Times
Yergin, Daniel (USA), Vice Chair, S&P Global
Yinanç, Barçin (TUR), Journalist, T24 News Website

Mas en "Historia y Estructura Oculta del Poder Mundial"...