THE TRANSMITTER IS THE MAJOR WEAPON
SLIDE 96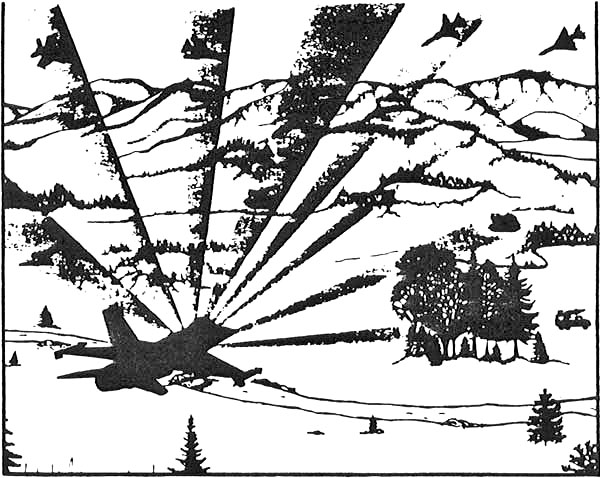 As shown on this slide, with scalar EM the transmitter becomes the major weapon on the battlefield.
Almost every type of target of any importance can be easily and effectively attacked and destroyed or nullified by scalar EM weapons.
Small wonder the Soviets do not discard their thousands of "old" radars!
How effective do you suppose some of their "old" transmitters on their "old" aircraft might be?
What chance do you think SAC bombers would have against thousands of "old" radar-directed gun sites and "obsolete" air defense missile sites?
Could it be that even something like the old SA-l could be startlingly effective?