AN EFFECTIVE PENETRATION AID
SLIDE 85
FOURIER EXPANSION ENERGY BOTTLE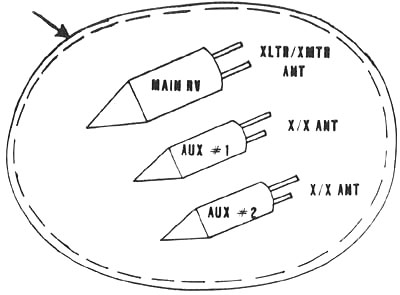 Of course you can do the same thing for re-entry vehicles.
Use some multiple antennas on a vehicle. Or better yet, use satellite RVís to carry the extra transmitters necessary for scalar interferometry.
Deploy the interferometer RVís and activate the scalar EM transmitters. Place an energy bottle Fourier expansion interference shell around the ensemble in the bandwidth of interest.
Radars in that bandwidth now will be unable to detect the incoming ensemble. If nothing detects the threat, nothing is going to shoot at it or react to it.
This can also be used on a bus vehicle during midcourse, for example.