SCALAR ANTI-AIRCRAFT WEAPON
SLIDE 83.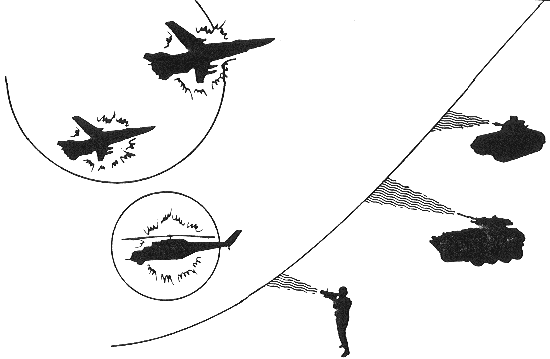 And, if heís attacked by a helicopter or a fixed-wing aircraft, he can bring the same weapon to bear on it.
He can knock down a chopper or a jet. With one shot.
And another. And another.
Also, itís a line-of-sight weapon. He doesnít have to compute lead angle and all that jazz. Just aim, get the target in his sights, and pull the trigger.