SCALAR ANTI-TANK WEAPON
SLIDE 82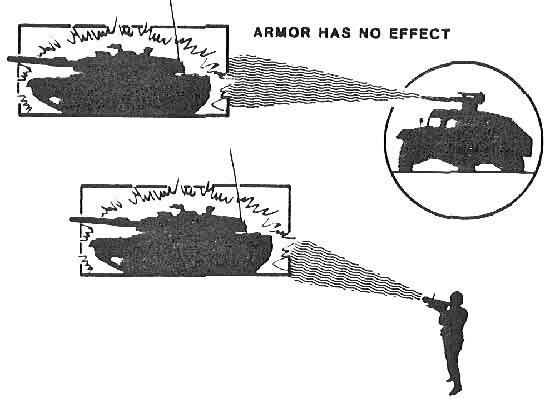 Such weapons are also effective against armored vehicles, for example.
They can be carried by personnel, mounted on vehicles, mounted in helicopters, etc.
They are truly all-purpose weapons.
An infantryman with a bazooka-sized scalar EM pulse weapon can easily knock out a tank with one shot. The armor has no effect; scalar EM goes right through conductive shielding and Faraday cages.
And with the same weapon he can knock out another tank, and another, and another...