November 14, 2021
from EmpireExposed Website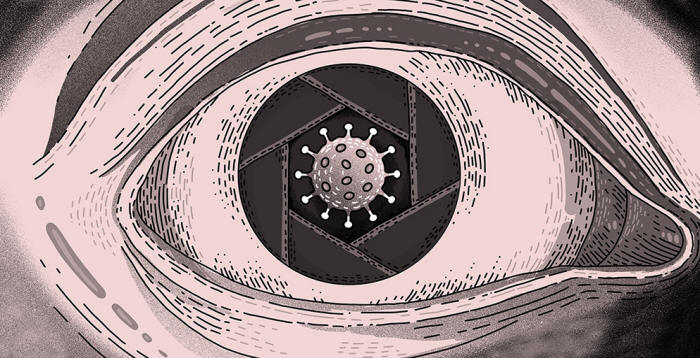 Dr. Vladimir Zelenko and Dr. David Martin
are now 'Naming Names' of the Genocidal Killers
behind Covid-19 Bioweapon...
In lieu of Covid-19 killer vaccines, Dr. Vladimir Zelenko, MD, the acclaimed treating family physician for heads of state, has successfully cured over 6,000 Covid-19 patients with a combo of,
hydroxychloroquine, zinc, quercetin, Vitamin C and Vitamin D as an alternative treatment resulting in a 99% survival rate.
While his notable accomplishments have garnered nominations for the Nobel Peace Prize and Presidential Medal of Freedom, speaking out publicly against the dangers of the so-called vaccines has caused him to endure daily death threats, character and career assassination attempts and widespread censorship.
Because he is a courageous speaker of the truth, supplying an effective, inexpensive health remedy that openly opposes the cabal's genocidal depopulation agenda, he is deemed a threat to the New World Order medical and political tyranny.
Dr. Zelenko calls it like it is, giving vaccines to children is committing child blood sacrifice and the worldwide vaccine mandate agenda is Satanic blood sacrifice of the entire human species.
After being de-platformed off all the social media whores complicit in genocide, on October 25, 2021 Dr. Zev Zelenko boldly exposes the demons behind this evil plot to depopulate the planet with Big Parma's kill shot bioweapon:
I am a conspiracy realist.

Vanguard and BlackRock are stakeholders in all industry, media, academia, and politics.

Vanguard and BlackRock invest in each other through something called circular ownership...

Thus, consider Vanguard and BlackRock as a monopoly that owns everything.

With due diligence you will discover that the major stakeholders of this monopoly are:

They use the following foundations to ferment chaos around the world:

These foundations are instrumental for geopolitical destabilization.

Chaos is good for business and power acquisition. Only a divinely inspired force can overcome this Goliath. The world will be redeemed by acts of goodness and kindness.

We need collective divine consciousness in order to merit divine intervention. The owners of the vanguard/black rock monopoly are a manifestation of the primordial serpent.

I am VERY optimistic about an upcoming redemptive event that will rebalance our dark world.

Fasten your seatbelts and enjoy the ride.

Vladimir Zev Zelenko, MD
Even a cursory examination amazingly done by Tim Gielen exposing today's two biggest controlling stakeholders - Vanguard and BlackRock - shows that the same handful of monopolists succinctly pointed out by Dr. Zelenko, essentially own and control the entire world.
Their absolute power over humanity has permitted them to literally get away with murder while toxically destroying our planet.
For example, take the top worldwide food industry manufacturers as the largest name brand corporations,
Coca Cola, PepsiCo, Unilever, Nestle and Mondelez International,
...all these giant makers of our chemically processed food are controlled by the same two biggest monopolizing shareholder investors Vanguard and BlackRock.
The world's third and fourth largest investment companies are Warren Buffet's Berkshire Hathaway and State Street Corporation.
Another example in this monopoly game is the largest companies in the technology industry.
Facebook owns WhatsApp and Instagram, and Alphabet as the parent company of all Google businesses, owns YouTube, Gmail, and the largest sponsor of Android, the world's largest mobile app platform, the near exclusive operating system of all smart phones, and Apple IOS, the other major operating system.
Thus, Bill Gates' Microsoft Corporation, Facebook, Apple and Alphabet constitute the four largest Big Tech companies that virtually all the world's computers, telex and smart phones run on.
The same two top investors - Vanguard and BlackRock, also own the most controlling shares of all these corporations in the Big Tech industry.
In fact, all the companies that,
build computers, TVs, smart phones and household appliances - IBM, HP, Intel, Sony and Dell, including the biggest online marketplaces Amazon and eBay, the largest department and grocery store chains, all the payment methods,
...all are owned by the same giant investment firms Vanguard and BlackRock.
Every single industry on earth is owned and controlled by the same two top investors.
All the agricultural products, seeds owned by Monsanto, tobacco, alcohol and Big Pharma corporations, now killing us with their so-called vaccines masquerading as genocidal bioweapons, all are owned by the same bloodlines.
The economic game is totally rigged, from,
all the top internet travel websites, all the top airlines, the top airplane manufacturers, the top hotel and restaurant chains, the top oil refineries that fuel all the planes, trains, boats, trucks and cars, the steel corporations and mining companies that supply all the raw materials used in all modes of transportation, construction, textile and clothing manufacturing,
...all have the same controlling owners, including the so called green industry making solar panel and wind turbines.
By 2028 Bloomberg assets that these two owners of the world - Vanguard and BlackRock - will possess $20 trillion. Black Rock is considered the fourth arm of the government with its intimate ties to the Rothschild central banks.
Even BlackRock's largest shareholder is Vanguard and vice-versa, although Vanguard ensures complete anonymity of its individual owners.
But too late, overwhelming evidence proves that it's the same handful of black nobility families that the good Dr. Zelenko outed.
A recap:
everything on earth is literally owned and controlled by these same top investment companies along with the largest banks, mutual funds, insurance companies and even political nations, owned and controlled through bribery and blackmail, all of these domains are completely dominated by the same controlling bloodlines, the Rothschild, Rockefeller, Du Pont, Carnegie, Orsini, Bush and Windsor family dynasties, along with a few lesser known yet equally powerful clans covered by Fritz Springmeier's tome 13 Bloodlines of Illuminati.
To lock in their controlling stranglehold on humanity, even all the smaller investment firms in the Fortune 500 are owned by the same familiar larger ones in a hierarchically vertical pyramid power structure.
Like the late great comedian George Carlin astutely observed over a dozen years ago, it's all one,
"big club [of psychopaths] and you ain't in it," running virtually every single aspect of our lives and every single enterprise on the planet, including both legal and illegal, bar none.
More identities of the Covid criminals are now emerging.
Aside from the 'Dr. Mengele' of the Coronavirus genocide Dr. Anthony Fauci, chief NIH viral research grant gatekeeper, and three primary accomplices:
Dr. Ralph Baric of University of North Carolina at Chapel Hill, tasked with carrying out the Fauci order for a Coronavirus gain-of-function lethal bioweapon, until outlawed in the United States

sending $7.4 million US taxpaid dollars to America's biggest adversarial enemy Communist China and its Wuhan Institute of Virology's Bat Woman Dr. Shi Zhengli, who's warning that more viruses are coming

Fauci's chief bioweapon marketing racketeer and fellow domestic terrorist, former WHO veterinarian Dr. Peter Daszak, there are plenty of other singled out, guilty culprits behind today's bioweapon attack on humanity.
According to Covid bioweapon truth exposer - Dr. David Martin, PhD, the professor, author, inventor, researcher and patent expert - has just gone public listing three dozen names of other identified preps of the elite's depopulation agenda.
In alphabetized first name order, they are:
Al Gore, Vice-President of the United States (1993-2001), Chairman and Co-Founder, Generation Investment Management LLP

Andre Hoffmann, Vice- Chairman, Roche

Angel Gurria, QECD

Bill Gates, Bill & Melinda Gates Foundation

Christine Lagarde, President European Central Bank

Chrystia Freeland, Deputy Prime Minister & Minister of Finance, Office of the Deputy Prime minister of Canada

David M. Rubenstein, Co-Founder and Co-Executive Chairman, Carlyle Group

Dustin Moskovitz, Open Philanthropy, Facebook co-founder

Fabiola Gianotti, Director-General, European Organization for Nuclear Research (CERN)

Feike Sybesma, Chairman of the Supervisory Board, Royal Philips

H.M. Queen Rania Al Abdullah of the Hashemite Kingdom of Jordan, Queen of the Hashemite Kingdom of Jordan, Office of H.M Queen Rania Al Abdullah

Heizo Takenaka, Professor Emeritus, Keio University

Herman Gref, Chief Executive Officer and Chairman of the Board, Sberbank

Jim Hagemann Snabe, Chairman Siemens

Julie Sweet, Chief Executive Officer, Accenture

Klaus Schwab, Founder and Executive Chairman, World Economic Forum

Kristalina Georgeva, Managing Director, International Monetary Fund (IMF)

L. Rafael Reif, President, Massachusetts Institute of Technology

Larry Page, Google

Laurence D Fink, Chair and Chief Executive Officer, Black Rock

Luis Alberto Moreno, Member of the Board of Trustees World Economic Forum

Marc Benioff, Chair and Chief Executive Officer, Salesforce

Mark Carney, United Nations Special Envoy for Climate Action and Finance, United Nations

Mark Schneider, Chief Executive Officer, Nestle

Mark Zuckerberg, Facebook

Mukesh D Ambani, Chairman and Managing Director of Reliance Industries

Orit Gadiesh, Chairman, Bain & Company

Patrice Motsepe, Founder and Executive Chairman, African Rainbow Minerals

Paula Ingabire, Minister of Information Technology and Innovation, Ministry of Information Communication Technology and Innovation of Rwanda

Peter Brabeck-Latmathe, Vice Chairman of the Board of Trustees, World Economic Forum

Peter Maurer, President, International Committee of the Red Cross (ICRC)

Robert Mercer, Renaissance Fund

Tharman Shanmugaratnam, Senior Minister, Government of Singapore

Thomas Buberi, Chief Executive Officer, AXA

Yo-Yo Ma, Cellist

Zhu Min, Chairman, China's National Institute of Financial Research
Thanks to Drs. Zelenko and Martin, naming the criminals has already begun...
Soon enough, Nuremburg 2.0 trials will be prosecuting the elitist preps listed above. A key and important point to grasp is that the same evildoers behind genocide by death jab are the same planetary controllers that, at will, have been raping, pillaging and plundering earth for many centuries.
These same Illuminati bloodlines start and end all,
wars, economic depressions, unnatural disasters (i.e., earthquakes, volcanoes, hurricanes, floods, droughts), famine, assassinations (like JFK) and terrorism like 9/11,
...today's Covid-19 depopulation war against the human species, as well as the pedophilia scourge as the world's fastest growing organized crime - human and child sex trafficking.
More than any prior time in history, we now know who these Luciferian murderers are and justice must be done to end their brutal crimes against humanity.
A case in point of VIP criminals undergoing prosecution is the high-profile case of Ghislaine Maxwell, the British onetime girlfriend and alleged fellow child sex trafficker of Jeffrey Epstein, scheduled to go on trial later this month.
We will be seeing more criminal indictments to come.
For example, the latest headline page in this never-ending Deep State scandal just took down the head of Barclays Bank. Since 2019, Barclays CEO Jes Staley has been under investigation over a 1200 email correspondence between 2008 and 2012 with international child sex trafficking pedophile Jeffrey Epstein.
The two men met in 2000 when Staley ran JP Morgan's private bank serving only the wealthiest clientele like Jeffrey Epstein, who in turn was financed by Zionist Mega Group and L Brands founder Les Wexner.
Today's JP Morgan Chase Bank has a long history dating back to 1835 as the Rothschild surrogate operating in the US.
With the final investigative report about to be released on Staley's shady affairs with America's most infamous pedophile conducted the last couple years by UK's Financial Conduct Authority (FCA) and the Bank of England's Prudential Regulation Authority (PRA), a Staley attorney has adamantly denied her client's criminality and is already in process legally challenging the authorities' preliminary report.
What is clear is that Jes Staley engaged in an ongoing close friendship with Epstein for at least a decade and a half spanning before, during and after Epstein's 2009 felony conviction.
Not only were an incredible number of emails exchanged within just the four-year period alone, in them Epstein makes multiple references to "Snow White," used as a suspected codeword.
It's also been learned that Staley often visited the convicted sex offender while Epstein "endured" his yearlong overnight "sweetheart deal," showing up nightly at the Palm Beach jailhouse for sleepovers.
Moreover, Staley was also a guest at Epstein's infamous "Orgy Island" compound in the Caribbean, admitting that he last saw Epstein in person in 2015.
With the result of the probe about to be made public, only a couple weeks ago the high-powered Barclays banker for the last six years has been compelled to resign from his lofty post.
Barclays officially took over as the Rothschild gold fixing successor in 2004, followed two years later by one of its own, Marcus Agius married to a Rothschild, installed as the new Barclays chairman, only to be exposed a half dozen years later by Barclay's rate fixing scandal in 2012.
And now, less than a decade later, Barclays faces yet another salacious scandal.
The Zionist central banking Rothschild dynasty appears to be cutting its latest, lowest hanging, "staley," rotten fruit in order to feebly distance itself from its proverbial pedo-infested swamp.
As hard as the Rothschilds try, their highly visible, sleazy, puppeteering fingerprints are indelibly all over the international child sex trafficking trade and can never be erased.
Their Satanic control over the planet is most definitely on the wane.
And now with Epstein's VIP sexual entrapment partner-in-crime, Ghislaine Maxwell's trial set to begin later this month, expect many more high-profile figures caught with their pants down to go down in the Zionist sexual blackmail operation.
After all, with the bevy of princes, presidents and prime ministers as Epstein and Maxwell's compromised known sex buddies, this is what the criminal elite regularly does for entertainment kicks.
If you're somehow still having trouble believing this, just take a gander at my heavily documented five book series, Pedophilia & Empire - Satan, Sodomy and the Deep State.
The sick depravity of the planetary rulers is fully accessible, no longer able to hide in plain sight...