by Keyser Söze
May 11, 2017
from LeakOfNations Website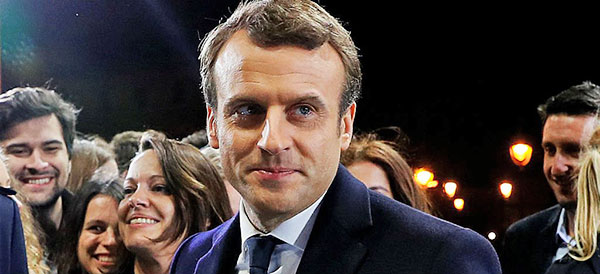 Many have been rightfully skeptical of the #MacronLeaks' origins, authenticity and intelligence value.
Personal investigation into the files, however, have brought me across some legitimate, historically-accurate events which seem to bolster the veracity of the #MacronLeaks documents. Perhaps the most interesting of these stories so far is the tale of SIM and smart card vendor Gemplus. 1
Gemplus was founded in Luxembourg in 1988 until it was purchased by United States-based Texas Pacific Group (TPG) in 2000.
At the time Gemplus was the #1 provider of SIM cards in the world. TPG would hold Gemplus until 2006 when it would merge with Axalto and form Gemalto.
Gemalto is currently headquartered in the Netherlands and is still the world's largest manufacturer of SIM cards and also manufactures smart cards. 2
The Macron Leaks are made up of ten sections, with one of those sections being titled "gemplus". The gemplus folder contains over 570 internal Gemplus from 2002 to 2004, many of which are in English.
During this period Gemplus was acquired by Texas Pacific Group who was strongly trying to replace executives and the Board of Directors.
In particular TPG wanted to appoint Alex J. Mandl as CEO of Gemplus, who as it turns out hid his associations with In-Q-Tel and the CIA from the Board of Directors during his appointment process.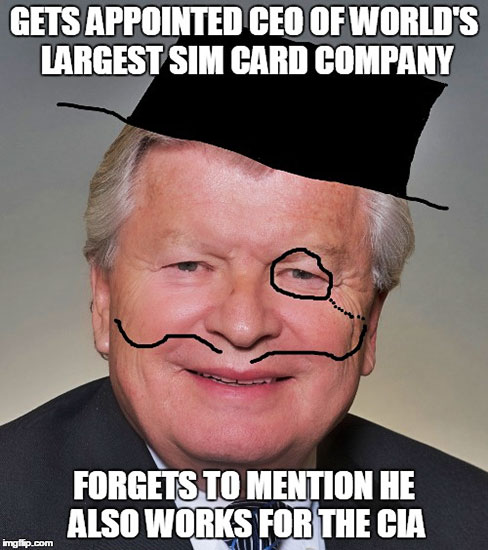 Alex J. Mandl

What were the implications of this? This post, the first of my attempts to digest the massive amount of information in the Macron Leaks, will explore this question.
It turns out there may be more than the mainstream media (especially France's) wants you to know.
Additional Information:
Note: Files are the originals torrented from files provided on 4chan. All have been scanned for malware, personally archived and were verified by admins of the /r/WikiLeaks subreddit.
The takeover of Gemplus
On December 21, 2001 a confidential memo was distributed among board members of Gemplus which described the firing of their current CEO, Mr. Quandt.
At the time Gemplus' Board of Directors was supportive of Mandl until it was discovered that he was a member of the Board of Directors for In-Q-Tel, an infamous front company for the CIA.
Not only had Mandl deliberately withheld this information during interviews prior to his appointment but he was also "not forthcoming with key information" when questioned further about these facts.
Regardless Mandl would be appointed CEO of Gemplus on August 29, 2002.
The following public statement was drafted August 30, 2002 by Gemplus Director Ziad Takieddine (Ziad happens to be a known arms dealer and was denied entrance to the U.K.):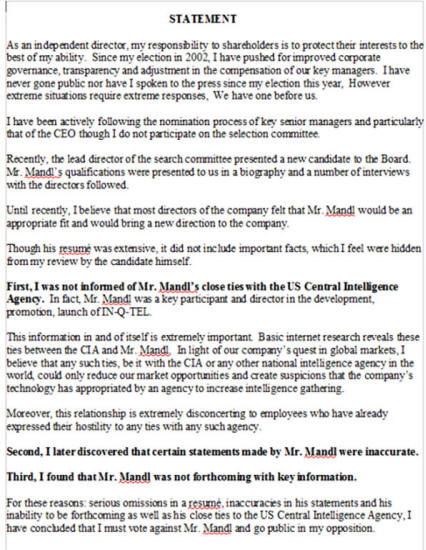 Takieddine and a number of other Directors were distressed by the U.S. takeover and noted in several documents that appointed executives from TPG often did not even speak French and were highly secretive.
A number of attempts were made to prevent the appointment and remove Mandl, but none were successful.
In fact Takieddine and several of his allies would resign, 3 leaving Mandl as CEO of Gemplus all the way until their merger in 2006.
The Saudi connection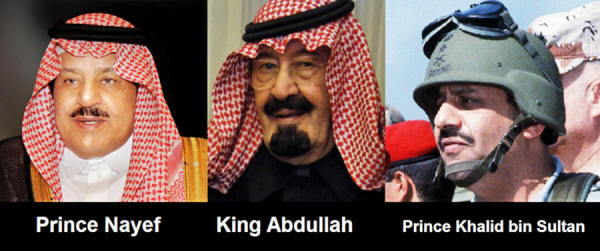 Also included in the Gemplus files are documents in a folder called "Arabie Saoudite". The files in this folder were published between 2002 and 2004 while Alex Mandl was CEO of Gemplus.
These documents outline a deep connection between the United States, France and Saudi Arabia in a deep and intricate payment scheme for Saudi Arabian border security.
One such document, titled "confidentiel", describes that French defense and aviation contractor THALES must enter an agreement with United States/United Nations organization CIVIPOL under the authorization of the French government.
Prince Nayef of Saudi Arabia was then supposed to determine who would then sign the CIVIPOL contract:
Déterminer le signataire du Contrat avec le Prince Nayef. Si le Ministre signe ce Contrat, les encaissements se feraient à travers CIVI/POL, qui redistribuera. Ceci peut être de nature à faciliter le financement, garanties de l'Etat et autres.
(Determine the signatory of the Contract with Prince Nayef. If the Minister signs this Contract, the receipts will be made through CIVI/POL, which will redistribute. This may be of a nature to facilitate the financing, guarantees of the State and others.)
You may wonder how THALES is connected to Gemplus, but according to the THALES website they are corporate partners with Gemalto.
Numerous other instances can be found of projects and collectives run by both THALES and Gemplus/Gemalto over the years.
Not only this, but other Saudi princes were also found who were "advisors" to this project including Prince (now King) Abdullah and Prince Khalid bin Sultan.
For those unfamiliar with the Saudi Royal Family, Prince Nayef was Crown Prince of Saudi Arabia as well as minister of the interior during this time. 4
Abdullah was the previous Crown Prince before he ascended to the title of King of Saudi Arabia in 2005. 5 Prince Khalid bin Sultan was the deputy minister of defense for Saudi Arabia. 6
In addition it would seem that billions of Euros were being allotted to Saudi Arabia in chunks distributed over 44 trimesters: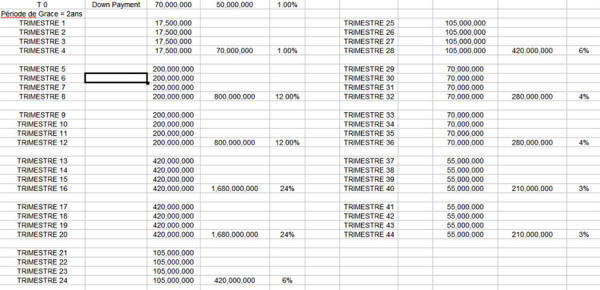 Tying loose ends…
At first I'll admit I had no idea how this information related to Macron.
As a Rothschild banker Macron seemingly would have been in opposition of the CIA takeover of Gemplus in 2002 as Rothschild opposition to Mandl is stated in the Gemplus documents.
Upon deeper study, however, I discovered that later on Gemalto partnered with Worldine, a subsidiary of Atos. Macron worked for Atos in 2010 as a consultant on behalf of the Rothschilds.
While this seems to answer quite a bit, many further questions remain from these findings:
Why did the Rothschilds seemingly do a 180 on their ideas about Gemplus/Gemalto?

Why was the Saudi government getting so much defense money to begin with after 9/11?

Who in the United States government facilitated the CIVIPOL authorizations of payments to Saudi Arabia?

Were illicit arms deals happening through Gemplus and/or THALES?

Did CIA operations continue after Gemplus became Gemalto?

How else do these connections relate to Macron?
I'll be continuing to research the massive amount of material present in the #MacronLeaks, but I figured this to be a good, fact-based introduction.
Hopefully this will dispel notions that the entire set of documents could have been faked, but there are undoubtedly countless questions still left to be answered.
For all intents and purposes remain especially skeptical of the mainstream media, particular from France, on the validity and value of the #MacronLeaks.
There is certainly something to be found here for the undeterred and vigilant...