by Eddie L.
March 23, 2014
from WorldTruth Website


Eddie L. is the founder and owner of WorldTruth.TV. This website is dedicated to educating and informing people with articles on powerful and concealed information from around the world.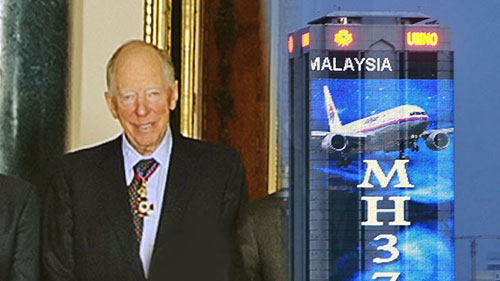 The disappearance of four members of a patent semiconductor traveling on Malaysia Airlines MH370 makes the famous billionaire Jacob Rothschild at the sole owner of the important patent.
The mystery surrounding the Malaysian Airlines MH-370 is growing as each day passes with more mysterious silence shadowing the disappearance of the airline. More and more conspiracy theories are beginning to boom on the internet.
One of the conspiracies is the Freescale Semiconductor's ARM microcontroller 'KL-03' which is a new improvised version of an older microcontroller KL-02.
This crazy story about how Illuminati Rothschild exploited the airlines to gain full Patent Rights of an incredible KL-03 micro-chip is going haywire across the internet especially when it's involving Jacob Rothschild as the evil master plotter.
A US technology company which had 20 senior staff on board Malaysia Airlines Flight MH370 had just launched a new electronic warfare gadget for military radar systems in the days before the Boeing 777 went missing.
Freescale Semiconductor has been developing microprocessors, sensors and other technology for the past 50 years.
The technology it creates is commonly referred to as embedded processors, which according to the firm are,
"stand-alone semiconductors that perform dedicated computing functions in electronic systems."

Why were so many Freescale employees traveling together?

What were their jobs?

Were they on a mission and if so what was this mission?

Can these employees be the cause of the disappearance of this plane?

Could the plane have been then hijacked and these people kidnapped?

Did these employees hold valuable information, did they have any valuable cargo with them?

Did they know company and technological secrets? With all the might of technology why cant this plane be located? Where is this plane where are these people?
The 20 Freescale employees, among 239 people on flight MH370, were mostly engineers and other experts working to make the company's chip facilities in Tianjin, China, and Kuala Lumpur more efficient, said Mitch Haws, vice president, global communications and investor relations.
"These were people with a lot of experience and technical background and they were very important people," Haws said. "It's definitely a loss for the company."
In Malaysia, Freescale's modern operations facility that manufactures and tests integrated circuits (IC) is based in Petaling Jaya.
Based on information obtained from Freescale's website, the facility began operations in 1972 covering an eight hectare site and is specifically designed for the manufacturing and testing of microprocessors, digital signal processors and integrated radio frequency circuits.
It also owns Freescale RF which is involved in creating solutions for Aerospace and Defence listed below.
Battlefield communication

Avionics

HF Radar - Band L and S

Missile Guidance

Electronic Warfare

Identification, friend or foe (IFF)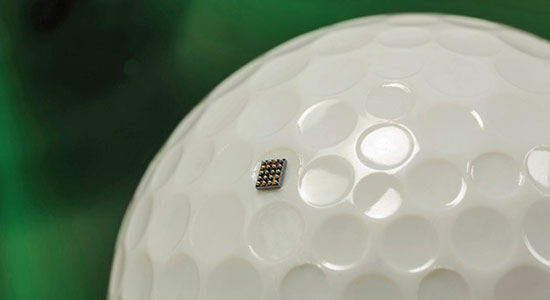 Freescale's shareholders include the Carlyle Group of private equity investors whose past advisers have included ex-US president George Bush Sr. and former British Prime Minister John Major.
Carlyle's previous heavyweight clients include the Saudi Binladin Group, the construction firm owned by the family of Osama bin Laden.
The fact that Freescale had so many highly qualified staff on board the Boeing 777 had already prompted wild conspiracy theories about what might have happened.
The company says they were flying to China to improve its consumer products operations, but Freescale's fresh links to electronic warfare technology is likely to trigger more speculation and deepen the mystery.
Experts have been baffled how a large passenger jet seems to have flown undetected and possibly beaten military radar systems for up to six hours.
Avoiding radar via "cloaking technology" has long been one of the objectives of the defense industry and Freescale has been active developing chips for military radar.
On its website, the company says its radio frequency products meet the requirements for applications in,
"avionics, radar, communications, missile guidance, electronic warfare and identification friend or foe".
Last June it announced it was creating a team of specialists dedicated to producing "radio frequency power products" for the defense industry.
And on March 3, it announced it was releasing 11 of these new gadgets for use in,
"high frequency, VHF and low-band UHF radar and radio communications".
The company did not respond to questions from Express Online, including whether any of its missing employees had been working on the defense products.
It neither provided any responses to the latest bizarre conspiracy theory being widely published on the comments sections of newspaper websites and other internet forums.
The comment reads:
"Have you pieced together the puzzle of missing flight 370 to Beijing China?"
If not, here are your missing pieces.
Four days after the flight MH370 disappear, semiconductor patent US 8671381 (System for Optimizing Number of Dies Produced on a Wafer) was approved by the U.S. patent office patent is divided in parts of 20% between five starters.

One of the owners is the company itself, Freescale Semiconductor, Austin, Texas (USA), and the other four Chinese employees of the company:
Peidong Wang

Zhijun Chen

Cheng

Li Ying Zhijong,
...all the Suzhou City.
And they all passengers of Malaysia Airlines plane disappeared on March 8, according Eternity .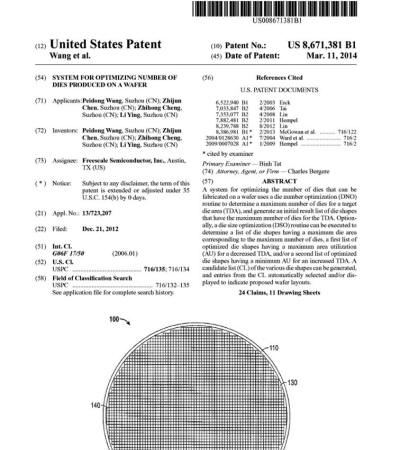 It adds:
"Here is your motive for the missing Beijing plane. As all four Chinese members of the Patent were passengers on the missing plane."

"Patent holders can alter the proceeds legally by passing wealth to their heirs. However, they cannot do so until the Patent is approved. So when the plane went missing, the patent had not been approved."
The absurd theory does not add up.
Although a Freescale patent does exist under number US 8650327 (Processor with Programmable Virtual Ports), none of the names listed actually appear on the passenger manifest released by the Malaysian authorities (but maybe the names have been removed from the flight manifest).
If the patent holder dies, the other owners share equally in dividends from the deceased. If four of the five patentees die, then the patentee left alive gets 100% of the patent. That remaining patent holder is the company Freescale Semiconductor.
Who owns Freescale Semiconductor?
The answer is: Jacob Rothschild.
British billionaire owns the company Blackstone, which in turn owns the company Freescale Semiconductors. Several speculations on the Internet now pay attention to this circumstance.
The Rothschilds are a dynasty of financiers and international bankers of German-Jewish origin. The family is from the nineteenth century one of the most influential families of bankers and financiers of Europe.
The search continues for Flight MH370 but speculation surrounding its fate grows by the day.
BREKING News: Flight 370 Passenger Managed to Send Photo From Hidden iPhone Tracing Back to U.S. Military Base Diego Garcia, located in the Indian Ocean. - See more at: http://humansarefree.com/2014/03/with-disappearance-of-malaysian.html#sthash.Dy30pJmG.dpuf
BREKING News: Flight 370 Passenger Managed to Send Photo From Hidden iPhone Tracing Back to U.S. Military Base Diego Garcia, located in the Indian Ocean. - See more at: http://humansarefree.com/2014/03/with-disappearance-of-malaysian.html#sthash.Dy30pJmG.dpuf
BREAKING News:
"Flight 370 Passenger Managed to Send Photo From Hidden iPhone Tracing Back to U.S. Military Base Diego Garcia, located in the Indian Ocean" (below report).

- BREAKING News -
Flight 370 Passenger Managed to Send Photo
...from Hidden iPhone Tracing Back to U.S. Military Base Diego Garcia
April 02, 2014
from HumansAreFree Website


INDIAN OCEAN (INTELLIHUB)
According to freelance journalist Jim Stone, one of the American passengers, Phillip Wood, a technical storage executive at IBM, who was aboard the now missing Malaysian Airlines flight, keystered his iPhone 5 in his anus after the Boeing 777 carrying 239 people was hijacked by military personnel while on route to China.

Amazingly, Stone claims that metadata within the photo yields evidence confirming "100 percent" that Phillip Wood sent the photo, along with a brief voice activated text, from GPS coordinates which put Wood only a few miles away from the U.S. controlled Diego Garcia military base which is located on an island south of the Maldives in the Indian Ocean.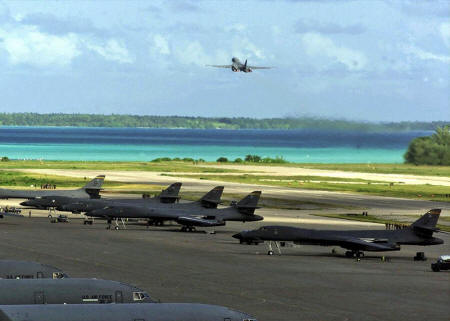 Photograph: US Military Base Diego Garcia | Credits: USAF/AFP

In his post Stone claims that the coordinates may be off by a few miles (see update below post), proving that the iPhone actually sent the otherwise blank black picture revealing nothing else.
Stone speculates the picture was taken in a dark room or in some position in which Woodís hands were bound.


As reported by Stone, the picture was posted along with the following text allegedly from Wood:
"I have been held hostage by unknown military personal after my flight was hijacked (blindfolded). I work for IBM and I have managed to hide my cell phone in my ass during the hijack.

I have been separated from the rest of the passengers and I am in a cell. My name is Philip Wood. I think I have been drugged as well and cannot think clearly."
Strangely the blank black above image labeled "1395192158752.jpg" contains the following metadata:
Stone also points out in detail how the above Exchangeable Image Format (EXIF) image data is the "smoking gun", writing:
"The Exif is intact. Exif data gets embedded in every image by every camera and includes the circumstances under which the photo was taken. It can be viewed by saving the image to your desktop, and then right clicking it and selecting image properties. Hit the details tab.

You can see that the image was taken on March 18 with an iPhone 5, with the ISO at 3200 and a shutter of 1/15. The coordinates are included in the exif data because the iPhone knows where it is, and the coordinates are for Diego Garcia. THE FIRST TIME A BLANK PHOTO SAID IT ALL.

Exif canít be rewritten with common software, it can only be added to in fields such as image credits with some advanced applications. It can be erased as well but NOT CHANGED.

Photos with the exif intact will hold up in court. If the Exif is hacked and this is not real, the CIA or a really good hacker did this, which I doubt, Iíd say itís probably real.

Another smoking gun is that the voice recognition software put the word personal instead of personnel. This is completely consistent with a blind software assisted dial out.

Surrounding this story is the fact that the man who managed to get this information to Farganne (forum member Glitch) was harassed and received many threatening voice mails over it, that is another piece of evidence pointing to this as being real. One thing is certain, once itís posted here on this site the genie is OUT OF THE BOTTLE.

I cannot stress how important it is that the GPS coordinates in the photo do not perfectly match what Google says and are not posted anywhere on the web, because it proves that the source of those coordinates did not come from Google or Wikipedia, they really did come from the imaging device and it HAD TO be at Diego Garcia when it took the photo."
Philip Wood's Linked in profile (picture):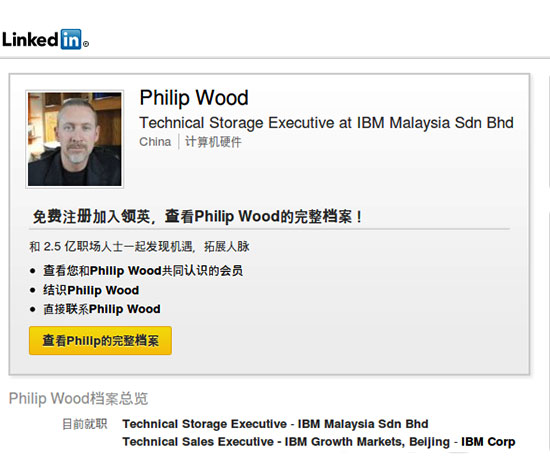 Interestingly, 7-days ago, on March 24, 2014 at 2:30 AM EDT, it was reported by Intellihub News that flight 370 landed at Diego Garcia, a secret U.S. military base leased from the EU, during the early morning hours of March 8, 2014 after a YouTuber by the name of Montagraph put two-and-two together following other reports.

An excerpt from the article reads:
"[...] MH370 most likely landed at Diego Garcia and the plane may have been ushered into a massive 'Faraday cage' style hangar to avoid passengers from communicating with the outside world."
Surprisingly, this all dovetails with a Malaysian Insider report released on Mar. 18 titled "US military base, South Asian airports in MH370 pilotís simulator," says paper, as the pilot of MH370 was found to have had scale simulations of Diego Garcia in his home flight simulator.

An except from the Malaysian Insider reads:

Investigations into the flight simulator taken from the missing pilotís home showed a software for five practice runways, including one belonging to the United States, Berita Harian reported today.
"Among the software we checked so far is the Male International Airport in Maldives, three airports in India and Sri Lanka, and one belonging to the US military base in Diego Garcia. All have a runway length of 1,000 metres," a source told the Malay daily.
Police seized the flight simulator from pilot Captain Zaharie Ahmad Shahís house last Saturday before reassembling it at the federal police headquarters in Bukit Aman, where experts were conducting checks.

If anyone has anymore information on this matter we urge you contact us at Intellihub News right away.


Jim Stone Update
On 2014-03-31 11:52, Mary wrote:
Jim, I am a longtime reader and supporter.

Philip Wood was my husband Todd's client - my husband is a realtor in Keller, TX and we sold Philip's home on Lazy Lane in Keller several years ago. When he and his wife divorced, we also sold Elaine a new home just a couple of years ago. We kept in touch with him from time to time.

I have had trouble sleeping since the info came out about him being held in a cell with a bag over his head. Philip is a very nice guy, a man who lived a simple life, and he was just doing his job for IBM.

He was involved with "data storage" for IBM - at least that's what he told us, and he was so excited to get over there to Beijing and the surrounding areas to see the world and help IBM.

Thank you for the work you are doing, my God - our world is so evil it's unimaginable.

Best Regards,
Mary
Update 2:49 PM EST

The following information was posted as a tip on Steve Quayleís website:
Hi Steve,

Re: the black/blank photo from the IBM tech on the lost Malaysian jet. The photo was taken inside a building just off the runways at Diego Garcia. I put the photo into my editing software, grabbed the GPS point and here it is.

Try this: go to: itouchmap.com, choose #6, go to the bottom right box and input the info:

-7 18 58.3 LATITUDE
72 25 35.6 LONGITUDE

Click on: SHOW POINT

Zoom in and you will see where the photo originated. Wow. Youíll probably recognize the heavy aircraft parked nearby.

Image Via itouchmap.com: