from ActivistPost Website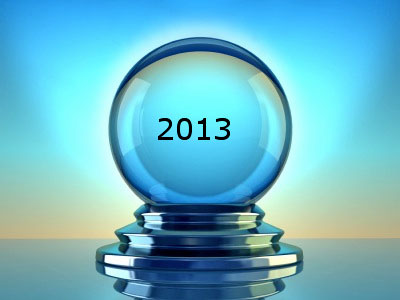 This past year, 2012, was an eventful year.
We had another Olympics, a U.S. presidential election, the warmest year on record, and lived through the Mayan apocalypse. However, many things did not occur that many of the trend seers predicted, especially dramatic events that made the boldest predictions.

As we enter 2013, time itself seems to be speeding up or condensing to make the potential for dramatic events more likely. Tipping points appear to have been breached on many fronts, and what waits on the other side is difficult to know.

But let's break out the crystal ball here and make some bold predictions for 2013.

These predictions weren't acquired by some esoteric powers to see the future; rather they're derived from riding the current wave of information and guessing where that flow may lead. They may seem bold to some, while the most aware readers may recognize them as foregone conclusions.

So without further ado, here are our top 10 predictions for 2013:

Many of these predictions seem negative and scary, but with awareness of their possible outcomes, one can prepare and position themselves to survive and even thrive under conditions which might seem horrific.
It is also never to late to reach out to your local community by sharing information in a positive way, and encourage discussion of strategies for enhancing local resistance to larger global events.