THE CRATER KEPLER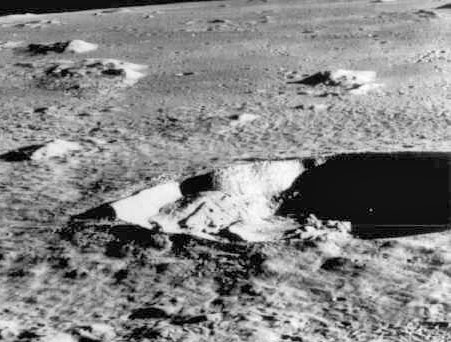 LUNAR OBELISKS: THE AMERICAN OBELISK
On Nov. 20, 1966, the US Lunar Orbiter-II satellite photographed a clustered area of Obelisks is called the 'Blair Cuspids' (click image left), after the researcher William Blair, who found the following mysterious clustered stoned area to be a wondrous anomaly to physicists and mathematicians. George Leonard noticed the same thing after reading Blair's report.

CONTROL WHEELS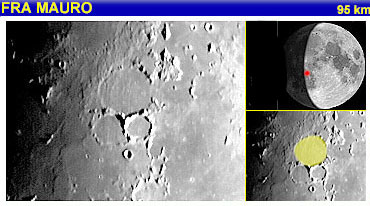 This CONTROL WHEEL is near a small crater in the FRA MAURO area, (click image right) AND CAN BE SEEN. It looks like a spooked wheel laying flat from an airplane's view.
DOMES / TOWERS
THE ALPINES CONSTRUCTION SITES:
The Alpine Mountains and the Vallis Alpes (click image right) or Alpine Valley are located North on the near side in the Crater Plato region. This excellent alien artifact area in a little south and east of Plato. On Moon maps and charts you'll notice the BIG CRACK SE of Plato.


CRATER PLATO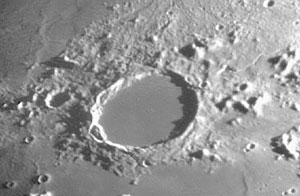 Leonard finds many interesting "constructions" laying around this area (click right image), as his little white arrows point out.