by Kalee Brown
October 19, 2017
from Collective-Evolution Website





Many people often picture drug dealers as these scary individuals selling pills on street corners, but when it comes to the opioid epidemic, these drug pushers don't exactly fit the stereotype.
The true "drug dealers" largely responsible for America's opioid epidemic aren't thugs, they're doctors and members of the U.S. government.

As former DEA agent Joe Rannazzisi put it,
"They weren't slinging crack on the corner… These were professionals who were doing it. They were just drug dealers in lab coats."
You have physicians heavily pushing and marketing opioids, you've got countless doctors being paid by Big Pharma to prescribe opioids, and then you have the U.S. government overseeing the opium trade.
This isn't news to many people, as the reality of America's war on drugs has lain exposed for decades, but mainstream media has been honing in on the deep ties the people we're expected to trust share with Big Pharma.
An in-depth investigation into the opioid epidemic and the U.S. government's ties to it was recently conducted by The Washington Post and 60 Minutes, revealing how U.S. Congress effectively weakened the Drug Enforcement Administration's (DEA) ability to go after drug distributors, despite the worsening opioid epidemic.
The Bill That Protected Drug Companies and Fuelled the Opioid Epidemic
The Washington Post's report on the opioid epidemic focused on one bill in particular that protected some major drug companies, allowing the flow of opioids to reach more people and creating more profit for their producers in turn.
The law was presented as a more "industry-friendly" approach to law enforcement, but it undermined the DEA's ability to monitor the flow of opioids.
So, corrupt doctors and pharmacists were able to effectively prescribe more pain killers and introduce them into the black market.
Big Pharma funded this through lobbying efforts, worked closely with a handful of Congressmen, and even made some hefty donations to political campaigns (to the tune of millions of dollars) to ensure this bill came into fruition.
The Washington Post stated that the key member of Congress who paved the path for this bill was Pennsylvania Republican Tom Marino, as he allegedly spent years attempting to push this bill.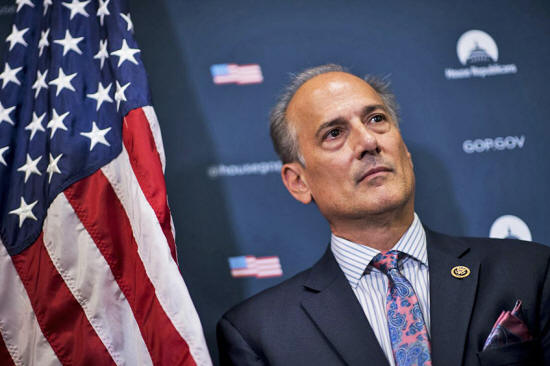 Tom Marino
The law Marino so desperately wanted to succeed basically acts as a protective barrier between Big Pharma and the DEA, preventing the DEA from freezing suspicious shipments from companies.
Why was Marino so supportive of this particular bill?
Though we clearly do not have the full picture, we do know that he received $100,000 by "political actions committees representing the industry" for his efforts.
Marino wasn't the only lawmaker to accept payments though, as the industry paid a collective $1.5 million to 23 lawmakers who sponsored or co-sponsored the bill (and these are only the known amounts).
"The drug industry, the manufacturers, wholesalers, distributors and chain drugstores, have an influence over Congress that has never been seen before," explained the former head of the DEA's division responsible for regulating the drug industry, Joseph T. Rannazzisi.

"I mean, to get Congress to pass a bill to protect their interests in the height of an opioid epidemic just shows me how much influence they have."
As per how this bill truly got passed, it remains a mystery.
Yes, Big Pharma and Congressman Marino clearly played a huge role, but,
How did the DEA and Department of Justice accept this?

Were they unaware of the effects this would have on the opioid epidemic?
Former President Barack Obama, who was responsible for the final sign-off of the bill in 2016, and multiple DEA officials declined to comment on this matter to the Post.
In addition, the DEA and Justice Department refused or delayed requests made by the Post and 60 Minutes for files under the Freedom of Information Act (FOIA) that could provide more information on the law that passed.
A number of these FOIA requests have been pending for a year and a half, and so the Post is now suing the Justice Department in hopes of obtaining these files.
DEA Chief Administrative Law Judge John J. Mulrooney II commented on the law, stating that because of it being passed, it's "all but logically impossible" for the DEA to suspend a Big Pharma company's operations even when they do not comply with federal law.
How can drug companies continue to operate when they're not even operating under federal law? This is the power that Big Pharma holds over the U.S. government.
The DEA has cracked down far more in the past decade on pharmaceutical companies selling opioids, but Big Pharma has discovered a secret weapon.
During this time, pharmaceutical companies and the law firms that represent them have poached 46 DEA officials, hiring them to transition from protecting citizens from drugs to pushing them.
Despite Marino's history of being "tight" with Big Pharma companies, President Trump hand picked him to lead the Office of National Drug Control Policy.
This position is often referred to as the White House's "drug czar."
However, given the recent controversy fuelled by The Washington Post's report, Marino decided to withdraw his nomination. Of course, his decision was supported by many who were familiar with his role in passing this bill.
West Virginia Senator Joe Manchin, whose state is no stranger to the devastating effects of the opioid epidemic, sent a letter to President Trump requesting that Marino's nomination be withdrawn prior to his announcement.
"During the biggest public health crisis since HIV/Aids, we need someone leading the White House Office of National Drug Control Policy who believes we must protect our people, not the pharmaceutical industry," Manchin said in a statement.
People die every single day from an opioid or heroin overdose, and this problem won't go away unless we break it wide open and expose what's going on.
This story runs deep, and I encourage you to read the entire Washington Post report.
Further Information on the U.S. Government's and Doctors' Ties to the Opium Industry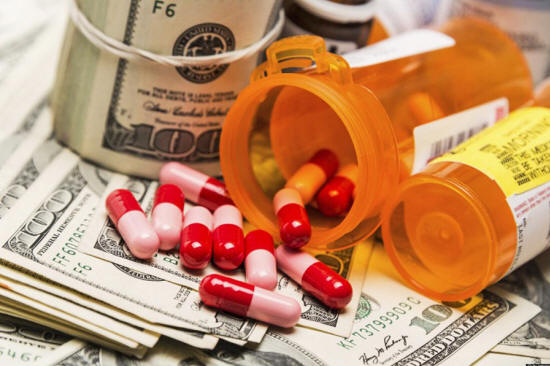 It's clear that the opioid problem runs deep in the U.S. and those fuelling it are the people you may least expect, from the government to Big Pharma to physicians.
It seems strange that medical practitioners get paid to sell you drugs rather than help you stop taking them.
Shouldn't doctors get paid when you're actually better, not when you're sick...?