by Aaron Bandler
September 14, 2016
from DailyWire Website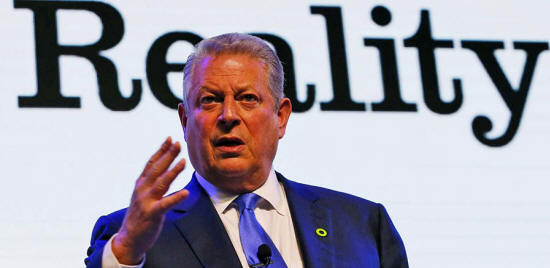 AP Photo/Bullit Marquez


GOP presidential nominee Donald Trump appeared to do an about-face on the issue of climate change, urging Americans to move away from fossil fuels and signaling that there may be some truth to global warming theories.

The Washington Examiner reports that on Tuesday, Trump was asked about climate change on a questionnaire and said that "there is still much that needs to be investigated" about climate change, calling for Americans to transition from fossil fuels to alternative energy sources.
Trump has called climate change a "hoax" in the past.
Obama hails 'historic day' in climate change fight
Here are seven things you need to know about global warming.