UNIQUE CAPABILITIES: HEAT EXTRACTION
SLIDE 94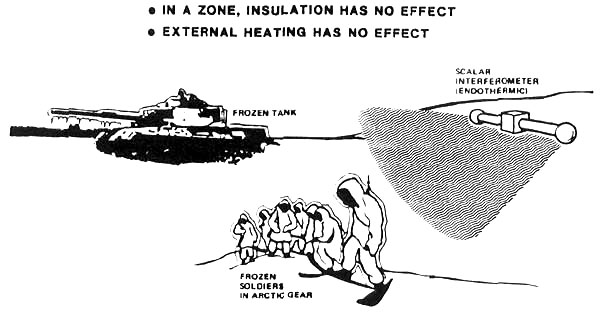 Or one can get truly exotic.
To prevent destroying equipment and installations, the endothermic mode can be utilized.
Cold explosions can be used to freeze tanks, personnel, and equipment.
The equipment and tanks thaw out.
The personnel thaw out too, but they are dead when they do. Heaters and arctic clothing are no protection.