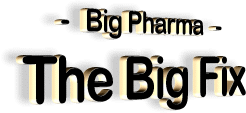 by Naren Karunakaran
December 26, 2009
from OutlookIndia Website
Desperate for growth and acceptance, Big Pharma is reaching out to emerging markets with a new, humane face. But it's finding it hard to let go of its old, profiteering ways.


Manchar is a small town in the prosperous agricultural belt along the Pune-Nashik highway.
Satish Gujarathi, a veteran gynecologist who runs a 12-bed hospital here, recalls he couldn't charge more than Rs 5 per patient who visited his OPD even two decades ago.
"Now, my patients are willing to spend whatever it takes on healthcare, even thousands if need be," he says.
Child delivery was done for Rs 50. Today, Rs 2,500 is the norm.
Note: Rs = Rupees (1 US$ = 46 Rupees - July 2010)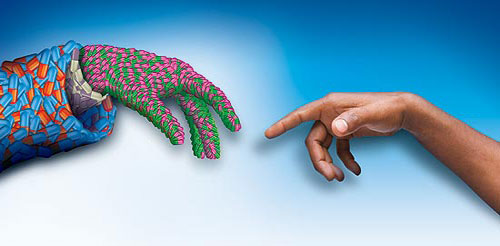 Dairying as a supplementary activity to irrigated agriculture has apparently spread affluence across the belt.
Such growing affluence is perhaps why Novartis, the $41.5 billion, Switzerland-based pharma major, chose Manchar as one of the sites to reach out to patients in rural India. Its 18-month-old rural health initiative, Arogya Parivar (healthy family), is directed from the company's headquarters in Basel.
Such is the importance assigned to it. It's an attempt to establish and increase Novartis' presence across swathes of rural Uttar Pradesh, Bihar, Madhya Pradesh, Maharashtra and Rajasthan. The focus is on three treatment areas: tuberculosis, allergies and nutrition.

Novartis has since fostered a captive web of small hospitals/physicians, chemists, diagnostic centers and patients across small towns and clusters of villages, arranged as cells, each covering a radius of 35 sq km. Each cell is headed by a field supervisor and supported by teams of health educators.
The educators fan out into the hinterland, generate awareness on health issues, and marshal patients into the waiting arms of Arogya Parivar's networked stakeholders.
The company claims it has covered 25 million villagers and that it hopes to reach 50 million by 2010.
GlaxoSmithKline created a patent pool with universal access.
But it deftly avoided putting in patents related to HIV/AIDS.
This focus on addressing diseases of the poor and the unmet healthcare needs of the bottom-of-the-pyramid lends Novartis a human face usually not associated with it, or others of this breed called Big Pharma.
After all, this is the same company that is accused of being a profiteer by resorting to 'evergreening' - a ploy adopted by Big Pharma to make minor changes to existing drug molecules with a view to extend patent monopolies, and thus retain high profit margins.

The real Novartis remains a paradox.
Arogya Parivar brings in more villagers into the health ecosystem, but it sells them drugs at the same prices that urban consumers are charged. That dilutes the nobility and purpose of a rural initiative, and gives an impression of a program that is an image and revenue builder for the company, rather than a disease killer for the masses.

Similar contradictions are seen in several of Big Pharma's growing efforts to expand in parts of the world that are ravaged by disease, but are denied quality healthcare because they can't afford to pay its high market prices. The contradictions might actually be the first signs that Big Pharma may be willing to change, after all.
So far, it has fiercely guarded and propagated its drug patents in order to make more profits, even if it was at the cost of public health. Now, it is beginning to explore another model - selling drugs to the world's poor at lower prices and lower profits.
And even as it takes its first tentative steps towards a new, more humane identity, its old nature often overwhelms its new quest.


Two Faces

In February 2009, Andrew Witty, CEO of GlaxoSmithKline (GSK), in a speech at Harvard Business School, stirred the industry with a slew of promises:
creation of a patent pool for medicines in neglected tropical diseases

an indication that the prices of GSK's drugs in poor countries would be no higher than 25% of those in the developed world

a commitment to reinvest 20% of profits from poor countries in building healthcare infrastructure in those very countries

"We never wanted to be seen as a Western company, we need to be a local company," Witty said in conclusion.

It's a paradox.
Novartis' rural health program wants to reach out to villagers,
but it sells them drugs at urban prices.

GSK's argument to include the last bit is because it believes access has more to do with lack of healthcare infrastructure than patents.
Of the 325 medicines on the WHO's essential medicines list, 95% are off-patent, and yet, one-third of the world's population has no access to them.
Since then, GSK has contributed 800 patent filings to populate its pool. A few months ago, Alynlam Pharmaceuticals contributed 1,500 patents to the GSK-promoted pool.
A patent pool is a mechanism by which a number of patent rights, held by different owners - companies, universities and institutions - are brought together and made available to anyone on a non-exclusive basis.

The initiative gives researchers access to molecule libraries of companies.
Bernard Pecoul of the Drugs for Neglected Diseases Initiative (DNDi), says a lot depends on what companies are willing to put into it.
"If they put garbage in, we get garbage out," he says.
DNDi, created in 2003, is a collaborative, virtual, not-for-profit drug R&D organization, with a significant presence in India in malaria and visceral leishmaniasis (kala azaar) research.

GSK's attempt to take the high moral ground is also suspect as it has deftly avoided putting in patents related to HIV/AIDS, one of the worst epidemics to hit humankind.
As for reinvesting revenues in poor countries, the numbers are rather small. Its current profits from poor countries are around $43 million, which means the money to be reinvested would be less than 0.1% of its overall 2008 net profit of £4.7 billion.
"Do you think a tiger can change its stripes," asks Mira Shiva, Chairperson, Health Action International, Asia-Pacific, a global advocacy for access and rational use of medicines.

Sanofi-Aventis is going ground up.
Sushma Dhakras is one of the 6,000 diabetics in Mumbai on Lantus,
its insulin product, and free counseling.

However, GSK is moving on with implementing its 'tearing down the barriers' policy, which takes a flexible view of intellectual-property rights.
Recently, it signed a voluntary license agreement with Simcere, a Chinese company, allowing it the right to manufacture products containing Zanamivir (Relenza) and selling it across a swathe of developing countries.
"Witty's commitment cannot be questioned," says Jai Shankar Krishnan, President and CEO of Danaher India and former CEO of a Novartis Group company. Krishnan had worked with Witty during an earlier stint at GSK.

"Even if the organizational intent is there, it takes some time for things to show up. It's like an oil tanker turning on the high seas, it takes time."
Meanwhile, innovations in emerging-market business models and approaches that Big Pharma is fostering are seeing a spurt.


Growth Pangs

Big Pharma is proactively seeking out and developing new terms of engagement with developing-country markets.
All along, it was focused on the high-margin Western markets. It didn't lend much corporate mind space to markets like India, with the lowest drug prices in the world. But then, the rules of the game changed.

Once, Big Pharma was a profit-making juggernaut. Now, it has its back against the wall. It faces multiple challenges: a dry product pipeline, generic manufacturers with cheap products breathing down its neck, rising consumer concerns about product safety and a spate of controversies that has dented its reputation, thus inviting greater government intervention.
Big Pharma is desperate for new revenue streams and greater social acceptance.

Corporations cannot look at drugs only as business and trade,
and close their eyes to public health concerns.
Mira Shiva
Chairperson, Health Action International, Asia-Pacific

"All these companies have realized that their research and development pipelines are not sufficient to offset the hit they will take when most of their blockbuster drugs go off–patent," says Rashmi Barbhaiya, CEO and MD, Advinus Therapeutics, who has worked with Bristol-Myers Squibb for 21 years.

"One option for them is to join the generics game."

(See interview with Barbhaiya on Page 62.)
The complexities of developing country markets, it now seems, do not deter Big Pharma anymore, because its very survival is now dependent on these markets, which it had disparagingly ignored.
For Big Pharma, it's almost a do-or-die situation, as it faces daunting challenges today.

Historically, Big Pharma has relied on blockbuster drugs. These are drugs whose annual sales exceed $1 billion. Over 18 products are in this league, among them Lipitor, Plavix and Zyprexa.
Then, there are a host of patent drugs, each of which brings in a few hundred million dollars. Trouble is, in the next five years, products with global sales of over $135 billion will go off-patent and face generic competition.

In the first week of November, Dr Reddy's Laboratories, the Indian generic company, announced its readiness to launch a copycat version of Pfizer's Lipitor, the world's largest selling drug, with sales of $10 billion.
Dr Reddy's alone is planning to launch around seven new generics in the US market.

The industry continues to define itself as a product-producer.
The challenge is to become a healthcare provider.
Sophia Tickell
Chairperson, SustainAbility

The problem for Big Pharma is that there isn't anything big in their research pipeline that will replace their blockbusters.
In 2007-08, only 38 new chemical and biological entities were commercially launched in the US and their cumulative sales were a measly $3 billion. During the same period, products with sales of $26 billion faced loss of patent protection.
Sidney Taurel, the Chairman of Eli Lilly, famously remarked last year:
"I think the industry is doomed if we don't change."

"The future looks all the more grim, as R&D spends are falling precipitously," reveals Krishnan of Danaher.
As a percentage of revenues, global R&D spend has halved in the last few years - from 13% to 6%. By 2007, jittery investors had begun questioning the industry's very sustainability and its ability to grow.
One analysis calculated that the pharmaceutical industry had lost $1 trillion of enterprise value (a measure of a company's value; theoretically, it's the takeover price of a company).


Image Scan

To add to its woes, Big Pharma has always had a reputational problem.
Recently, Pfizer was asked to cough up $2.3 billion, the largest US criminal fine in history, to settle the US Justice Department's claim that the firm had violated marketing regulations by promoting its painkiller Bextra. Earlier this year, Eli Lilly paid $1.4 billion for illegal marketing of Zyprexa, an anti-psychotic drug.

Voices from civil society against Big Pharma are louder and shriller than ever before. Independent researchers even go to the extent of holding Big Pharma responsible for Iatrogenesis, or medically induced injury and death. They are certain it is the number one cause of death in America annually.

Big Pharma, however, had hit its reputational nadir much earlier. In 1997, a grouping of 39 pharma companies took the South African government to court, disputing a law crafted to uphold and promote public health.
The law was intended to make medicines more affordable by parallel imports, enforcing generic substitution and price controls.
It led to public outrage, as South Africa was and continues to reel under an HIV/AIDS epidemic, and a facilitating legislation was deemed necessary to enhance access and affordability of medicines.

Even if the organizational intent is there,
it takes time for things to show up.
It's like an oil tanker turning on the high seas.
Jai Shankar Krishnan
President and CEO, Danaher India
Branded as insensitive profiteers who put money before the lives of the poor, Big Pharma had to beat a hasty retreat under intense global public pressure.
"Corporations cannot look at drugs only as business and trade, and close their eyes to public health concerns," says Shiva of Health Action.
There are numerous cases that betray such insensitivity.
A case in point is Novartis' stand in India on its anti-cancer drug Glivec. After a long legal battle through the lower courts and the Intellectual Property Appellate Board, the company recently moved the Supreme Court to review the patentability of Glivec.

It's now clear that the patent-based business model will have to undergo serious reform. Recovering research costs through a patent monopoly heightens tensions between research goals and accessibility goals. A high drug price, necessary to recover soaring research cost, means putting it out of the reach of millions of the poor.

Market dynamics had also propelled the industry to focus on drugs that will sell, rather than develop products of greater social need, to tackle what are called neglected, tropical diseases, with relatively small economic markets.
Lately, it had even tried to turn normal life experiences into new diseases like 'social anxiety disorder'.
The dream of a former CEO of Merck was not only to sell to people afflicted with diseases, but to all healthy people.
"The pharma industry continues to define itself as a product-producer and not a healthcare provider. The biggest challenge for the industry will be to adjust to become the latter," says Sophia Tickell, Chairperson of the London-based think-tank, SustainAbility.
If this desired mindset change happens, it will truly be a big-bang change not only for Big Pharma, but for the world.


New Models

Pockets of change are visible.
Sanofi Aventis, the French multinational pharmaceutical company, is pushing a dual pricing strategy - a low price for the public-health system and a higher price for the private market - to market its new, fixed-dose malaria drug, artesunate amodiaqine (ASAQ) in India.
ASAQ has been developed under DNDi.
"The two-cost structure ensures sustainability of the system," says Bhawna Sharma, Head-Regional Support Office (India), DNDi.

"The tiered pricing approach ensures prices are tailored to patient resources and that there are sources of profits also," says Francois Bompart, Vice-President, Medical, Access to Medicines, Group Sanofi-Aventis.

Emerging markets are growing at 13-14% a year,
while developed markets are stagnating at 3-4%.
DG Shah
Secretary General,
Indian Pharmaceutical Alliance

Another Sanofi-Aventis initiative targets delivery. Its beneficiaries include Sushma and Shankar Dhakras, who have lived a forlorn, retiring life for years, mostly confined to their small flat in the middle-class suburb of Vile Parle in Mumbai.
This February, their quietude turned into turmoil. Sushma, listless for months, had to be carried to a neighborhood physician. Her blood glucose had risen alarmingly.
"The typical symptoms, weakness and nausea, overwhelmed me. Attributing it to acidity, I consumed a lot of juices," she recalls with a chuckle, forgetting for a moment how critical her condition had been.
After a short, futile oral medication regime, she consulted a diabetologist, who suggested injectable insulin therapy. It was then that her helplessness hit her.
Sushma just couldn't handle the insulin syringe on her own. Her frail husband was of little help. Their only child, a daughter, married to a naval officer in Vishakapatnam, couldn't relocate.

Fortunately, her doctor found a way out. The doctor, who was enrolled with Saath7, a unique patient-engagement initiative of Sanofi, called Vaishali Kambli, the company's Mumbai program coordinator, to handhold the Dhakras family.
Swapnil Kothawade, the Sanofi counselor who trained Sushma and several of her relatives on the use of the syringe and put her on a closely monitored diet, is now a regular at the household and is seen as family.
"He is here even on a Sunday, if summoned," says Shankar.

A tiered pricing approach
ensures prices are tailored to patient resources
and there are sources of profit also.
Francois Bompart
V-P, Medical , Access to Medicines, Group Sanofi-Aventis

Sushma is one of the 6,000 diabetics in Mumbai on Lantus, a Sanofi-Aventis insulin product, and also on free counseling from Saath7.
"We enroll 20 patients a day. Over 25% are difficult cases and require focused attention," says Kambli.
A Lantus kit costs around Rs 2,400, and the recurring monthly expense for insulin ampoules is around Rs 480. Saath7 already has over 44,000 diabetics enrolled for free counseling across India.

This tripartite arrangement between the company, doctor and patient ensures Sanofi-Aventis revenues of Rs 6,000 per patient per year.
"A drug company traditionally considers a doctor as its customer, little realizing that the patient, who pays for the treatment, is the true customer," explains Susheel Umesh, Senior Director, Cardio-Metabolism Business Unit, Aventis Pharma.

"A company-doctor partnership, like Saath,7 can service the patient better."
It's strange for the company to be speaking this language.
Over 75% of the revenue of the €27.6 billion Sanofi, Europe's largest pharma group, comes from Europe and the US. India was always peripheral. Why then is it waking up to diabetes in India with an innovative, yet painstakingly slow, method of building a market, ground up? That too when it can't hope to make the margins it gets elsewhere on diabetes drugs.
This particular category is regulated under a government price control mechanism in India, leaving companies with little pricing freedom.


Continental Shift

It's the numbers.
India, with its rising incomes and lifestyle changes, is emerging as the diabetes capital of the world, with 50.8 million people already afflicted

China is second with 43.2 million

followed by the US with 26.8 million
According to the International Diabetes Federation (IDF), about 9% of India's adult population will be diabetic by 2030.
It's borne out by sales trends. In the first half of 2009, Sanofi-Aventis recorded maximum sales growth of Lantus in developing countries (43.2%), not in the US or Europe. Increased incomes and changing lifestyles engender the situation.
The numbers are indeed staggering.
"The attention of all companies is now on emerging markets, growing at 13-14% a year, against developed markets, which are stagnating at 3-4%," says DG Shah, Secretary General, Indian Pharmaceutical Alliance (IPA), a grouping of Indian drug manufacturers.
IMS Health, a drug-industry forecasting firm, validates the trend and indicates that the global pharmaceutical industry will grow 4-6% this year to $825 billion - its lowest levels of growth in a decade.

If money is put in the right place,
it can significantly bring down world mortality and morbidity.
Leena Menghaney
Project Manager-India, Medecins Sans Frontieres

A McKinsey report indicates that spending on healthcare in India will record the highest growth among all spending categories over the next decade.
Healthcare spending increased from 4% of average household income in 1995 to 7% in 2005, and is expected to rise to 13% by 2025. The Indian pharmaceutical market is expected to grow to $40 billion by 2015 ($6.3 billion in 2005).
The accent of Big Pharma now is not only to increase its presence in urban India with a baggage of lifestyle drugs in cardiovascular, obesity and metabolic categories, but also to tap the rural market.

It won't be easy for Big Pharma to walk the tightrope between affordability and profits that is typical of rural markets, as Novartis is discovering with Arogya Parivar.
"Arogya Parivar is apparently breaking even and paying for itself," says Saroj Kumar Mohanta, Lead Partner, MART, a rural consultancy that helped the company craft the program.
However, conflicting reports are emanating from the field. Novartis' Manchar foray is tepid.
"I haven't seen any increase in the number of patients coming to me after the program's launch," says Hemant Todkar of Todkar Nursing Home, who helped the company convene a meeting of over 50 doctors in the run-up.
The company's engagement with the medical fraternity has also been thin, reluctant and ad-hoc.

The consensus among the medical fraternity in Manchar is that Arogya Parivar is a non-starter. The program hawks drugs at the same prices that an urban consumer pays.
Drugs from the stable of Novartis, and also its generic division, Sandoz, are therefore not exactly flying off the shelves of chemists as expected.
"Sales of Novartis/Sandoz drugs have been stagnating at Rs 3 lakh a month for a very long time," says Sunil Varhadi, the leading distributor in the region.
Varhadi presides over a network of 450 chemists and has a turnover of Rs 90 lakh a month.


Rural Business

Global pharma biggies,
Pfizer

Sanofi-Aventis

GlaxoSmithKline

Johnson & Johnson

Merck

AstraZeneca

Novartis

Roche, among others,
...are in the throes of a root-to-branch shake-up like never before.
They are transitioning from a token presence in emerging markets to one of deep entrenchment. Their aggressive strategies have met with varying degrees of success.
These are still early days for the innovations being thrown up and it will take years of hard work, as the doctors from Manchar insist, for any company to make a lasting impact.

This is true even for what is being hailed as one of the most sophisticated business models to come out of the portals of Big Pharma for the emerging market.
Grameen Health, an affiliate of Grameen Bank, the world's largest microfinance institution, has announced independent partnerships with Pfizer, the world's largest pharmaceutical company, GE Healthcare, another global giant, and Mayo Clinic, the US-based non-profit, .

A 'social business' in healthcare is in the making, one that offers affordable healthcare, makes profits and is sustainable. It will build on and expand the existing network of over 50 Grameen Clinics (GCs), and later expand into healthcare infrastructure that will not only cater to the poor but also the middle- and higher-income brackets.
And, it's not to be limited to Bangladesh alone; the model is to be replicated across,
Asia

Africa

Latin America
The endeavor, initially, is to expand the number of clinics for which Pfizer has invested manpower, as well as a small kitty of $200,000.
Each GC has a physician, two paramedics, a laboratory technician and six community-health workers. A GC, typically, caters to 50,000 villagers living within 10 km. For the three partners, there are paybacks: drug sales for Pfizer, medical equipment sales for GE Healthcare.
Mayo Clinic pitches in with best practices in healthcare delivery.

The GC network, most importantly, has a micro-health insurance component woven into it, which propels better utilization of health services and also leads to improved cost recovery, ensuring sustainability of the system. With its bottom–up approach, the network already operates with 93% cost recovery.

All the GCs will eventually link up to Grameen Health Cities of hospitals and training institutions. Lamiya Morshed, Managing Director of Grameen Healthcare Trust, is keen to foster a healthcare infrastructure where "no one will be turned away because of his or her inability to pay."
If and when in full play, the Grameen Health initiative will indeed be transformative.


Coming Out

It was with this motive of altering the DNA of Big Pharma that SustainAbility hosted Pharma Futures, an investor-led dialogue from 2003-08 in which pharmaceutical companies interacted with experts drawn from academia, industry, the World Health Organization (WHO), civil society organizations and social enterprises.
Muhammad Yunus of Grameen Bank was also present.

This was akin to what the global mining sector went through in the late-1990s, when it was faced with challenges similar to that of the pharma sector:
serious problems with reputation, sustaining profits and loss of investor confidence.
It finally culminated in the creation of the International Council for Mining and Metals (ICMM), a CEO-lead initiative that helps the sector grapple with sustainability issues.

The years of soul-searching catalyzed by Pharma Futures has apparently yielded results.

In recent times, there have been serious attempts by Big Pharma to bare its soul and heart to the developing world. It is beginning to address the longstanding 10/90 gap: only 10% of global health research is devoted to conditions that account for 90% of the world's disease burden.
Of the 1,556 new drugs approved between 1975 and 2004, only 21 or 1.3% were specially developed for tropical diseases and tuberculosis.

The situation is quite grave. Over 500,000 new cases of VL or kala azaar are reported each year, a majority in India. VL affects over 12 million people and over 350 million are at risk in 88 countries. In Sub-Saharan Africa, HAT or sleeping sickness, infects around 100,000 people a year. Yet, there is no effective treatment for these diseases.
The archaic drug used to treat VL is highly toxic, arsenic-based and ineffective.
Malaria, TB and Chagas are some of the diseases that merit immediate attention.
"If money is put in the right place, it can significantly bring down world mortality and morbidity," says Leena Menghaney, Project Manager-India, Medecins Sans Frontieres.
The Geneva-based humanitarian medical organization has channeled its Nobel Prize money into DNDi. The Bill & Melinda Gates Foundation is also pumping big money into drug research.
For Big Pharma, all this can mean a new lease of life, but can it give up its old ways?