THE SONS OF THE SERPENT TRIBE
THE OLD BATTLE-AXE
Concluding Remarks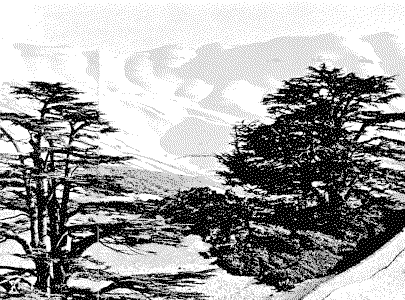 TO CONCLUDE...
THIS CHAPTER...
In this Chapter, we have analyzed the 22°, to see if we could glean any hidden Wisdom from the symbols and the legends associated with the Degree. In particular, we sought to find what connections might exist between the Crusaders and the Druzes, because we have been searching for the connecting link between the Johannite Gnosis and the Western Esoteric Tradition.
We have been seeking a specific tradition that not only includes the Johannite Gnosis, but connections to a) the Pre-Orthodox Christian Church; b) the authentic Syrian Gnosis; c) the Angel Cultus; d) the Movement that brought forth the Essenes; and e) movements that go back to Sumer and Akkad (including the original Magi). Also, this includes the Enki'ite tradition, since Enki is said to have founded the order of Scientist-Priests at Eridu, known as the Wise-Men, updated by US as the "Wise Ones", since not only men are Wise, and plenty of them aren't!
In the sects of Syria, we come the closest to these pre-requisites, particularly in the various Angel Cults that we have studied thus far.
In the Lebanon we see traces of the Authentic Tradition, the Ancient Sumerian Tradition. We see some elements of the Gnosis in the Druzes, with its emphasis on the Word dwelling among humanity. We can even see some parallels to pre-Crowleyan Thelema in some of the materials quoted in the Scripture in Pike's Legenda for the 25°.
In short, all of the above, save for the Primitive Church, and, perhaps, the survival of the Essene School. Some of this has been discussed earlier in the section dealing with the Yezidis.
We see the importance of NerGal, El-Shaddai, in the traditions of antiquity. We see the Crusaders and Knights Templars, in Palestine at the time that the Druzes would have been well established. We know that Sheikh 'Adi bin Musafir was born in Druze territory, near Ba'albek, the Landing Place of the Gods on the Cedar Mountain.
THIS SECTION OF QADOSH: THE JOHANNITE TRADITION...
All this taken into consideration, we have to say that the connection, according to our research, is to be made farther on, in our inquiry. And when it is, two thousand years and more, of Our History, once disjointed and un-connected, will come together at once: and oh, the results of the discovery! Not for the dogmatically inclined, or the debunkers, or the skeptics, or the sectarians who hate other sects, particularly along the lines of being too far aligned with one side of the dualism!
SO MOTE IT BE.
11 MARCH 2003 c.e.