by Kathryn Joyce
May 12, 2020
from HuffPost Website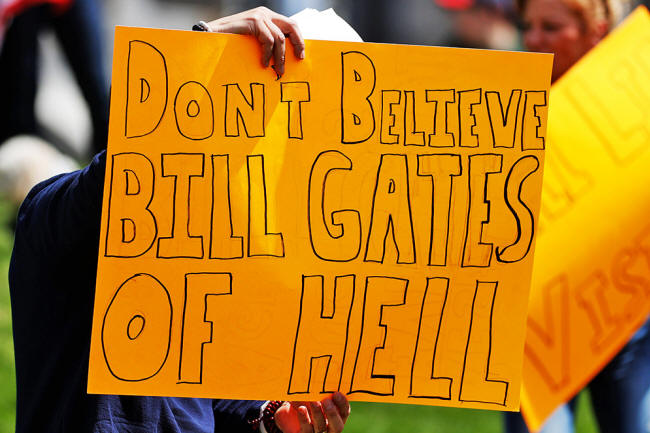 ASSOCIATED PRESS
Bill Gates has been a frequent target of protesters
opposed to stay-at-home orders and other restrictions
imposed to combat the coronavirus pandemic.



How the billionaire philanthropist
displaced George Soros
as the chief bogeyman of the right...

This story was reported in partnership
with Type Investigations.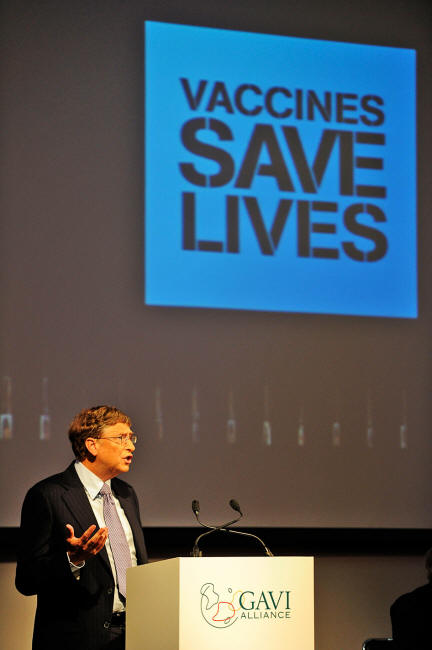 Paul Hackett via Getty Images
Gates speaking to the Gavi Alliance,
a public-private partnership to increase immunization
in the world's poorest countries.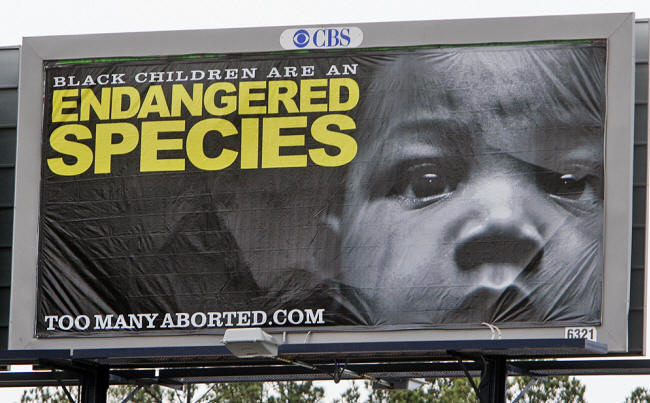 ASSOCIATED PRESS
An anti-abortion billboard in Atlanta in 2010.
The new narrative was that Gates was waging "chemical warfare on poor women" in a neocolonial effort to suppress African births.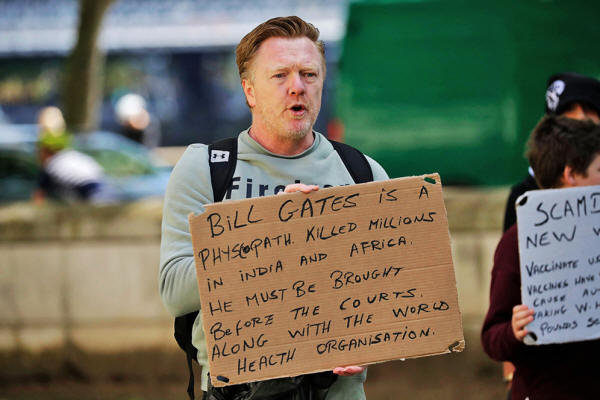 ASSOCIATED PRESS
One of the protester's at a recent
anti-lockdown, anti-vaccine, anti-5G protest
near Scotland Yard in London.
In the U.S. alone, nearly a third of Americans say they'll refuse a coronavirus vaccine.
Anti-Gates theories have resurfaced in Africa, as well.

Unfounded rumors that Gates had bribed Nigerian lawmakers to pass a compulsory vaccination bill sparked a legislative investigation there.

African Twitter influencers posted threads linking him not just to population control but the entire history of colonialist medical violence.

One described the foundation's family planning work,

"as genocide in Sub-Saharan Africa."

Another suggested that Gates would turn to,

"toxic Covid-19 vaccines" to depopulate South Africa next, since it had become "clear that this Depo is not working fast enough."