by Peter Gothard
22 August 2013
from Computing Website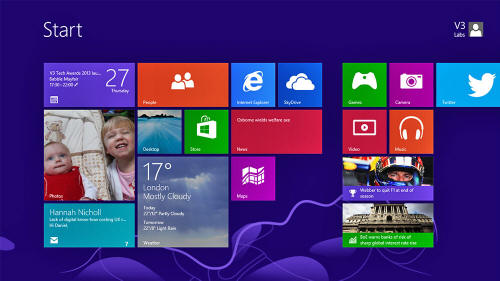 The German government has recommended that Federal Administration and other high profile public sector departments in the country do not use Windows 8 because, it warns, it contains security backdoors that cannot be controlled or trusted, and that may be easily accessible by the NSA.

The warnings are present in leaked documents obtained by German daily newspaper Zeit.de:
"Due to the loss of full sovereignty over the information technology, the security objectives of 'confidentiality' and 'integrity' can no longer be guaranteed.

"This can have significant consequences on the IT security of the Federal Administration," the documents say.
The focus of the security concerns is the Trusted Computing technology standard, which has been in existence for more than a decade.
It was developed by major US hardware and software manufacturers, including,
The German government's documents allege that the group's core hardware element - a chip called the Trusted Platform Module (TPM), which appears in hardware built by Trusted Computing Group companies - interfaces directly with Windows 8 and enables Microsoft remote, unfettered access to any computer on which the operating system runs.

The leaked document is dated from early 2012 - pre-dating the release of Windows 8 - and explains how IT experts at the German Federal Office for Information Security (BSI) made these supposed discoveries.

They claim that they found out that the TPM chip's digital rights management (DRM) capabilities can decide which software on a computer can be enabled or disabled, and is fully remotely controlled by Microsoft.

The TPM 2.0 hardware interface - launched in late 2011 - is activated by default when a computer boots, and cannot be turned off.

The German government fears that access to these backdoor systems could easily be passed to the National Security Agency, the US spying agency, and its so-called Prism group, which is known to be involved in secretly recording internet data, such as emails and voice calls.

The scope of its activities were exposed when whistleblower Edward Snowden last month leaked several thousand documents to The Guardian newspaper.

The German government warns that use of Windows 8 - with such a believed risk from TPM - is,
"unacceptable for the Federal Administration and for operators of critical infrastructure".
It calls Windows 8 "already" unusable because of TPM 2.0, but that Windows 7 can be "operated safely until 2020".

Finally, the documents complain that German companies tried to get involved in the formation of TPM 2.0's standard, but were snubbed by the hardware companies involved.

However, the document asserts that the NSA was involved and enjoyed an influential role.

Shortly after Snowden sought refuge in Russia, the Russian government revealed that it was dumping all its PCs for sensitive work - and using typewriters instead.