by Roderick Bradford
July 15, 2011
from Vimeo Website

One-hour documentary - awarded the Grand Prize for Best Feature Length Film at the 2011 Portland Humanist Film Festival - chronicles the life of publisher D.M. Bennett (1818-1882).

D.M. Bennett was nineteenth-century America's most controversial and unjustly imprisoned editor of the blasphemous New York City free-thought periodical THE TRUTH SEEKER.
Written, produced, and directed by Roderick Bradford, author of the biography D.M. Bennett: The Truth Seeker.

Edited by Tom Flynn at the Center for Inquiry, Amherst, New York.

Funded by a grant from the James Hervey Johnson Charitable Educational Trust.
Act 1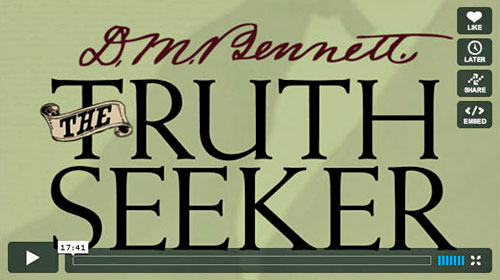 Act 2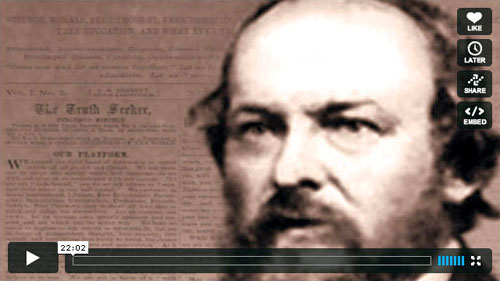 Act 3