by Mark Sircus
October 18, 2010
from IMVA Website

Do you believe that you will always be able to buy inexpensive food at the supermarket? If so, you might want to think again.
During 2010, agricultural commodity prices have exploded. Nearly every single important agricultural commodity is experiencing double-digit percentage price increases.
The S&P GSCI Agriculture Index recently surged to a fresh two-year high and now we find that food producers and retailers are starting to pass those commodity price increases on to consumers.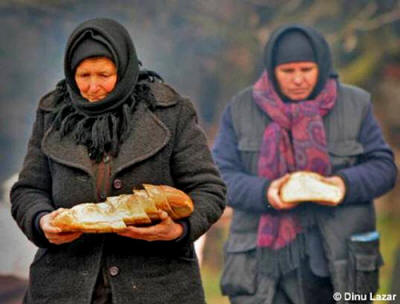 Food inflation is real; it is here and it's going to hurt a lot of people.
In fact, food inflation is hitting consumers hard all over the globe this fall. According to the United Nations, international wheat prices have soared 60 to 80 percent since July. Since the beginning of 2010, the price of bread has gone up 17 percent and the price of meat has gone up 15 percent in European Union countries.
The inflation rate in Russia rose to 7 percent in September primarily because of rising food costs.

The New York Times reported,
"First it was heat and drought in Russia. Then it was heat and too much rain in parts of the American Corn Belt. Extreme weather this year has sent grain prices soaring, jolting commodities markets, and setting off fears of tight supplies that could eventually hit consumers' wallets.

Grain prices started to shoot up over the summer on reports of a catastrophic drought in the major wheat-producing regions of Russia, Ukraine, and Kazakhstan. Prices rose not only for wheat, but also for corn and soybeans, since those grains are interchangeable as animal feed and a drop in wheat production could mean increased demand for the other grains."
Corn prices surged again last week after a new report from the United States Agriculture Department said this year's corn crop would be smaller than expected.
The harvest is forecast to be 3 percent lower than the 2009 crop. In Canada prairie farmers have faced near impossible planting conditions this year. In Saskatoon, for example, 290 mm of rain fell throughout the summer. The average rainfall amount is 184 mm. Both Regina and Winnipeg also saw above average rainfall amounts, which left fields too saturated to get into.
If the wet and soggy conditions weren't already bad enough, an early frost gave farmers yet another barrier to contend with. The cooler temperatures not only lead to a loss in crop yield, it also limits the time spent in the field for production.

Fresno County in California ranks first in the U.S. in agricultural sales every year.
"Drive around it today, however, and you'll think you are in a desert. The tap has been turned off and area farmers are not receiving their promised allotments. The locals call it a 'Congress-created Dust Bowl.'

The San Joaquin Valley suffers a 15 percent rate of unemployment while unemployment in water-deprived communities soars to 36 percent. The unemployment rate in Fresno County notches 40 percent. Farmers, local governments, small businesses and unemployed workers all cite the shortage of water as the predominant factor.

According to a May 2009 study conducted by the University of California-Davis, more than 35,000 jobs and billions in economic revenue have been lost as a result of the manmade drought. Since then, those numbers have continued to climb."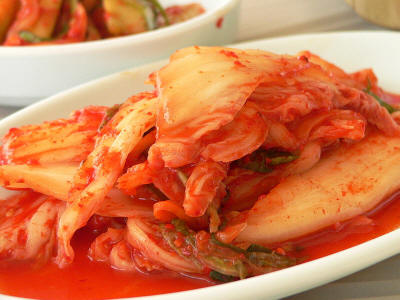 In Korea, over the past 12 months, the price of cabbage - the main ingredient in kimchi, the country's national dish - has risen over 400% to 11,500 won ($10) from 4,000 won two weeks ago and 2,500 won a month ago.
"This is the first time that cabbage prices have gone up so much," Park Young-koo, researcher at the Korea Rural Economic Institute, told the Wall Street Journal.

"Since we have monitored the price, nothing like this has happened before."
In a recent article entitled "An Inflationary Cocktail In The Making," Richard Benson listed many of the other agricultural commodities that have spiked in price in 2010…
coffee: 45%

barley: 32%

oranges: 35%

beef: 23%

pork: 68%

salmon: 30%

sugar: 24%,
...and the list goes on and on with the worst yet to come.

The number of people in the United States needing food stamps to survive is trending toward 45 million.
There are 60 million on Social Security and they are not getting any cost of living allowance (COLA) increases to compensate for inflation in 2010, nor will they get any in 2011. Those living on fixed incomes or government assistance are being ravaged by exploding inflation. A global food crisis is brewing and with it massive inflation is arriving at a time when we have the most people on government assistance since the Great Depression.
The price of food is going to continue to go up and the value of our paper currencies will continue to go down as the race to the bottom continues.

When a large segment of the population is facing a drastic cut in income in the face of escalating food prices, we have a catastrophic problem in the making. Today we have the simultaneous events of income deflation and food inflation, two high-speed express trains coming down the tracks at each other, plus a financial crisis colliding with staggering crop losses that are cutting deeply into available planetary food reserves.
Prices of food are beginning to soar again just as millions are losing the ability to afford a reasonable diet, though little of this is being observed or reported. But soon even the blind will see.

Very few people in the U.S. have given any serious consideration to the question of food security. This essay should convince people that it's time to start.
For the most part, we're not aware of the problem, but if we look hard at the "hidden" news we see that the handwriting is on the wall for an unimaginable crisis that will come on us as early as next year.