by Mark Sircus
January 22, 2010
from IMVA Website
The food business is far and away the most important business in the world. Everything else is a luxury. Food is what you need to sustain life every day.
Dwayne Andreas
When a large segment of the population is facing a drastic cut in income in the face of escalating food prices we have a catastrophic problem in the making.
Today we have the simultaneous events of income deflation and food inflation; two high-speed express trains coming down that tracks at each other, a financial crisis colliding with staggering crop losses, which are cutting deeply into available planetary food reserves. Prices of food are again beginning to soar again just as millions are losing the ability to afford a reasonable diet, though little of this is being observed or reported.
But soon even the blind will see.
From corn to crude, prices for a wide range of commodities are on the rise across the globe. In recent months, global food prices have been growing at a rate that rivals some of the wildest months of 2008, when food riots erupted across the developing world.
January 9th Wall Street Journal
The cold is again freezing oranges in Florida. Temperatures in Miami dropped to 36°F; beating the record 37°F set in 1938.
Officials are saying that hundreds of millions of dollars of food perished. Vegetables were among the hardest hit. At least one major tomato grower, Ag-Mart Produce, has already declared that most of its Florida crop is "useless due to the freeze."
Other vegetable farms were expected to lose their entire crop, and wholesale prices have already increased.
"Tomatoes were down around $14 for a 25-pound box; now they are up over $20," said Gene McAvoy, an agriculture expert with the University Florida, who predicted $100 million in vegetable losses. "Peppers - just after New Year's they were $8 a box; now they're up around $18."
White sugar climbed to the highest price in at least two decades
in London on speculation that India, Pakistan and other importers
will purchase more of the sweetener as a supply deficit looms.
Excess rains in Brazil and a weak monsoon in India hurt
sugar-cane output from the world's two biggest growers.
January 20, 2010
The world faces "mass starvation" following North America's next major crop failure. And it could even happen before year's end.
So says Chicago-based Don Coxe, who is one of the world's leading experts on agricultural commodities, so much so that Canada's renowned BMO Financial Group named the fund after him. A crop failure in North America will have particularly dire consequences for major overseas markets that are highly reliant on U.S. crop imports.

Scientists in England are warning that a "perfect storm" of food shortages and water scarcity now threatens to unleash public unrest and conflict, the government's chief scientist, Professor John Beddington, has warned.[1]
"People do not quite realise the scale of the issue," said Professor Mike Bevan. "This is one of the most serious problems that science has ever faced."
In Britain the lives of hundreds of thousands of people will be threatened by food shortages.
The repercussions of food shortages for any society are devastating. The world faces "mass starvation" following more major crop failures in the United States and other places around the globe. According to Chicago-based Don Coxe, who is one of the world's leading experts on agricultural commodities, so much so that Canada's renowned BMO Financial Group named the fund after him, this mind boggling event could happen before year's end.

We are facing a problem that literally has never been faced in human history. Surging population and food demand, food inflation, diminishing world food stocks, drought, flooding, cold, diminished credit, infestations, soil erosion, industrial farming, factory farm pollution, aquifers/wells going dry, relocation of produce for energy production are all slamming into a global financial and economic crisis.
And in some places like the United States they don't have enough farmers. Then on top of everything else we have desertification, which is one of the world's most pressing environmental issues. New deserts are growing at a rate of 20,000 square miles (51,800 square kilometers) a year.
Desertification leads to famine, mass starvation and human migration.

According to Eric de Carbonnel,
"There is overwhelming, undeniable evidence that the world will run out of food next year. The 2010 Food Crisis is going to be different. It is the crisis that will make all doomsday scenarios come true. Early in 2009, the supply and demand in agricultural markets went badly out of balance.

The world experienced a catastrophic fall in food production as a result of the financial crisis (low commodity prices and lack of credit) and adverse weather on a global scale.

Normally food prices should have already shot higher months ago, leading to lower food consumption and bringing the global food supply/demand situation back into balance. This never happened because the United States Department of Agriculture (USDA), instead of adjusting production estimates down to reflect decreased production, adjusted estimates upwards to match increasing demand from china.

In this way, the USDA has brought supply and demand back into balance (on paper) and temporarily delayed a rise in food prices by ensuring a catastrophe in 2010."[2]
According to the United States Department of Agriculture U.S. farmers
produced the largest corn and soybean crops on record in 2009. And there
are people who believe that anyone who believes government figures on
anything concerning the economy or anything else is a total moron.

Very few people in the US have given any serious consideration to the question of food security. This essay should convince people that its time to start.
For the most part, we're not aware of the problem but if we look hard at the 'hidden' news we see that the handwriting is on the wall for an unimaginable crisis that will come on us as early as this year.

More than 2.1 million hectares of grain have been destroyed
by drought in 2009 in Russia, Agriculture Minister Yelena Skrynnik said.
A total of 616,000 hectares have been destroyed in the region,
or 70% of the total amount planted.[3]
"The world is blissfully unaware that the greatest economic, financial and political crisis ever is a few months away. It takes only the tiniest bit of research to realize something is going critically wrong in the agricultural market.

All someone needs to do to know the world is headed for food crisis is to stop reading USDA's crop reports predicting a record soybean and corn harvests and listen to what else the USDA is saying.

Specifically, the USDA has declared half the counties in the Midwest to be primary disaster areas, including 274 counties in the last 30 days alone. These designations are based on the criteria of a minimum of 30 percent loss in the value of at least one crop in the county," continues de Carbonnel.
Money Shortage is one Express Train

Currency debasement and the fate of the retired person are tied.
In 1950 the Welfare Commissioner of the City of New York reported that 52 cents would buy all the food a person needed to meet his daily caloric and protein requirements. In 2010, $100 barely buys a cup of coffee and a muffin for every day of the month.
Food inflation is a nightmare when income simply will not keep pace because for a great part of humanity it means a reduction in daily consumption.
This translated directly into increased nutritional deficiencies,

deteriorating health and death through starvation and disease.

Pensions are doomed. Whatever the
government does at this point does not
matter, their value will be decimated.
Dr. Antal Fekete

"We are currently on a course that will result in the destruction of pension funds. If not wiping them out altogether, the irredeemable dollar will drastically reduce the pension rights of the workers," writes Dr. Antal Fekete.[4]
Once the pubic has a sense that prices for food are going to go through the roof because of crop failures they will panic. Hording by countries and individuals will explode making availability sensitive to dramatic upheaval. Meaning widespread food shortages can appear on the horizon like a tsunami.

If the crisis were not to appear like a tsunami (which it will) we would be forced to look at the fate of the elderly class not through the crushing weight of stratospheric food prices but also through the devastating reality that the retired security is resting on a promise to make future payments to them in near or completely worthless currency. This spells catastrophe and is the real effect that a failing dollar brings.
The retired segment of the population will be plunged into penury.

As long as the modern system of finance exists decisions about who starves and who does not will be made viciously. In the face of real food shortages the poor and the newly made middle class and upper middle class poor (yes even they are getting hurt and losing their shirts these days) get hungrier and will slowly starve.
People will have money to buy food or not and food stamps will only take you so far, especially during food hyperinflation. A Russian researcher estimated from data on population that as many as ten million people starved in the United States alone during the great depression.
How many do you think its going to be this time?

It's hard to picture 2.8 million homes. That's about how
many detached homes are in all of Pennsylvania or Illinois.
It's also how many homes were lost to foreclosure in 2009.
Ian Mathias

Just to show you how bad things are already getting for many Americans, not to mention other people around the world, about six million Americans receiving food stamps report they have no other income, according to The New York Times, with these numbers soaring by about 50 percent over the past two years.
And millions more are about to face the loss of their unemployment insurance that has been extended and extended again in a process that cannot and will not go on forever.

With a suddenness that will take us all by surprise,
the era of cheap and abundant food will draw to a close.
We will begin to learn the real meaning of the word
scarcity and it will be a long hard lesson for humanity.

I am afraid that rocketing food prices and hundreds of millions more starving people will be part of humanity's grim future.
The number of hungry people already passed 1 billion in 2009 for the first time, the U.N. World Food Program (WFP) said, adding that it is facing a serious budget shortfall.
To date the WFP has confirmed $2.6 billion in funding for its 2009 budget of $6.7 billion.
"This comes at a time of great vulnerability for the hungry," the WFP said in a statement. "Millions have been buffeted by the global financial down turn, their ability to buy food is limited by stubbornly high prices. In addition, unpredictable weather patterns are causing more weather-related hunger," the WFP said.
According to Lester Brown,
"The number of hungry people, which was declining for several decades, bottomed out in the mid-1990s at 825 million. In 2009 it jumped to over one billion. With world food prices projected to continue rising, so too will the number of hungry people.

We know from studying earlier civilizations such as the Sumerians, Mayans, and many others, that more often than not it was food shortages that led to their demise.

It now appears that food may be the weak link in our early twenty-first century civilization as well."
The news of continued global cooling is combining
with drought conditions, water shortages, credit
problems, reductions in fertilizer purchases and the use
of food for energy to threaten us with dramatic food shortages.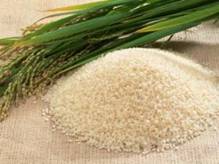 A double blow has hit farmers in Andhra Pradesh, India's rice bowl.
First it was the worst drought in 50 years that hit the farmers hard at the beginning of the season and even before they could recover from it, the deluge, the heaviest rain in over a 100 years has rubbed salt to their injuries.

Global rice supplies are likely to be tighter than last year, when food shortages sparked riots from Haiti to Egypt, said Jeremy Zwinger, president of The Rice Trader, a brokerage and consulting company in Chico, California. London-based research company Business Monitor International (BMI) is now looking at a global rice deficit of 6.7 million tons next year, following significant storm damages to the Philippines' key rice-producing areas.
BMI also cited India's need to tap the international rice market in 2010 for the first time in 21 years due an erratic monsoon, resulting to an upward pressure on rice prices.

Rice prices could double to $1,000 per metric ton as bad weather in India, the world's largest rice importer, and the Philippines, the largest exporter, cripples harvests.
Analysts expect rice supplies to be tighter in 2009 than in 2008 and some forecasters believe the price could touch $2,000 per metric ton by the middle of 2010.

India will import food to make up for shortages
caused by a drought thought to be affecting
700 million people, the finance minister has said.

James Quinn writes,
"Freshwater shortages in the wrong places could have calamitous consequences to those regions, worldwide commodity prices, the economic future of nations with water shortages and possible war. Regional water scarcity means water usage exceeds the annual natural replenishment from the water cycle.

The impact of water scarcity can be far reaching. It can lead to food shortages, famine, and starvation. Many nations, regions and states have mismanaged their water resources, and they will have to suffer the long-term consequences."[5]
Winter-grain sowing in Ukraine, the world's biggest
barley exporter, is under threat because of drought.

The heat-wave across south east Australia is worrying fruit and vegetable growers, with one table grape grower predicting a 70 per cent drop in yields.
As the heat continues across South Australia and Victoria, fire authorities say conditions are at their worst in the south east of the country since the Black Saturday fires just over a year ago.

I have written several essays indicating IT MATTERS WHERE YOU LIVE mostly to do with mercury and other types of pollution, but Quinn says,
"But, as they say in the real estate business - Location, Location, Location."
What he is referring to is water resources.
Quinn continued saying,
"The devastating combination of peak oil and peak water in the next five years will combine to create a commodity crisis that is likely to spur armed conflict as countries contend for declining resources. The question is who will attack who and when. In the meantime, plant a vegetable garden."
The CIA agrees with Quinn and years ago predicted water wars by the year 2015.

Many crops were behind schedule in maturing due to a
cool spring and summer in many major growing regions.

From all over the globe we have many reports:
The once-mighty Murray-Darling river system which irrigates Australia's food bowl, the vast southeastern corner responsible for 40 percent of agricultural output, is suffering through an eight-year 'big dry'.

The worst drought in a century, has devastated the region, an area covering 1.06 million square kilometers (410,000 square miles) - the size of France and Spain combined.
The monsoon cycle which typically irrigates India's
rice crops have appeared late last year, plunging half
of India into drought and reducing crop forecasts by 20%.

Bone-dry fields, failing crops and shrinking herds is what farmers in Wisconsin are facing and Wisconsin Gov. Jim Doyle declared a state of emergency because of drought conditions in August for 41 Wisconsin counties.
Wisconsin farmers are hurting and have been for the past several years as drought conditions continue to get worse across the region.
Douglas County farmer Mark Liebaert says this was the fifth year of below-normal moisture during the growing season.
"This summer has been the worst of the five. We didn't get any rain in May, we didn't get any rain in the early part of June and the sub-moisture is all gone," Liebaert said. "There is nothing left in the soil."
That has led to significant crop damage and economic losses.

Corn and soybean crops in the U.S., the world's largest grower, was smaller than the government predicted after planting delays and an unusual dry spell, said Jerry Gidel at North American Risk Management Services Inc. Parts of the Midwest, the main growing region, received less than 50 percent of normal rainfall in the past 30 days, according to the High Plains Regional Climate Center in Lincoln, Nebraska.
Corn plants that farmers harvested were growing at about half the five-year average, and the rate of pod-filling by soybeans was 17 percentage points below normal, U.S. Department of Agriculture data show.[6]

Hunger is not a food problem.
Hunger is an income problem.
Ned W. Schmidt

The news only gets worse. America's main food growing states - have experienced severe, ongoing drought.
California is suffering through a 4th straight year of horrendous water shortages, which has impacted every single crop it produces. See California's Vital Role in Food Production for an eye-opener of what this state brings to your table.

Parts of Texas are experiencing the worst drought ever and fears are surfacing that it may be here to stay. Extreme drought is impacting everything that Texas produces.
Marketing economist Dr. Mark Welch expects drought to cut Texas' corn crops by 45%, sorghum by 69%, and wheat by 62%.[7]
Canada will produce less grain and oilseeds Statistics Canada said in its new estimate of field crops released in Ottawa in August. Crops will be off for almost all crops, the federal agency reports in first estimate for this summer's crop.
Spring wheat production at 16.1 million metric tons (mmt) will be down more than 12% from last year. The durum harvest is expected to be off more than 18% at around 4.5 mmt.
Feed grains like corn and barley will also be down from last year at 9.4 mmt (-10.9%) and 8.9 mmt (-24%) respectively.

A huge outback dust storm swept eastern Australia and blanketed
Sydney in September, 2009, disrupting transport, forcing people
indoors and stripping thousands of tones of valuable farmland-topsoil

In other areas rain was wrecking havoc. States ranging from Maryland all the way down to North Carolina were experiencing a damaged wheat harvest according to a Washington Post article from the 9th of August.
Some of the crops were so badly damaged by excessive rain that not only could much of it not be sold for flour, but it couldn't be used for animal feed, either.
The frequent downpours of rain from May into late June - and the cool and overcast conditions that followed - drenched the region's grain crops, leaving them susceptible to damaging fungi and farmers with diminished profits, agriculture experts reported in the Washington Post.[8]
And following that the southeast experienced a 100 year storm that put much of it under water.

Storm Ketsana has destroyed about 290,000 tons of
rice crops ready to be harvest in the Philippines
in October and Vietnam was also hit very hard.

With sugar prices high and supplies low, major U.S. food processors are warning that the nation could "virtually run out of sugar" if the Obama administration doesn't ease import restrictions.
If not, they say, consumers will pay more for thousands of foods that rely heavily on sugar (chocolates, cereals, cookies, gums, sodas, juices) or that contain sugar as an additive (the list is endless).[9]

From England: The government's chief scientific adviser, Professor John Beddington has warned that,
"The UK is heading for a "perfect storm" of food shortages, scarce water and insufficient energy resources… this will threaten to unleash public unrest, cross-border conflicts and mass migration as people flee from the worst-affected regions."[10]
A perfect storm is brewing in the global food system, and
North Americans and Europeans will not be spared this time.

And the news from China has not changed.
As demand for water continues to rise and less is available for agriculture,
"China will see a food shortfall of 5-10 per cent - a disastrous outcome in a country of 1.3 billion people - unless effective and timely measures are taken," said Lin Erda, one of China's top climate change experts and leader of a joint China-UK project, 'Impacts of Climate Change on Chinese Agriculture'.
Climate change is affecting an increasingly large area of crop-growing land in China - up from 3,882 hectares hit by natural disasters in 2005 to 4,899 hectares in 2007, Lin said.
"The recent drought, the worst in half a century, is just a fresh reminder," said Lin. "As climate change sets in, we can expect more frequent and damaging droughts in the northern part of China."[11]
According to water experts at the United Nations, more than 45 percent of the world's populations - more than 3 billion people - are already in need of more clean water.
They cite research from The World Bank that shows that more than 80 countries now have water shortages that threaten their health and economies. Will we reach that point where the rich have clean water to drink and the rest not? The same question already is answered when it comes to food with a billion doing without.
Water and food, food and water; there is no doubt that with each passing year more and more will do without and they will die.

If your neighbor had plenty of water but you hadn't
enough to keep your family, your livestock and your
crops alive, would you fight for it? Would you go to war?

When civilization hits the meat grinder of food shortages in the next six to twelve months we will finally start paying attention to what is going on.
"Children are starving, cattle are dropping dead, crops are withered, lakes are empty, and still the rains haven't come. Kenya is on the verge of a catastrophe of Biblical proportions," writes Jeremy Hance.
If you live in an area still with plentiful water consider yourself fortunate.

Food shortages in Guatemala threaten hundreds of
thousands, warns the UN, which said that a 60 to 80
per cent loss of crops expected in the upcoming harvest in
some of Guatemala's provinces will devastate the country.[12]
Time Magazine recently published,
"For all the grumbling you do about your weekly grocery bill, the fact is you've never had it so good, at least in terms of what you pay for every calorie you eat. According to the USDA, Americans spend less than 10% of their incomes on food, down from 18% in 1966."
Time Magazine might be correct but this next year is going to put this abundance to a test not only in the United States but all over the world, food security will worsen.
The sky is really falling in terms of agricultural production so get ready for the price of food to explode. What is happening before our very eyes in the real environment is going to affect our collective bellies.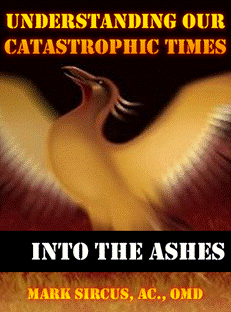 The above reporting gives a glimpse of what is coming so be prepared for you are forewarned.
Smart people are stocking up on the basics. I am buying spirulina. "Into the Ashes" gives full coverage of the looming food crisis and other concurrent crises that are converging at this moment threatening our civilization and our families in ways that demand we prepare as best we can.
Time is running out but, are we running to cover ourselves and our families?


Special Survival Note
The above reporting gives a glimpse of what seems to be coming so be prepared you are forewarned.
Smart people are stocking up on the basics. I am stocking up on spirulina, which has to be one of the best survival medicines that exist while it doubles as a concentrate nutritional medicine.
I am of course also stocking up on magnesium oil, iodine, sodium bicarbonate and both edible and transdermal clay.

References
[1] http://www.guardian.co.uk/science/2009/dec/13/britain-faces-food-shortage
[2] http://www.marketskeptics.com/2009/12/2010-food-crisis-for-dummies.html
[3] http://www.kyivpost.com/news/world/detail/44653/
[4] http://www.thedailybell.com/729/Antal-Fekete-Euthanasia-of-the-Pension-Funds.html
[5] http://www.financialsense.com/editorials/quinn/2009/0831.html
[6] http://www.sott.net/articles/show/192019-U-S-Corn-Soybean-Crops-Stunted-by-Unusual-Weather
[7] http://dprogram.net/2009/08/21/potential-food-shortages-in-america/
[8] http://www.washingtonpost.com/wp-dyn/content/article/2009/08/08/AR2009080800833.html
[9] http://blogs.usatoday.com/ondeadline/2009/08/food-giants-warn-of-sugar-shortage-without-more-imports.html
[10] http://www.climaticoanalysis.org/post/hubble-bubble-food-shortages-bring-trouble-a-climate-change-'storm'-is-looming-for-2030/
[11] http://www.scidev.net/en/news/china-s-water-deficit-will-create-food-shortage-.html
[12] http://www.un.org/apps/news/story.asp?NewsID=32010