from Wired Website

In Israel, the military had to call off an entire operation after a trooper posted the time and place of an upcoming raid in the West Bank on his Facebook page. D'oh...!
According to Associated Press, the soldier boasted that his unit was planning on "cleaning up" the village.

It's the kind of scenario that keeps military planners up at night: A meticulously planned operation goes dangerously awry because some dolt couldn't resist telling every one of their Facebook friends or Twitter peeps about it.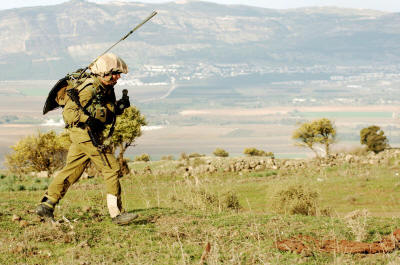 In this case, the Israelis moved swiftly to respond.
"Fellow soldiers reported the leak to military authorities, who called off the raid fearing that the information may have reached hostile groups," the AP noted.

"The soldier was court-martialed and sentenced to 10 days in prison."
Instantaneous electronic communication can be a dangerous thing, and the U.S. military is also wrestling with new rules to allow troops more access to social networking sites.
As this incident shows, balancing the openness of Web 2.0 with the need for operational security is not a problem exclusive to the U.S. armed forces.

It's doubly interesting to read about this case, because the Israeli military has worked very hard to use social networking as an information warfare tool. During Operation Cast Lead in late 2008 and early 2009, the the Israeli military started its own YouTube channel to distribute footage of precision airstrikes; Israeli diplomats even hosted a press conference on Twitter.


Update
The BBC notes that the Israeli military had launched a full-scale campaign warning against Facebook leaks before the operation.
According to the report, posters show a mock Facebook request with images of Iranian President Mahmoud Ahmadinejad, Syrian President Bashar al-Assad and the Lebanese Hezbollah leader Hassan Nasrallah, captioned,
"You think that everyone is your friend?"