February 22, 2013
from WakingTimes Website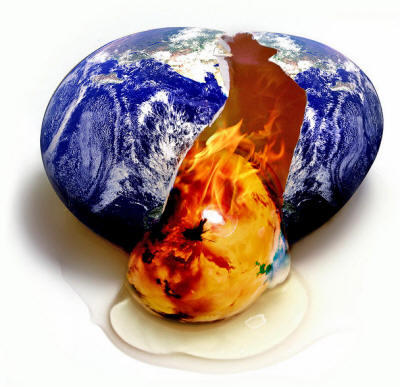 "Attention is the universal currency in the quantum economy;
we really do get what we pay for."
The term New World Order (NWO) is ubiquitous in our society nowadays, and is repeated by world leaders, pop-stars, graffiti artists, and scholars.
What does it mean?
Something different to each of us, to be sure, but this term is most often used in relation to the plans for world domination laid out by a conspiring group of occultist elites.
Often invoking images of a dystopian nightmare where life on earth is dehumanized, the NWO refers to a 'coming' one-world-government future where suppression of the individual is total, as is the power of the State.
On its own, though, without the associations with Orwellian nightmares and world conspiracies, the term New World Order is rather benign and intriguing, implying that something new is coming, which will include us all, and which will be organized.
However, injected into the popular lexicon many decades ago by the literature of the elite and a resonant press, this term now carries with it the dark symbolism of fear, submission, control and conspiracy.
A vision like this of the future certainly is not normal. Psychopathic behavior and diabolical evil stands out in human behavior, and most people are too occupied with life to get wrapped up in conspiring to enslave the planet.
It is not difficult to envision a better new world consumed with entirely different values and objectives. A world where the important things that make society function are not exploited, where people value the earth and kinship more than warfare, distraction and consumerism. Where our ingenuity is put to the betterment of our plight rather than into our own destruction.
A world that values life rather than worships death.
All Mighty Language
Language is the most effective tool for controlling human behavior.
In this manner, the term NWO is language that is being used to inoculate a society with a particular idea, or vision, for the future. In this case, the idea of the global reign of a new totalitarian system of political and social control.
The human mind is a remarkably complex organism, yet remarkably simple to re-program and tamper with.
Shockingly effective, hypnosis and Neuro-Linguistic Programming are simple and powerful ways of accessing the sub-conscious mind and planting suggestions, which, over time manifest as changes in behavior and beliefs. This works on an individual and it works, as well, on a collected society.
However, hypnotism is not magic; it is science. In order for it to be effective, the subject must be suggestible and be willing to be hypnotized, which the American public certainly is. The act of sitting in front of the television and willfully watching advertisements is one demonstration of suggestibility and willingness to follow orders.
Our free will is being both taken and given. But, in this lies hope, should we decide to take responsibility for the state of things.
In a significant way, the population is being linguistically programmed to pre-submit and sub-consciously acquiesce in advance to the tyranny of a technological control system, so that, as this system is being constructed around us, any dissidence can be brushed under with aloof sarcasm and group-think, and any dissidents can be identified, ostracized or Guantanamo-ized.
To ourselves we are already enslaved.
America Today - The Current World Order
Perhaps another reason that the term New World Order is so deeply embedded in our collective dialogue is that many of us are truly craving a serious change in our lives and in our world.
In absence of an enticing vision of the future put forth by present leadership, people are seeking some vision to latch onto, they are seeking solace in the future but coming up empty. People need something new, something more to life, something more meaningful than the stresses of being consumers and employees.
Yet, at present there is no inviting prevailing collective vision for the future of society. There is not even a public discussion on how to contain the radiation still leaking from Fukushima.
Could it be that there simply is no future for us?
In a sense, the public has now co-opted the 'New World Order' from the elite, and uses it as a form of daydreaming. The future is the New World Order, a social construct we are powerless to affect. We use the term New World Order because the world we've been conditioned to is destructive and leaves us unfulfilled, which violates our true nature as conscious, spiritual beings.
And because the term fills a void, it is becoming a self-fulfilling prophecy.

Conclusion
How we talk about our future is key in the spiritual war that is taking place. To go forth with virtuous collective intention is imperative right now, and we simply don't have the leadership for this.
The phrase 'New World Order' is both,
We are stuck in a world with no enticing vision for the future.
The elite are trying to plant an idea in our heads, and at the same time we are searching desperately for a new idea. A dangerous combination.
So, really, you decide, I decide, we all decide, or they decide. And this is critical to remember. Although the elite would like us to believe they have a monopoly on the future, it is clear that their trickery and their bribery can only work if we willingly submit.
We have the power, should we choose to get up off of our knees and display it.
By paying attention to what is said about the future, we are buying the future we speak of.