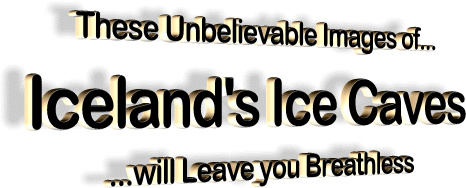 by Ivan Petricevic
06 October 2017
from Ancient-Code Website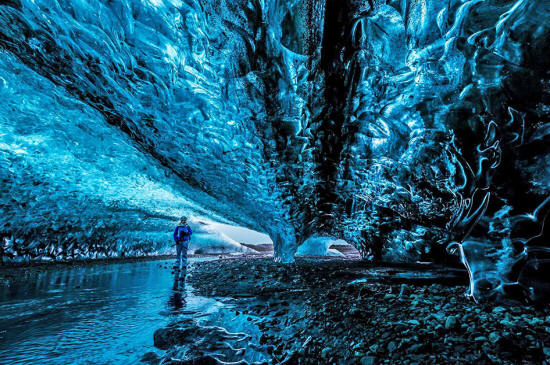 Just look at
those incredible shades of blue!
Image Credit



This is unlike anything Iíve ever seen, and it makes me want to take the next flight to Iceland and experience this amazing adventure up close, in person.

There isnít much to say other than that Icelandís Ice Caves and glaciers are something that seems to have come straight out a science fiction movie from Hollywood. Itís surreal. Itís fantastic, and it will leave you breathless.

In this article, we will take a look at the so-called Crystal caves of Vatnajokull glacier, which offer a truly mesmerizing experience.
Located in Vatnajokull glacier to the south-east Iceland, the caves literally grow and disappear. Each year as weather patterns change, the terrain does as well.
Each year new caves form in different locations, which makes this already stunning landscape even more fantastic.
The caves offer a breathtaking view, thereís even a great hiking experience and the best part are the glacier trips which will result in countless stunning photographs if you remember to pack a camera.
The artistic shades of colors attract tourists from all over the world every winter.
The Ice inside the Ice Caves literally shape shifts, changing from what seem to be supermassive teeth protruding from the ice to massive waves trapped in suspended animation in a maze of countless interconnected chambers that show off the caves in a kaleidoscope of colors as light conditions change.
To get an idea of just how big the Vatnajokull glacier is, it covers more than 8,100 square kilometers or more than eight per cent of Iceland and is estimated to have a volume of 3300 cubic km.
Some of the glacial caves in the region are crafted by geothermal springs, but experts note that on the south side of Vatnajokull, the caves form mostly because during summer the surface of the massive glaciers melts due to weather conditions resulting in water falling into countless sink holes) and finally come out of the glacier tongue as a river.
But words cannot describe the beauty of these caves so here are some images to show just how incredibly awesome this place can get: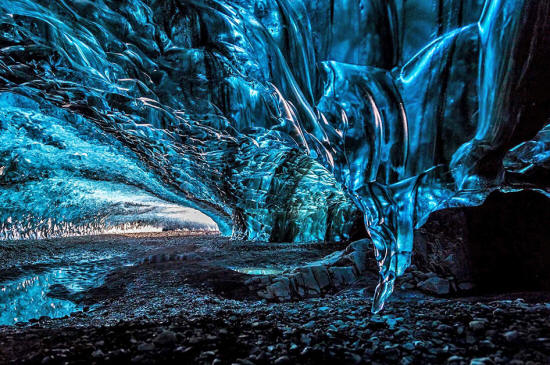 It looks unreal, doesnít it?
Image Credit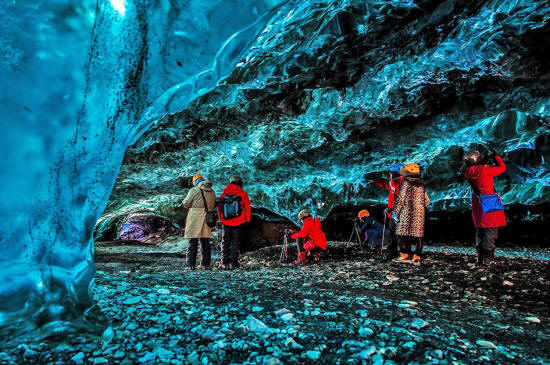 You canít appreciate the beauty
until you are actually there.
Image Credit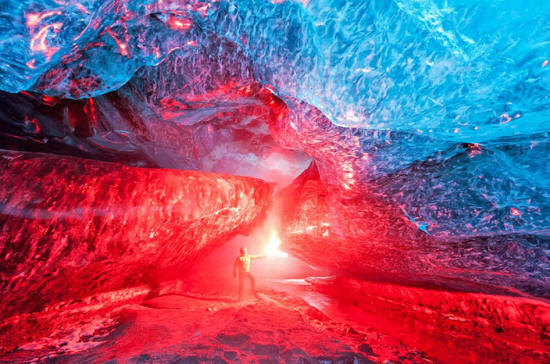 Not much to say
other than that its BEAUTIFUL.
Image by Brynjar Agustsson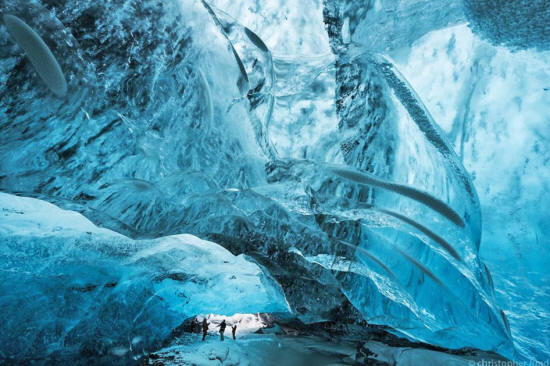 I never thought something like this
could exist in Nature.
Image by Chris Lund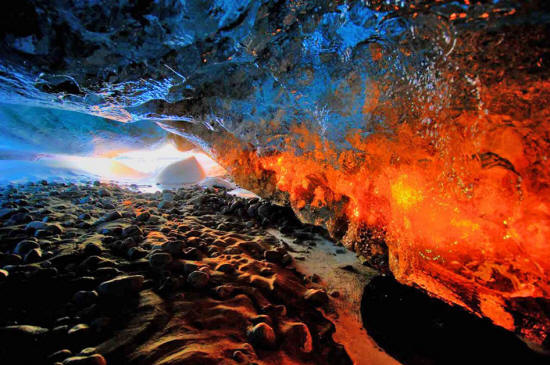 Imagine seeing the sunrise
from inside the caves.
Image by Einar Runar Sigurdsson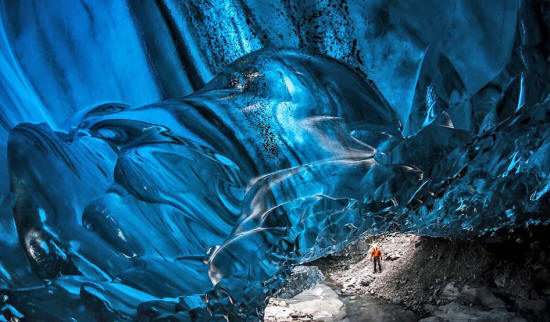 It almost looks as
if it was photoshopped.
Image by Einar Runar Sigurdsson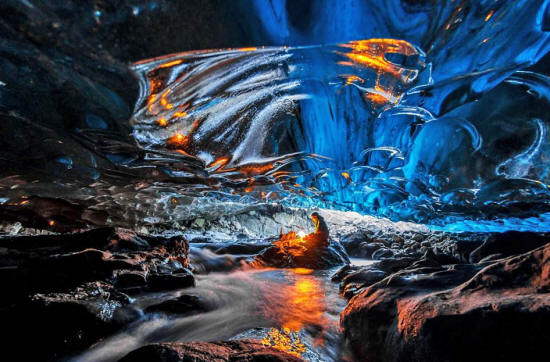 That moment when Fire meets Ice.
Image by Einar Runar Sigurdsson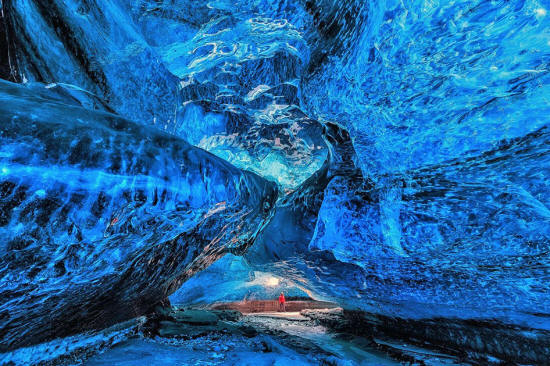 Pure magic, am I right?
Image Credit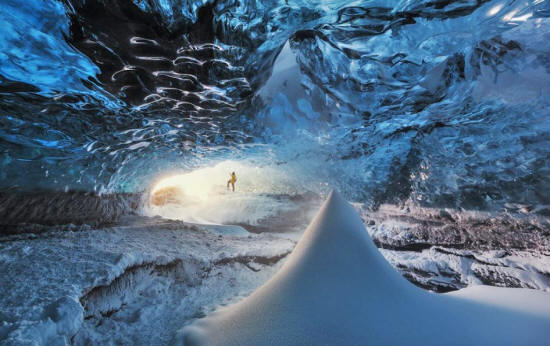 This is definitively a place youíve got to visit.
Image Credit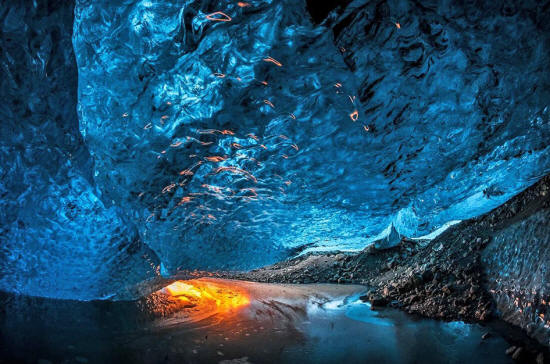 "Golden Stardust pool."
Image by Einar Runar Sigurdsson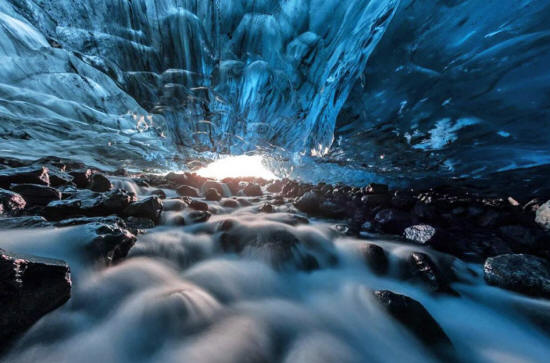 The view is stunning,
but youíve got to admit
the photographer is pretty good.
Image by Einar Runar Sigurdsson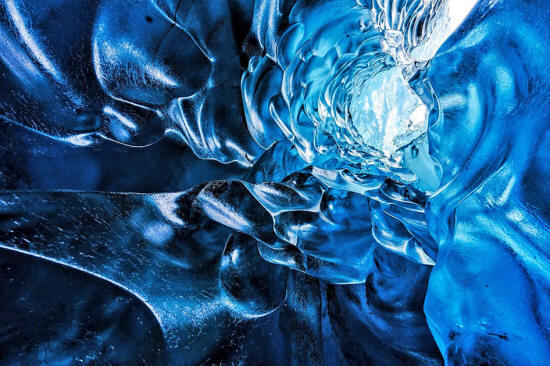 I almost thought this was photoshopped.
Image by Mikael Buck