Courtney Brown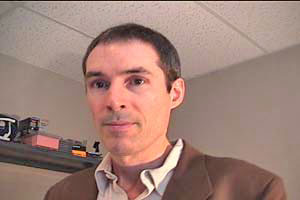 Brown's book details his psychic conversations with aliens, and repeats allegations similar to those made by Dames, Ingo Swann, Joe McMoneagle, and others. Among them:
Martians live among us, and seek our help to return home. They live in South America and under the mountain Santa Fe Baldy

Brown psychically contacted Jesus, Guru Dev, and Buddha

The idea for the Star Trek TV series was inspired by aliens to get humanity accustomed to the idea of working with alien races in a Federation.

Specific plot elements of the Star Trek: Next Generation series were suggested to someone on the show via an implanted telepathy device.
Many of Dames' claims concerning the Martians are presented here, but Brown implies that this is the first time any of this has been revealed to the remote viewers, even though the sessions took place in 1994 and Dames made similar claims as early as 1993 (see Stark, Debby, "Talking to Ed Dames", NM MUFON News, June/July 1993)
Brown founded the Farsight Institute in 1995.
The Institute teaches a Scientific Remote Viewing course called "Farsight Voyager", which costs around $3,000.00.
"Unfortunately, I [Ed Dames] was Courtney's trainer, but I had to have my name expunged from the book because Prof. Brown went beyond the pale of our tried and tested techniques, into the world of channeling."
However, Brown claims that his trainer (Dames) personally monitored and directed his viewing sessions, included those that were involved with "channeling".
(AOL Online Chat with Major Ed Dames - February 1996)