from RT Website




Imagine taking a big swig from a can of Coca-Cola only to find you had swallowed a worm.
That's exactly what happened to a 12-year-old Italian girl who had to be taken to hospital after the revolting incident.

The youngster from the town of Andria in southern Italy noticed the worm in her mouth as she took a gulp from the coke can, Italian news agency Ansa reports.

She was taken to hospital where doctors monitored her condition and carried out a number of tests.
Thankfully the investigations found no sign of any harm.
"According to a first macroscopic examination of the worm there are no elements that cause concern but we will send the sample to the zooprophylactic institute of Foggia for in-depth analysis by experts," hospital spokesman Stefano Porziotta said.

"The girl isn't suffering from vomiting or diarrhea or other alarming symptoms; she will remain in hospital for a few hours".
Police officers and inspectors from the Food and Nutrition Hygiene service are also carrying out inspections on the can.

This is far from the first time someone has discovered an intruding creature in their beverage.
In May last year New York woman Barbara Cline fell ill after swallowing "some kind of animal" in a carton of Vita Coca Pure Coconut Water.
Moreover, as any student of the Law of Torts will tell you, a snail in a bottle of ginger beer has the power to rewrite legal history, as happened in the case of Donoghue vs.Stevenson.







'Human Waste' found in Coca-Cola Cans
...at Company Plant, sparks Police Probe
March 28, 2017
from RT Website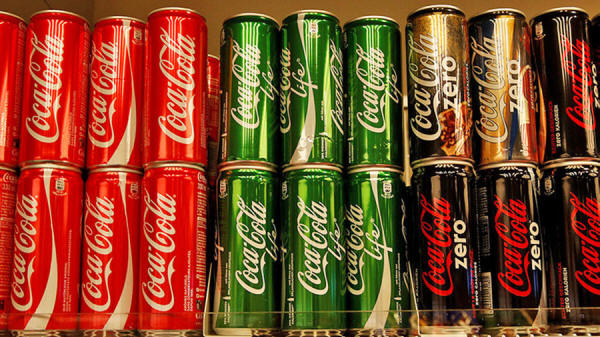 'Human waste' found in Coca-Cola cans
at company plant sparks police probe
© Arnd Wiegmann / Reuters



A police investigation has been launched after workers at a Coca-Cola factory found what appeared to be human waste in a consignment of cans at its plant in Northern Ireland.
The company was forced to suspend night time processing at the facility in Lisburn, Antrim last week, when the cans clogged machines.
It believed the cans originated in Germany, the Belfast Telegraph reports.
Police are investigating how feces ended up in the cans, which arrive at the plant without tops on. The cans are filled with the beverage on site before being sealed and sold across Northern Ireland.
Coca-Cola confirmed there was an incident involving empty cans at the plant, but said it was an "isolated incident" and did not affect products on sale.
"Coca-Cola takes the safety and quality of our products extremely seriously... We are treating this matter extremely seriously and are conducting a thorough investigation in co-operation with the PSNI (Northern Ireland police)," it said in a statement to The Journal.
The Food Standard Agency said it was aware of the contamination but noted that there was no evidence to suggest the product had reached the market.
The local environmental health unit is also investigating the matter.