by Adan Salazar
October 11, 2021
from NewsWar Website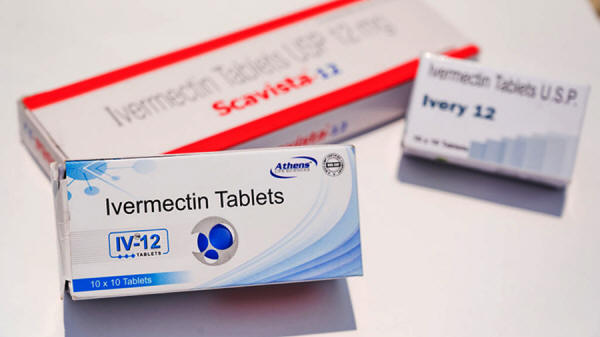 Image Credits:
Soumyabrata Roy/NurPhoto
via Getty Images.

HUNDREDS of
Congressmen, Families, Staffers
Received Successful Ivermectin,
Preventative Covid Care - Never Told Public!

Medical doctor claims
elected US representatives beat COVID with
early treatment protocol...



A medical doctor professes hundreds of congressional lawmakers, family members and staffers have received Covid-19 preventative care that included an Ivermectin regimen - and kept those facts from the American people.

The incredible claim was made in tweets last week from Dr. Pierre Kory, who promotes an early preventative treatment protocol that includes administration of,
vitamins C and D3

zinc

monoclonal antibodies...

"Fun fact: Between 100-200 United States Congress Members (plus many of their staffers and family members with COVID)... were treated by a colleague over the past 15 months with Ivermectin and the I-MASK+ protocol at http://flccc.net," Dr. Kory tweeted, adding,

"None have gone to hospital... Just sayin'."



A follow-up tweet by the FLCCC Alliance (Front Line COVID-19 Critical Care Alliance), which outlined the preventative protocol, referred to Kory's "fun fact" as a breaking scandal, and added that the congressmen stayed silent as Ivermectin was taken to the woodshed.


Responding to questions asking for the names of Congressmen or an official source, Kory noted his intel came from "a highly credible source inside Congress" and that he stood by his tweet.
In an update following his original tweet, the doctor also predicted he'd soon be removed from Twitter for daring to alert the public about his preventative treatment regimen.
Time will tell if a congressman who received the early treatment protocol will confirm Kory's allegations...