by Holly Ashby
April 17, 2016
from Collective-Evolution Website
Holly Ashby
I'm a writer and illustrator, based in England, who graduated from Liverpool John Moores University with a degree in Graphic Arts in 2012. I love all things creative and I'm member of the collective ShellsuitZombie, who aim to champion the young voices in the creative industries. I write about everything from film to the benefits of meditation, but I'm particularly interested in conservation, what makes people happy and how people's lifestyles are changing (and have the potential to change) in response to new technology and evolving values. You can get in touch with me via hollyemashby@gmail.com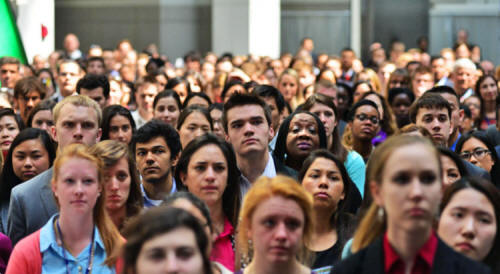 The minimalist lifestyle is on the rise.
Defined by people who strip back what they own to the bare essentials, this is a way of life that actively fights against the consumerist compulsion to relentlessly buy more things.
While this movement - although growing - is still small, its values are being taken on board by a generation of young people who have become alienated by societal pressure and social norms, realizing that they are utterly inundated with things they don't want or need.
Millennials appear to be fast falling out of love with their possessions.
Dubbed "Generation Rent," the attendant ideas of transience and insecurity have seeped into other areas of their lives. As they become locked out from and ever more disinterested in ownership, the importance of experiences and authenticity grows.
For many young people, the trade off between laboring the long hours that the modern workplace demands and the rewards it can bring - like finally being able to put a deposit down on a house they only half like at 40, or buying a barely improved model of the latest mobile phone - hardly seems worth it.
Soaring house prices, the stagnation of wages, and huge amounts of personal debt have all contributed to this.
The traditional nine-to-five has all but disappeared, and work has become unreliable and insecure.
With many people finding that they have to buy even fairly unostentatious items, like furniture, on finance, they are very aware (especially with the last financial crash sharp in their memory) that it can all be taken away from them.
Also, in a generation that values,
travel

personal growth

self-expression,
...possessions are becoming viewed as increasingly burdensome.
This is evident in the wealthiest sections of society. Even though financial considerations are certainly a factor in the rejection of ownership to the majority of people, it's freedom from proprietorship and the responsibility it brings which has proved irresistible to the rich.
The growth of super car hire, the emergence of exclusive property investment clubs where luxury properties are shared rather than owned, and the wealthy renting our their properties attest to this.
It all points to an elite who are becoming increasingly disinterested in actually owning anything, and who instead want to pursue a free and unencumbered kind of existence.
By following this way of life, wealthy people can enjoy the traditional trappings of the super-rich without actually possessing any of it.
The "Homeless Billionaire" Nicolas Berggruen particularly embodies this mindset.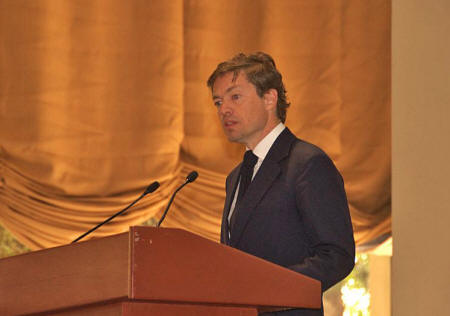 Nicolas Berggruen
He travels the world with a small bag of clothes and his phone, staying in hotels and leading a hugely affluent, yet possession-free, lifestyle.
The fact that even the very rich are falling out of love with the idea of ownership is striking, and displays that it isn't only lack of money that is alienating people from the constant acquisition of goods.
To a certain extent, it's even possible to say that minimalism has become a symbol of luxury.
The influence of fashion cannot be overestimated when considering this trend.
The hipster movement - arguably the defining trend of the millennial generation so far - valued authenticity, uniqueness, and good taste (even if, at times, this was or was interpreted as hypocritical, elitist, or insincere), turning "mindless" consumerism into a negative reflection on someone's character.
This translated to people making thoughtful choices and buying fewer goods, with a particular emphasis on handmade and non-corporate items.
Slow fashion, the craft movement, and the unstoppable rise of "vintage" all represent this. In such an atmosphere, endlessly buying things could be seen as crass and gauche, a failure to appreciate the less tangible and more important things in life. This is combined with genuinely felt environmental concerns.
People are becoming increasingly aware of the impact the constant production of throwaway items has on the world around them and are choosing to opt out of environmentally damaging practices.
Technological improvements also play a role.
Millennials have been moving away from the idea of ownership because the concept in itself has become so intangible. Now, most of our consumption of music, books, games, and films involves a transaction where absolutely nothing physical is exchanged.
It's possible to own an entire library of literature and not one physical book, and as Millennials start to play out their lives on social media with as much or more intensity as their real-world life, the illusion of something can be just as valuable as its tangible counterpart.
This is can be seen everywhere on the Internet.
Sharing photos of the food at a nice restaurant is fast becoming just as important to the experience as actually eating the meal. Many young people, whether consciously or not, are constantly building their "personal brand," something ethereal that can be much more advantageous than any material possession. In this case, having the material symbols of a certain lifestyle isn't half as important as appearing to have them.
This is where the increased value Millennials have placed on experiences really comes into focus.
On Instagram, Twitter, Pinterest, or Facebook, beautifully posed photographs from travel destinations around the world are going to have a lot more traction with an audience than a picture of a newly-purchased state of the art TV.
In this context, the TV is banal, and can even give an impression of shallow and unimaginative personality.
In the (heavily edited and hugely romanticized) photos of adventures and experiences, Millennials can nail their colors to the mast, broadcasting the impression that they are an interesting and thoughtful person.
Perhaps most pertinently, people - even those who can afford to buy into any excess of capitalism they wish - have begun to realize that constantly acquiring and discarding waves of stuff isn't making them happy. In the developed world, humanity lives in the safest and most comfortable state it has ever achieved, yet many still feel unfulfilled and sometimes even truly miserable.
The number of Americans so affected by mental health issues that they qualify for Supplemental Security Income (SSI) or Social Security Disability Insurance (SSDI) increased nearly two and a half times between 1987 and 2007, and this is reflected in other countries throughout the world.
In this environment, people are casting around for more meaning.
Working constantly simply to buy the next best thing has proved hollow and unsatisfactory to many people, even if they are lucky enough to be able to afford to, which many people have found they aren't.
While obvious factors such as the growing popularity of the minimalist movement and people actively unburdening themselves of the things they own is the most striking example of this sentiment, it's something that can be felt across the Millennial generation.
As technology continues to advance, conservation and ecological issues become ever more stark, and the real, material world loses favor to the one that can be found online, the concept of ownership could find itself becoming ever more irrelevant.
With Millennials gradually falling out of love with their possessions, it could be the generations that follow them will pioneer a new way of life, away from the consumerist mindset that has defined the past few decades.