by Mark Sircus
September 04, 2017
from DrSircus Website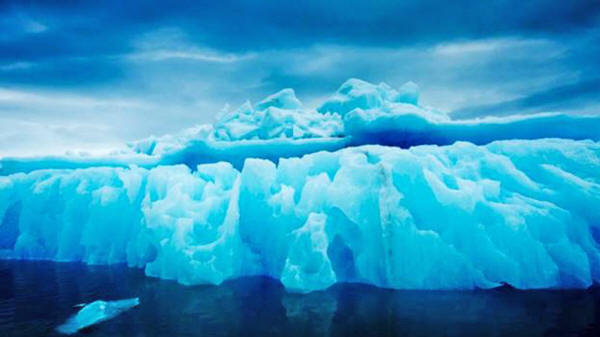 Once in a great while we do get some truth from a federal agency.
The Environmental Protection Agency (EPA) actually rejected a contention by scientists that the historic rainfall from Tropical Storm Harvey was linked to climate change, calling it,
"an attempt to politicize an ongoing tragedy."
That statement did not stop The Intercept from doing exactly that, politicize what is happening in Texas with the continued lies of manmade global warming.
Several scientists have said that factors related to global warming have contributed to increased rainfall from storms like Harvey. Yet we know that when solar winds diminish, like they have been doing this past decade, more cosmic rays penetrate into the earths biosphere creating more cloud cover and thus more precipitation.
We have no idea what heating would do because we have had no real net heating these past 20 odd years.
However, history can tell us because we are just coming out of a warm period, which has nothing to do with our human activities, that temperatures do not track at all with CO2 levels.
In fact human activities are adding to the cooling effect, we are blocking the sun with ever increased sun blocking radiation from all our aviation activity as well as deliberate blocking activities caused by Geoengineering.
the Physical Meteorological Observatory Davos (PMOD)

the Swiss Federal Institute of Aquatic Science and Technology (EAWAG)

ETH Zurich

the University of Bern,
...all have come out admitting that the sun dominates the earth's climate.
They say that burning fossil fuels is less important than computer models first suggested.
"After decades of research with billions of research funds spent, there is less scientific evidence than ever before of any linkage between carbon dioxide levels in the air and the global mean temperature, or the proclaimed 'catastrophic' ocean level rise.

Au contraire, increasingly the evidence points to CO² as a global atmospheric cooling agent and some sea levels are even falling," concludes Dr. L.E. Kaiser.
Donald Trump has repeatedly expressed doubts about climate change and he pulled out of a global pact to combat it.
On Aug. 15, days before the Texas storm, he signed an executive order revoking an Obama-era rule requiring projects built in coastal floodplains that receive federal aid to account for the impacts of sea-level rise because sea levels are not rising and are actually begin to fall.
Ice is accumulating at both poles but the media insists we have massive melting. We cannot have both conditions so someone is lying.
Climate scientists have said that coastal areas, which have seen a surge in population growth, can expect to grapple with more severe flooding as global temperatures rise yet the only rise is in their imaginations.
Everything points to cooling except their beloved computer models and falsified data input.
However, even with cooling we can expect extensive flooding.
Snow in New York's Adirondack Mountains - On the 1st of September

Northern Illinois, northern Iowa, northern Nebraska, the Dakotas, Minnesota and Wisconsin could possibly see frost between September 6 and 10.

On the morning of Sept. 7, lows could fall between 34 and 39 degrees Fahrenheit - between 15 and 18 degrees colder than normal, says Clark.

That would be a "legitimate threat" of an exceedingly early frost.

Record low temps in seven states:

OH, CT, PA, NY, IL, NJ and RI

Hard freeze for parts of Michigan

The National Weather Service in Marquette, Michigan, has issued a frost advisory on the last day of August. Temperatures to drop into the mid 20s.

This is 3-6 weeks earlier than normal.

Freezing in northern Minnesota - In August

"These are record low temperatures for many areas that typically see average August lows around 50 degrees (10ºC)," reports Fox9.

Temperatures in northern Minnesota plunged to as low as 29ºF (-1.67ºC) yesterday (Aug 24), according to the National Weather Service in Duluth.

Snowfall in Siberia - In August

"The temperature background is rapidly falling" in northern Siberia, with frost and snow expected.

Arctic air will come from Taimyr, pass through the Krasnoyarsk Territory and further to the north of the Irkutsk region. The temperature will drop to 0 - minus 5 degrees at night.

Yakutia hit by rare summer blizzard in August

Heavy snowfalls in late summer, even to the northwest of Yakutia, are rare. Although similar Arctic invasions have previously occurred, the amount of snowfall "was noticeably lower."

August snow disrupts life in Inner Mongolia

Rare August snow has fallen in north China's Inner Mongolia Autonomous Region, the local civil affairs authorities on the first of September.

Strong winds and snow caused temperatures to drop to minus two degrees Celsius.

Up to 5,200 hectares of crops were damaged, including 1,700 hectares completely destroyed by frost, the regional civil affairs department said in a statement.

Although winter comes earlier to Inner Mongolia than most parts of China, but snow in August is still unusual.
Conclusion
When we have diminished solar winds, we get more cosmic rays and thus more cloud cover, more cooling, and a lot more snow.
Nothing about present climate realities suggests that we are having record warmth.
What we are seeing is huge increases in precipitation. Squaw Valley ski resort has received 705 inches (more than 58 feet) of total snowfall this past season
I know it is not easy to think with facts in this world of climate lies but solar cycle 24 has seen very low solar activity thus far meaning the last thing we need to be afraid of is global warming.
Dr. L.E. Kaiser writes,
"It's already the month of June and both air and water temperatures are well behind the seasonally adjusted 'global warming = climate change = frying planet' conditions that were proclaimed by so many climate doomsters."
We are told on a daily basis that "97 percent" of climate scientists agree that manmade climate change will doom the world within a generation.
However, since nothing the scientists predict ever comes true - and they keep pushing the climate doomsday farther out - it seems like these scientists are not real, not honest, not scientists at all.
Data shows global temperatures are not rising the way climate scientists have predicted.
Now the Intergovernmental Panel on Climate Change (IPCC) faces a problem:
publicize these findings and encourage skeptics, or hush up the figures...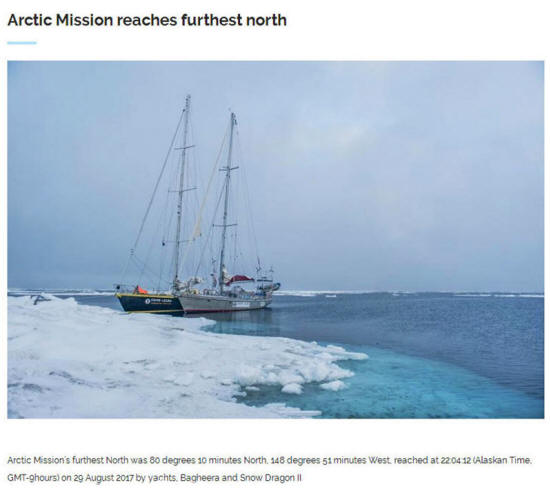 Pen Hadow's attempt to sail to the North Pole has been rather embarrassingly brought to an abrupt halt by sea ice!
The furthest North they got was 80 degrees 10 minutes, and after being moored to an ice floe for a day, the decision was made to turn tail and head south.
This is not the first expedition that has tried and been turned back.
Seems like global warming and ice melting fantasies drive people to all kinds of aborted actions.