UNIQUE CAPABILITIES: PENETRATE SHIELDING
SLIDE 90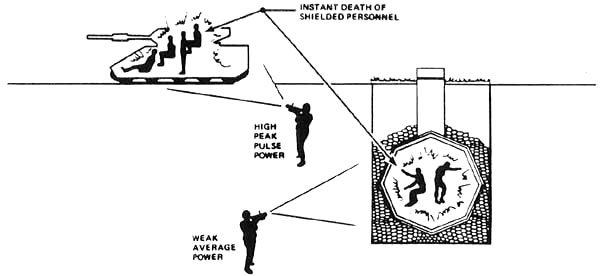 Shielding is ineffective.
The scalar pulse (or continuous wave) can go anywhere gravity can go.
It penetrates the steel hull of tanks and armored vehicles.
It penetrates underground shelters and bunkers.
It penetrates pillboxes and fortifications.
Foxholes are no protection. Just shoot through the earth into them.
There is no longer any place to hide.