by Cassandra Anderson
February 3, 2012
from NaturalSociety Website

The UPI published a story 'Monsanto to Pull GM Operation from Britain' was removed from the UPI website.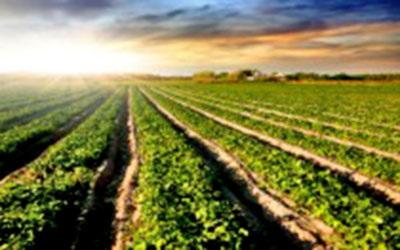 We were able to locate the UPI story on another website dated February 3, 2012 (PDF format), which says that Monsanto is leaving Britain due to opposition against GMO crops and that it is selling off its crop-breeding centers in France, Germany and the Czech Republic.

The UPI story may have been based on an article published by the Daily Mail in 2003 that states only the GMO wheat growing operations would be closing in the UK, France, Germany and the Czech Republic, citing government research about contamination concerns.
As NaturalNews reported, the Daily Mail was actually displaying the published date as February 2, 2012: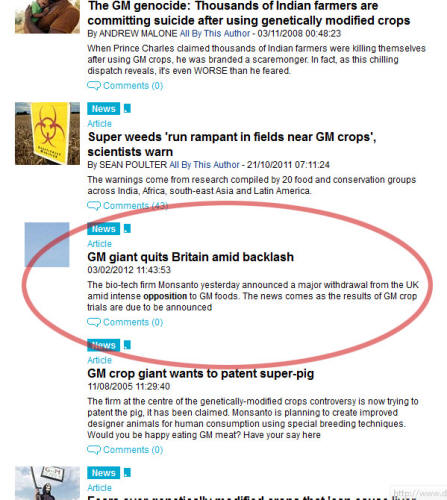 It appears that Monsanto scrubbed its pursuit of GMO wheat in 2004.
However, due to lobbying, it appears that the GMO wheat campaign is thriving in the UK as GMO wheat trials will begin this year. The GMO wheat to be field tested will be engineered to resist aphids.

The European Union is having some success in ridding its farmland of GMOs, to the detriment of the US. German GMO giant, BASF quit and is giving up the European market. It is moving its business to the US and Asia where regulations are far less stringent.

BASF battled for 13 years to get approval for its GMO Amflora potato, but activists destroyed the test fields located in Germany.

According to Care2.com, the EU's 1989 12-year moratorium against GMO crops appears to still be in force for the most part, despite plans to allow individual nations to decide if they would allow GMOs to be planted.
Care2.com further reports that the only GMO crop that has been approved recently in the EU is Monsanto's Bt corn.