from SustainablePulse Website


In a shocking move the government of El Salvador in Central America has banned the use of Glyphosate (Roundup) and 52 other dangerous chemicals a recent press release by the El Salvador Ministry of Environment and Natural Resources made clear.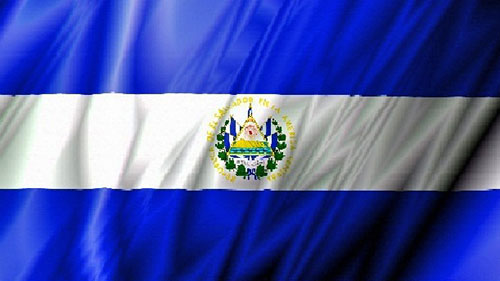 With 45 votes in favor, members of,
the FMLN

Unidos por El salvador

GANA,
...approved the amendment of a Law on the control of pesticides, fertilizers and products for agricultural use, which allows the prohibition of 53 chemicals in El Salvador, Central America Data announced.
Among the list of the banned 53 chemicals are,
Paraquat

Glyphosate (Roundup)

Endosulfan
The move comes amidst a mysterious kidney disease afflicting the region's agricultural laborers.
Central America's health ministries signed a declaration in March 2013 citing the ailment as a top public health priority and committing to a series of steps to combat its reach, the Center of Public Intergrity revealed.
Over the last two years, the Center for Public Integrity has examined how a rare type of chronic kidney disease (CKD) is killing thousands of agricultural workers along Central America's Pacific Coast, as well as in Sri Lanka and India. Scientists have yet to definitively uncover the cause of the malady, although emerging evidence points to toxic heavy metals contained in pesticides as a potential culprit.
El Salvador presented findings from an ongoing official study, conducted jointly with the Pan American Health Organization, suggesting that pesticides and fertilizers containing heavy metals may be to blame.
Environmental tests of soil and water samples in a village heavily affected by CKD, Ciudad Romero, found the presence of high levels of cadmium and arsenic, heavy metals toxic to the kidneys.
Among a sample of 42 residents of Ciudad Romero who suffer from CKD, all reported applying pesticides without any protective equipment.
Two chemicals in particular have come into investigators' crosshairs in both El Salvador and Sri Lanka:
2,4-D is a common herbicide used to control weeds, and glyphosate is the active ingredient in the world's most popular herbicide, Roundup.
In late 2012 Professor Gilles-Eric Seralini's long-term study into Monsanto's GM NK603 maize and Roundup showed an escalation of signs of liver and kidney toxicity found in Monsanto 90-day feeding trial (Hammond, B., et al. - 2004 - Results of a 13 week safety assurance study with rats fed grain from glyphosate tolerant corn - Food Chem Toxicol 42 (2004): 1003-1014), leading to liver/kidney failure and premature death, especially in males.