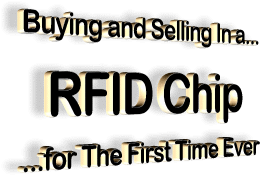 by jessewoodrow
November 17, 2009
from YouTube Website
VERICHIP has now bought STEEL VAULT and has now changed their name once again to PositiveID and for the FIRST TIME EVER now they will be combining MONEY & IDENTITY with a RFID CHIP!!!


PositiveID Selling VeriChip to Former CEO
by Brian Bandell
Senior Reporter
December 19, 2011
from SouthFloridaBusinessJournal Website

Delray Beach-based PositiveID Corp. announced a deal to sell its VeriChip and Health Link businesses to a company led by its recently departed former CEO.

The company (OTCBB: PSID) said it would receive a $200,000 note, a 10 percent interest in the purchasing company, VeriTeQ Acquisition, possible future royalty payments from technology licenses and a shared services agreement.

The deal requires the approval of a special committee of PositiveIDís board.

VeriChip is a radio frequency identification microchip that is implanted in patients so they can be identified. Health Link is a personal health record program that has not been marketed for two years. Neither of the products generated any sales this year.

PositiveID will retain its GlucoChip, a developmental implant that monitors blood glucose and diabetes. It is also developing Easy Check, a breath glucose detection device.