January 01, 2010
from PopularTechnology Website
2009 was another year of global cooling, which saw numerous low temperature and high snowfall records smashed.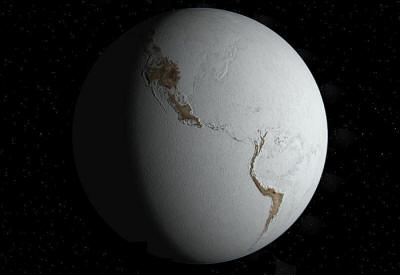 The Dutch canals froze over for the first time in 12 years, record cold came to Al Gore's home town and ironically a blizzard dumped snow on the Copenhagen convention where world leaders met to try and stop global warming.
It was so cold that even the BBC was forced to ask, what happened to global warming? As Climategate would reveal, IPCC scientists had been hard at work hiding evidence of global cooling.
Yet the observational evidence cannot be ignored.

National Climatic Data Center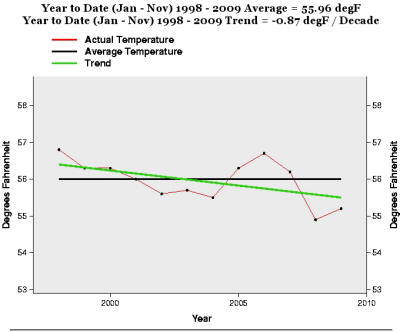 RSS MSU Lower Tropospheric Temperature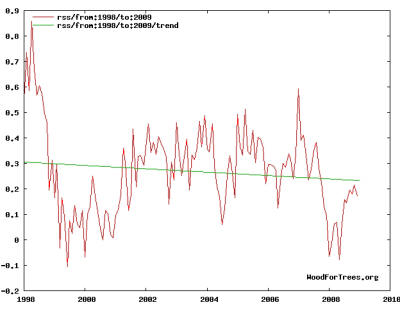 HADSST2 Global Sea Surface Temperature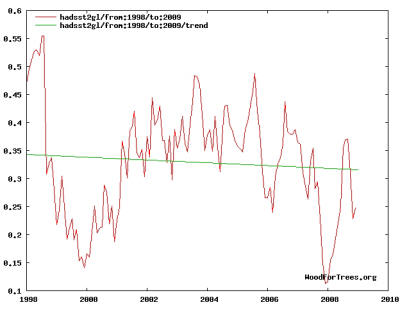 Deadly Cold Across Europe and Russia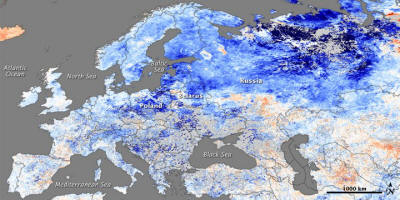 "The fact is that we can't account for the lack of warming at the moment and it is a travesty that we can't."
- Kevin Trenberth

Lead Author IPCC (2001, 2007)
---
Videos

Congressional Republicans hold a press conference at the...
Copenhagen, COP-15 negotiations
by GlobalwarmingGOP
December 18, 2009
from YouTube Website

Select Committee on Energy Independence and Global Warming Ranking Member Sensenbrenner, Energy and Commerce Ranking Member Barton, and the rest of the House Republicans on the Congressional Delegation hold a press conference on December 18, 2009 to discuss their observations from the COP-15 meeting.
Note: pay attention to video contents within 07':30" to 09':18"
UK MET office head gets a grilling and fails miserably
by AgentEnigma
January 07, 2010
from YouTube Website

John Hirst, head of the Met Office, tries to defend the record of the weathermen after they predicted a mild winter. Andrew Neil asked him to justify his salary which is higher than the UK Prime Minister's.

The presenter seems to know more about the subject than the actual guy running the MET Office...