October 16, 2015
from Collective-Evolution Website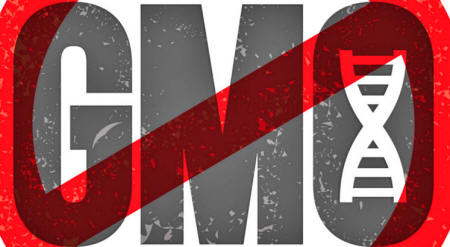 The battle against Genetically Modified Organisms continues to gain steam as two more European countries have joined a rapidly growing list of nations enforcing some form of a ban against the agricultural method.
Both Italy and Austria are now in the process of banning GMO agriculture, joining a list of European countries that includes,
France, Netherlands, Poland, Germany, Ireland, Greece, and many more.
The widespread action is due in large part to a newly created European Union rule that allows member countries to individually opt out of growing GMO crops.
The most impressive and conclusive action taken thus far globally has been by Russia, which followed up their April 2014 announcement that they would be banning the import of all GMO products with a promise to ban GMO products altogether by the country's Deputy Prime Minister earlier this month.
With so many countries putting an end to this agricultural method, the pressure is on for those who continue to support GMO practices to consider otherwise.
The global success of organized movements, such as the March Against Monsanto, certainly makes it feel as if we are very close to reaching a tipping point where GM methods will no longer be accepted or stood for worldwide.
For those of us, myself included, who live in a part of the world where GMO products are widely available and even supported, it's incredibly important that we vote with our dollars.
Opt to buy organic and take the time to inform yourself of what packaged foods are created without GM ingredients.
In most cases the cost differential between the two options is not substantial, and even when it is, natural foods are worth opting for when all of the potential health implications are considered.
If buying completely organic is not feasible given your financial situation, be sure to familiarize yourself with "the dirty dozen," the 12 most chemically ridden produce items:
Strawberries

Celery

Apples

Peaches

Spinach

Nectarines

Kale/collard greens

Sweet bell peppers

Lettuce

Blueberries

Potatoes

Grapes
Start by making the switch to organic with even one of these 12 at a time and gradually work your way up.
To see how much of an impact switching to a completely organic diet can have on your health, I strongly suggest that you check out below video featuring the before and after results of a family that made the shift:

Italy and Austria join Growing List of...
Countries Banning GMO Agriculture
by J.D. Heyes
October 15, 2015
from NaturalNews Website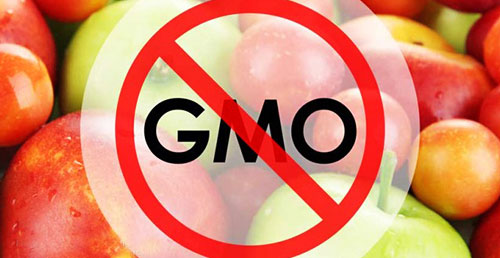 European nations are leading the world in rejecting genetically modified organisms in food and crops, with two more countries recently joining the list: Italy and Austria.

As reported by Nation of Change, Italian ministries have opted to utilize the newly created European Union rules that permit member countries to opt out of growing GM crops.
Austrian officials joined in as well, with both nations making the decision to stop growing eight varieties of GM maize, which essentially amounted to a complete ban on GM crops.

The EU's opt-out regulations were implemented earlier this year. They allow member states to decide on their own if they want to continue using GM crops or ban them altogether.

As reported by GMO News, a number of other countries in the EU have also opted out of GM crops:

Wales

"These new rules proposed by the European Commission provide Wales with the necessary tools to maintain our cautionary approach by allowing us to control the future cultivation of GM crops in Wales," said Welsh Deputy Minister for Farming and Food, Rebecca Evans.

"It will allow us to protect the significant investment we have made in our organic sector and safeguard the agricultural land in Wales that is managed under voluntary agri-environment schemes."

She added:

"Farming and food processing businesses remain the driving force of our rural economy. Our emphasis is on competing on quality, strong branding and adding value through local processing. We, therefore, need to preserve consumer confidence and maintain our focus on a clean, green, natural environment."


Poland

In 2013, the Polish government actually adopted a regulation that banned GMO farming in the country, well ahead of the EU action.

But once the EU approved its regulation giving member nations the right to ban if they chose, that was more than enough authority for the Polish government to act.

"Now we no longer have to explain the scientific aspects and we can already relate to social issues," Polish Agriculture Minister Marek Sawicki said at the time of the country's ban.


Germany

German government officials announced in late September that the country would no longer permit the cultivation of GM crops, as stated by German Agriculture Minister Christian Schmidt.



Slovenia

Slovenian Agriculture Minister Dejan Zidan said in announcing the country's ban that,

"the government adopted the decision for a request for the exclusion of the entire geographical territory of Slovenia for GM maize to the EU, including the already registered variety MON 810 and seven other varieties which are in the process of registration with the European Commission.

This allows me to formally send the request as the Ministry of Agriculture in accordance with the law for the exclusion of Slovenia with the regards to the cultivation of GM maize."


Serbia

State Secretary in the Serbian Ministry of Agriculture and Environmental Protection Danilo Golubovic recently announced the country's GMO ban. In making the announcement, Golubovic said the decision was based on a desire to improve public health and safety.



Bulgaria

This government has decided to burnish its clean and green image by banning GM crops.

As noted by Sustainable Pulse's director, Henry Rowlands,

"Bulgaria is home to a wide variety of unique flora and fauna and is also the base of many ancient civilizations, it is with this background that Bulgarians know what is at risk when it comes to using an untested and unnecessary technology."

European nations that have opted out of growing GM crops thus far are,
Latvia

France

Austria

Cyprus

Lithuania

the Netherlands

Scotland

Northern Ireland

Poland

Germany

Greece

Croatia

Hungary

Slovenia

Italy,
...GMO News reported.


Sources