March 05, 2012
from Forbes Website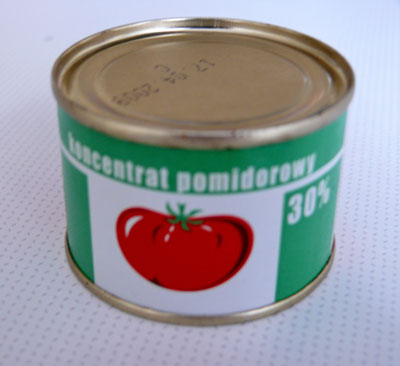 Image via Wikipedia

In late February, French lawmakers voted to ban the use of Bisphenol-A (BPA) in all food packaging. It was a gutsy move, putting the health of Europeans ahead of big-business interests.
Better still, it may give the U.S. Food and Drug Administration (FDA) the nudge it needs to likewise vote to keep BPA away from Americans' food and drinks.

BPA, an industrial chemical so ubiquitous it has been found in the urine of 93 percent of Americans, according to the Endocrine-Related Cancer Journal, mimics the female hormone estrogen. In studies, it has been linked to reproductive problems, prostate and other cancers, and problems in fetal brain development.
A recent study from Harvard's School of Public Health found a link between behavioral issues in preschool-age girls and mothers with high BPA levels - the higher the mothers' BPA levels, the worse their daughters rated on standard behavior tests.

The FDA has said it will decide by March 31 whether BPA should be banned from all U.S. food and beverage packaging - not because of the French ban, which will make exports of U.S. products such as meats, juices and frozen seafood problematic, but because of a 2008 lawsuit filed against the FDA by the National Resources Defense Council (NRDC).

The NRDC filed a petition with the FDA, asking it to ban the use of BPA in food packaging.
According to the NRDC, the FDA, which is legally mandated to respond to written petitions within 180 days, ignored the petition, prompting the NRDC to file a suit, requiring it to respond.
"Now, the FDA has agreed to give us an answer - 41 months after the petition was filed," the NRDC's Sarah Janssen wrote in a December blog post.
After baby bottles warmed in microwaves were found to release BPA into infants' milk,
the chemical was banned from bottles by the European Union and Turkey, among other countries, in 2008

Canada had already banned BPA in bottles in 2007

Denmark has banned BPA in all baby food products

the entire Japanese canning industry has replaced its BPA resin can liners
The U.S., however, still allows BPA in baby bottles, though,
Minnesota

Connecticut

Wisconsin

Washington

Maryland

Vermont

New York,
...have enacted state-level regulations against it. Colorado is working on it.

While a desire to protect the most vulnerable Americans - infants - hasn't been motivation enough for the FDA, hopefully money will be. The market for Florida's juices to France alone is worth $21 million annually.

A Feb. 6 USDA Foreign Agricultural Service report on the potential impact of the French ban on U.S. exports explains that BPA works to strengthen plastics, is used as a resin to protect metal containers from corrosion, and is used on the metal lids of glass jars.
Two companies, Dow Chemical and Bayer AG, produce "the bulk of BPA in world," says the USDA report, and it estimates that,
"most if not all canned drinks, canned foods as well as many drinks and food in plastic containers are in contact with BPA."
Products primarily affected by the ban, it adds:
… will be beverages, notably the Florida orange and grapefruit juice using plastic container; France is the second largest market for Florida juices with 21 million dollars sales. [sic]

Imported beer will also be targeted by this action. In addition, any product that contains a plastic packaging or a plastic component may be affected by this law.

Frozen seafood and meat products are most likely using BPA in their packaging, as well as packers for bulk dried fruit and dried legume. That means to say that it affects the majority of the manufactured, frozen and fresh products.
U.S. brands including,
Eden Foods

Muir Glen

Edward & Son

Trader Joe's

Vital Choice

Wild Planet Foods

Oregon's Choice Gourmet

Eco Fish,
...already use BPA-free containers for some or all of their products, and,
Heinz

Hain Celestial

ConAgra,
...have begun a move in that direction, according to the report, suggesting there are already a number of models in place and ditching BPA isn't terribly difficult or unfathomable.
For smart companies, there's even a marketing opportunity in it.

Some believe fears about BPA are overstated, but the ease with which BPA levels in the body can be increased is well documented.

A November 2011 Harvard study, for example, gave one group of volunteers canned soup for lunch and another group fresh soup; after just five days, the group eating canned soup had a more than 1,000 percent increase in BPA in their urine.
Even within hours of a single meal, researchers saw a notable jump.
"The magnitude of the rise in urinary BPA we observed after just one serving of soup was unexpected," Karin Michels, senior author of the study, said in a statement.
While the rise in BPA concentrations may be temporary, Michels added, the report's findings could be of particular concern,
"among individuals who regularly consume foods from cans or drink several canned beverages daily."
The new French law will go into effect Jan. 1, 2014.
Let's hope a similar U.S. law follows shortly behind it.
Campbell's Drops BPA in Response to Health Activism, Outrage
by Anthony Gucciardi
March 9, 2012
from NaturalSociety Website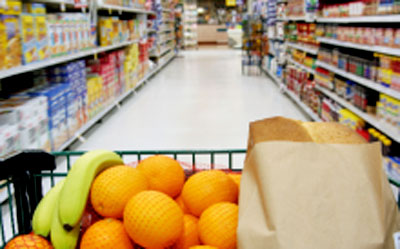 After their products were confirmed to have some of the highest BPA levels among canned foods tested in independent research, consumers have been calling upon Campbell's to stop using bisphenol A (BPA) in their popular canned soups.
Linked to breast cancer in over 130 studies as well as diabetes, hardening of the arteries, and depression, BPA is comprising the health of many. Despite this scientific evidence, Campbell's and some stubborn public health organizations still continue to assert that BPA is completely safety.
Nonetheless, the company is making the move in response to the powerful concerns raised by consumers and health advocates alike, representing a major victory and highlighting the power of vital health activism.

The news comes just after it was announced that the FDA may soon ban the usage of BPA within the United States.
With the final decision coming by March 31, the agency said that it is actually considering a ban on BPA usage in all food packaging. It is not yet certain if the FDA will follow through with the decision, as it took the organization 41 months to even respond to the original petition calling for the ban.
In fact, the FDA says that the potential U.S. ban of BPA originally dates back to a 2008 lawsuit filed against the FDA by the National Resources Defense Council (NRDC).

After not answering for an absurd number of months despite regulations requiring the agency to respond after a 180 day maximum time period, court intervention brought upon by the NRDC has finally forced the agency to answer.
Now, the final notice will be known at the end of the month. The report comes at a time where many nations are taking action against BPA, with France banning the use of BPA in all food packaging back in February.

Many other countries besides France have already taken direct action against BPA to protect the health of citizens:
The European Union, Turkey, and other nations banned BPA from baby bottles as far back as 2008

In 2007, Canada took a stand against BPA and banned it from baby bottles

Denmark has banned BPA in baby food products

Japan has taken action against using BPA in can linings
Campbell's removing BPA from their products is a result of real activism, protecting the consumer in the absence of FDA action through grassroots initiatives.
With BPA being removed from the industry, it is now time to target mercury-filled high-fructose corn syrup, aspartame, and genetically modified foods.