May 2014
from ThrTruthAboutCancer Website
Advanced Doctors "Tell All"
about How Their Patients are Treating
and Beating Cancer in This Original Docu-Series

"The Quest for The Cures" is the first ever, investigative report documentary mini-series that will broadcast to the world for free starting Monday May 26th through Sunday June 1st.
In this one of a kind docu-series, you'll follow Ty Bollinger, who lost both his mother and father to cancer (as well as 5 other family members), as he travels the country and sits down with the foremost doctors, researchers, experts and survivors to find out their proven methods to preventing and treating cancer.

TQTC is being filmed as we speak. We started this journey on April 18th 2014 and we're still traveling the country interviewing the last few doctors and getting the most up-to-date information for you. Unlike most documentaries that spend 8 months in the editing room, making the perfect movie, we're all about speed over perfection.
We've had others laugh thinking that we couldn't film, edit, and broadcast live in less than 6 weeks.
Well guess what… We're a team that's all about beating the odds, just like the people we're making this for, and we know that you need the information NOW regardless if it's "pretty" or fancy.
We're committed to delivering you the most cutting edge and current information on preventing and treating cancer in the world.
Episode 1: The Cancer Pandemic

Cancer has reached epic proportions worldwide. Why? What's different now than just 100 years ago? What can you do about it?

The first step to preventing and curing cancer is understanding exactly what it is, how it forms, and what is currently offered by most mainstream doctors as treatments.

You'll learn "in plain English" the truth about cancer so that you can fight and win the battle.


Episode 2: Are you Immune?

How strong is your immune system?

When most of us think about our immune system or having a weak immune system, we generally just relate it to getting sick, catching a cold or getting the flu. In this episode you'll learn just how important your immune system is for fighting, destroying, and of course preventing the development of cancer and many other diseases.

You'll not only learn how to build your immune system back up, but also what causes it to break down and what you can do about it.


Episode 3: Franken-Foods and Cancer Causers

Thankfully more and more people are aware of the risks and causes of GMO's (Genetically modified organisms), but did you know that there are a lot of everyday items that are chemically destroying your body and your immune system?

In this episode you'll learn what chemicals, elements, and heavy metals are detrimental to your body. You'll also learn how to identify and remove them from your life.


Episode 4: Spoiled Rotten

We live in a much more toxic world than we did even just 50 years ago.

And while many of us have heard the numerous benefits to detoxing, there is an exact science to it, especially when it comes to treating cancer.

Not only will you learn the best detox methods and why safely detoxifying your body is so crucial to keeping you cancer free, but you'll also learn specific step-by-step instructions on how to detox properly and specifically for cancer treatment..


Episode 5: Eating Away at Cancer

You hear the opposite reference all the time "Cancer is eating away at your body".

Well, there's proven methods to reverse this so that you're eating away at cancer and this episode will show you exactly how. In this episode you'll learn specific strategies to prevent and even treat cancer using nutrition.

The age old saying that "you are what you eat" couldn't be more true and we'll show you exactly how to use nutrition to fight and beat cancer.


Episode 6: What Would Doc Do?

Ever wonder what your doctor would do if he/she were diagnosed with breast cancer or colon cancer?

Well in this episode, the doctors share exactly what they would do if diagnosed with different kinds of cancer. Plus you're going to hear from doctors who have actually been diagnosed and exactly what they did to cure themselves.

You'll learn the most cutting edge treatments that are working for others right now. Listen as you hear doctor after doctor share their methods for successfully treating cancer.


Episode 7: How to Survive and Thrive

How did they survive? What did they do? Learn first hand from survivors, ordinary people just like you, that beat the odds.

This episode airs on National Cancer Survivor day and it's perfect timing because you'll hear from others who've fought and won the battle - and exactly how they did it.

This is going to be a powerful, inspirational, and extremely educational show that you won't want to miss.

The Truth About Cancer - Episode #1
by The Truth About Cancer
May 26, 2014
from YouTube Website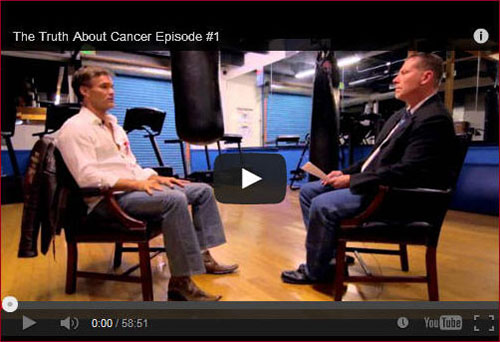 The Truth About Cancer - Episode #2
by The Truth About Cancer
May 2014
from YouTube Website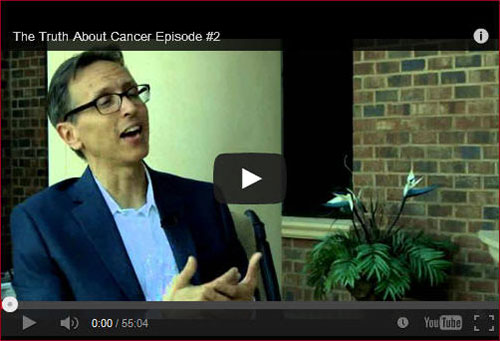 The Truth About Cancer - Episode #3
by The Truth About Cancer
May 27, 2014
from YouTube Website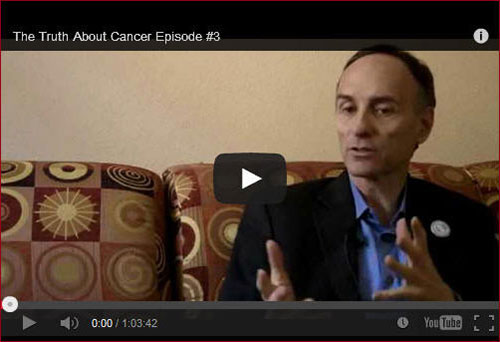 The Truth About Cancer - Episode #4
by The Truth About Cancer
May 28, 2014
from YouTube Website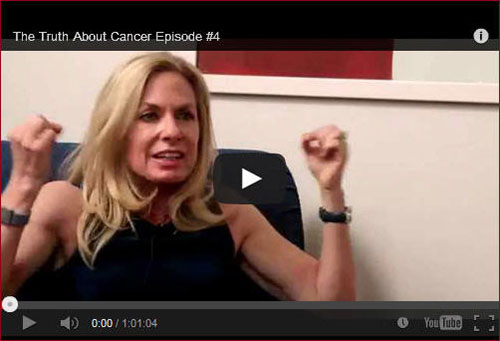 The Truth About Cancer - Episode #5
by The Truth About Cancer
May 29, 2014
from YouTube Website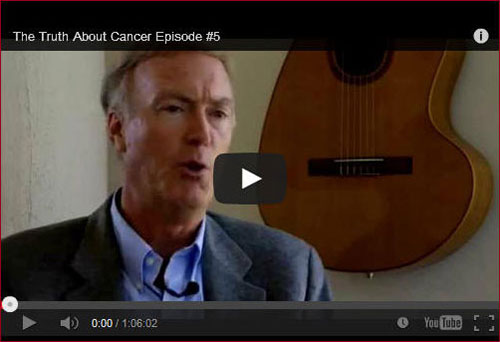 The Truth About Cancer - Episode #6
by The Truth About Cancer
May 2014
from YouTube Website
The Truth About Cancer - Episode #7
by The Truth About Cancer
June 01, 2014
from YouTube Website